We're always looking for ways to make our ski holidays more eco-friendly, and picking a place to stay that puts sustainability at the top of its priority list is a great step in the right direction. 
From aiming to go carbon neutral to serving locally grown food and using renewable energy sources, take a look at what these green accommodations have to offer.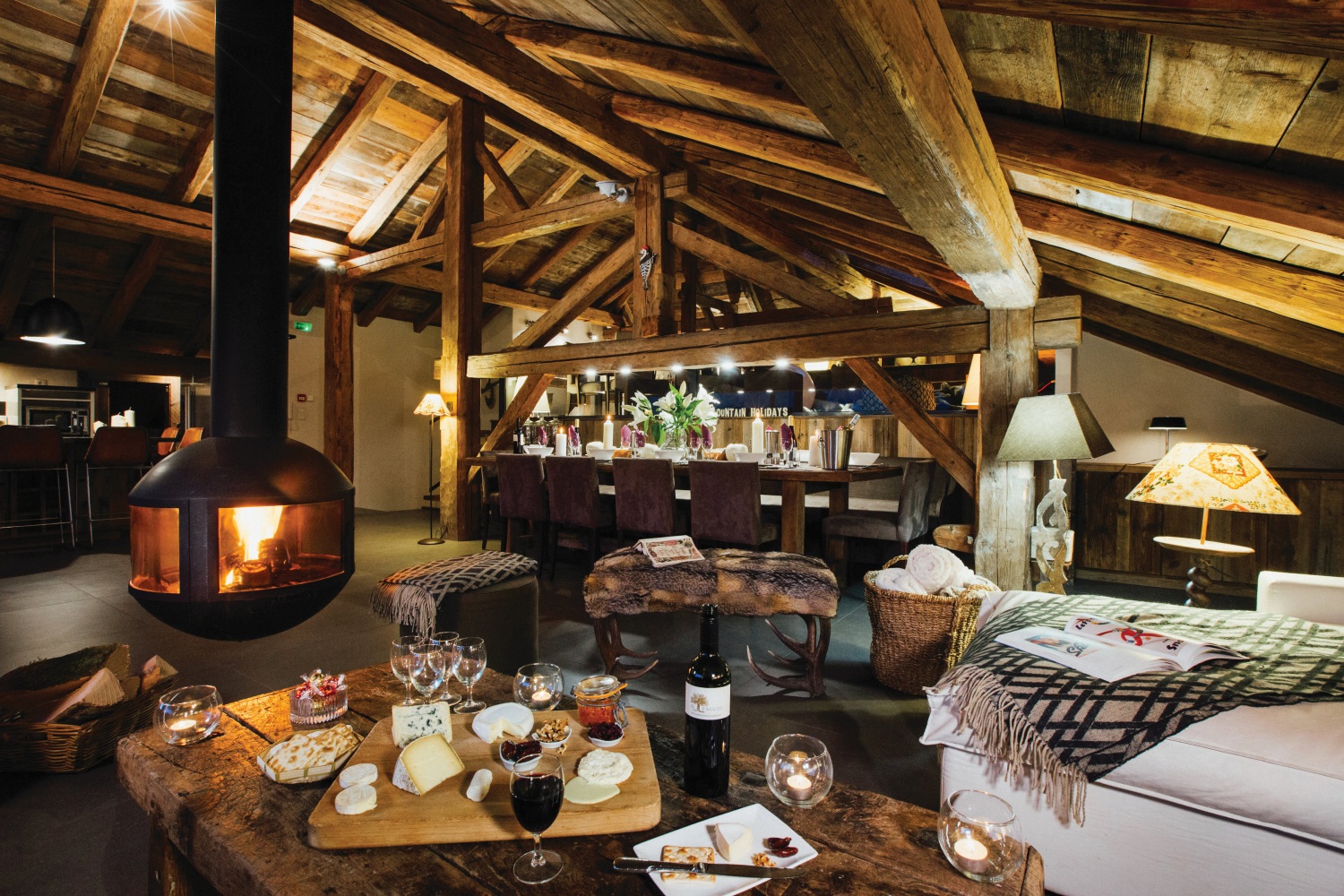 AliKats, Morzine, France
From £80 per night
AliKats Chalets in Morzine have always had a focus on sustainability, but this year, they've decided to double down. Ahead of the start of the winter season, they've launched a brand new online sustainability hub, setting out their achievements and aims, including their goal of reaching carbon neutrality by the summer of 2022.
To get there, they will be powering their chalets with renewable energy sources and they're also reducing waste, and cutting out the use of harmful cleaning chemicals. AliKats invest in local Morzine-based businesses to support a circular economy and try to ensure each aspect of your skiing holiday does good. Oh, and the skiing from their doorsteps ain't half bad either!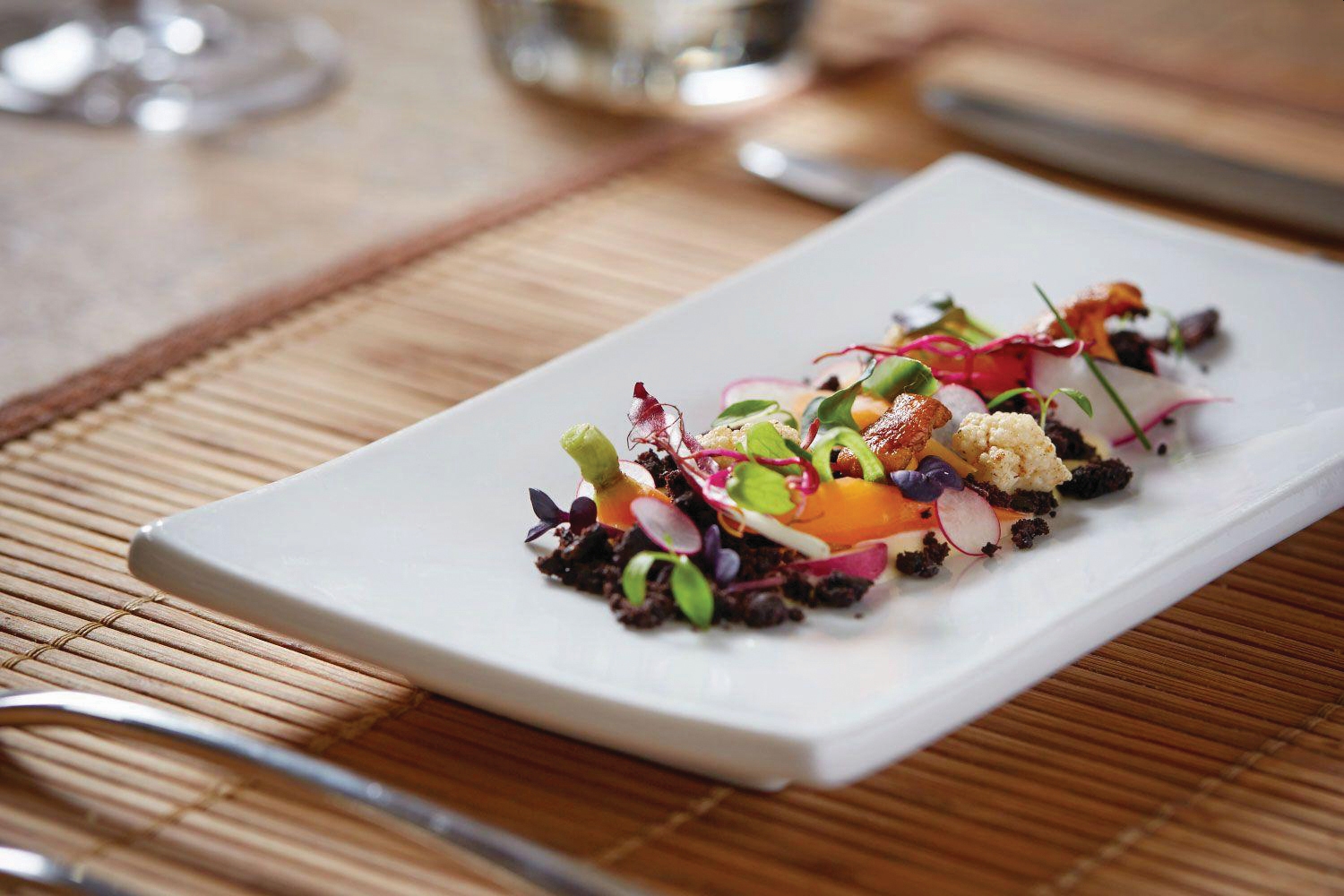 Eco Lodge, Chamonix, France
From £157 per night
Views over Chamonix and Mont Blanc from an outdoor hot tub are just one of this chalet's many selling points. Another, is that the whole thing – hot tub included – is self-sufficent, generating its own renewable electricity to provide power. After a recent renovation, the Eco Lodge meets stringent PassivHaus standards, meaning it uses very little energy for heating, even in the middle of winter.
That doesn't mean there's any lack of luxury though. The large open-plan living area boasts a Sonos sound system, and a large flatscreen TV. Outside there's a wood-fired sauna in a perspex-sided barrel, which offers stunning views over Mont Blanc and Le Dru. Fully-catered, the chalet sleeps 8-10 people.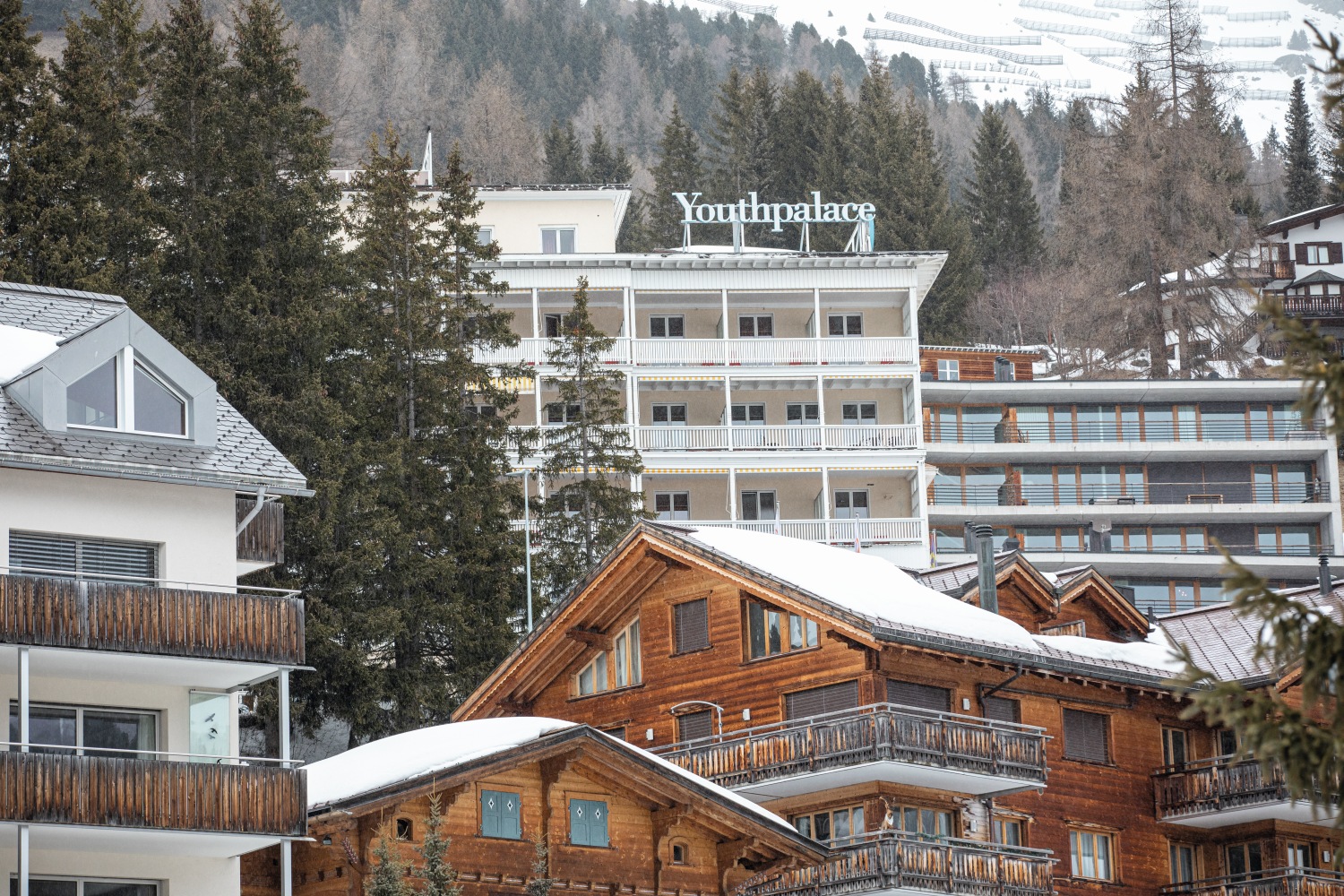 Youth Palace Hostel, Davos, Switzerland
From £45 per night
It might seem strange to include a Youth Hostel on a list of luxury lodges, but the the Youth Palace in Davos has some serious eco-credentials. It's part of the Swiss Youth Hostels network, a collection of not-for-profit accommodation providers that have committed themselves to high standards of sustainability.
By partnering with organisations like the Energy Agency for Industry (EnAW) and offset provider MyClimate, Swiss Youth Hostels ensure that their impact is as low as possible. They use renewable energy sources and offer guests the option to offset emissions from their flights. The Parsennbahn Funicular, which takes you up into the main ski area, is a 10 minute walk away.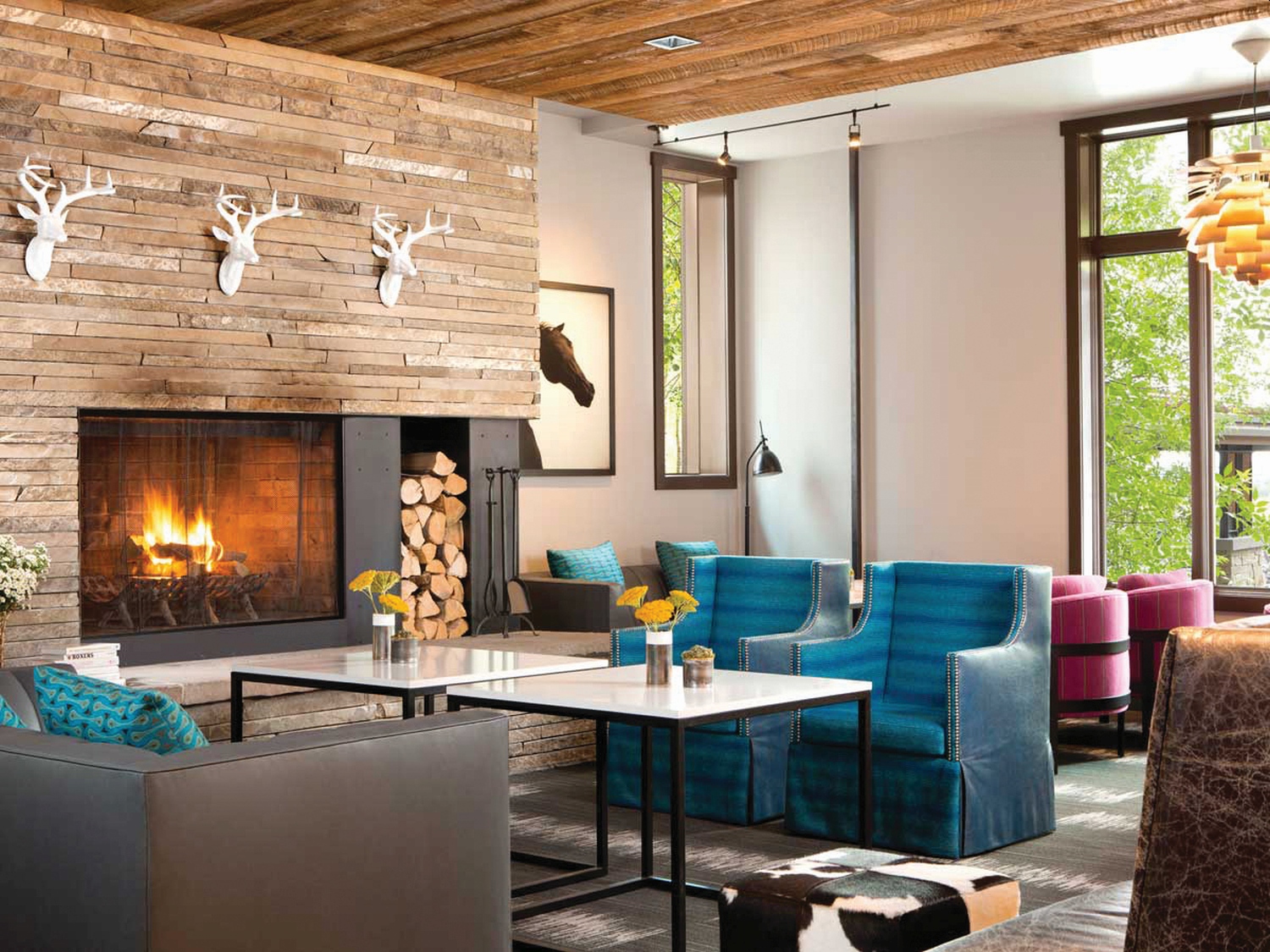 Hotel Terra, Jackson Hole, USA
From £295 per night
Built in 2008, Hotel Terra's architects made extensive use of recycled materials in the construction process to reduce its environmental impact. It's LEED-certified, meaning it meets the standards for Leadership in Energy and Environmental Design set by the United States Green Building Council, a not-for-profit body.
The hotel uses energy recovery technology to prevent heat loss, further reducing its environmental impact. Located in the Centre of Teton Village, just a couple of minutes walk from at the base of Jackson Hole's legendary Tram Lift, a stay here offers access to one of the best ski areas in North America, if not the world. Oh, and Yellowstone National Park is just an hour's drive away too.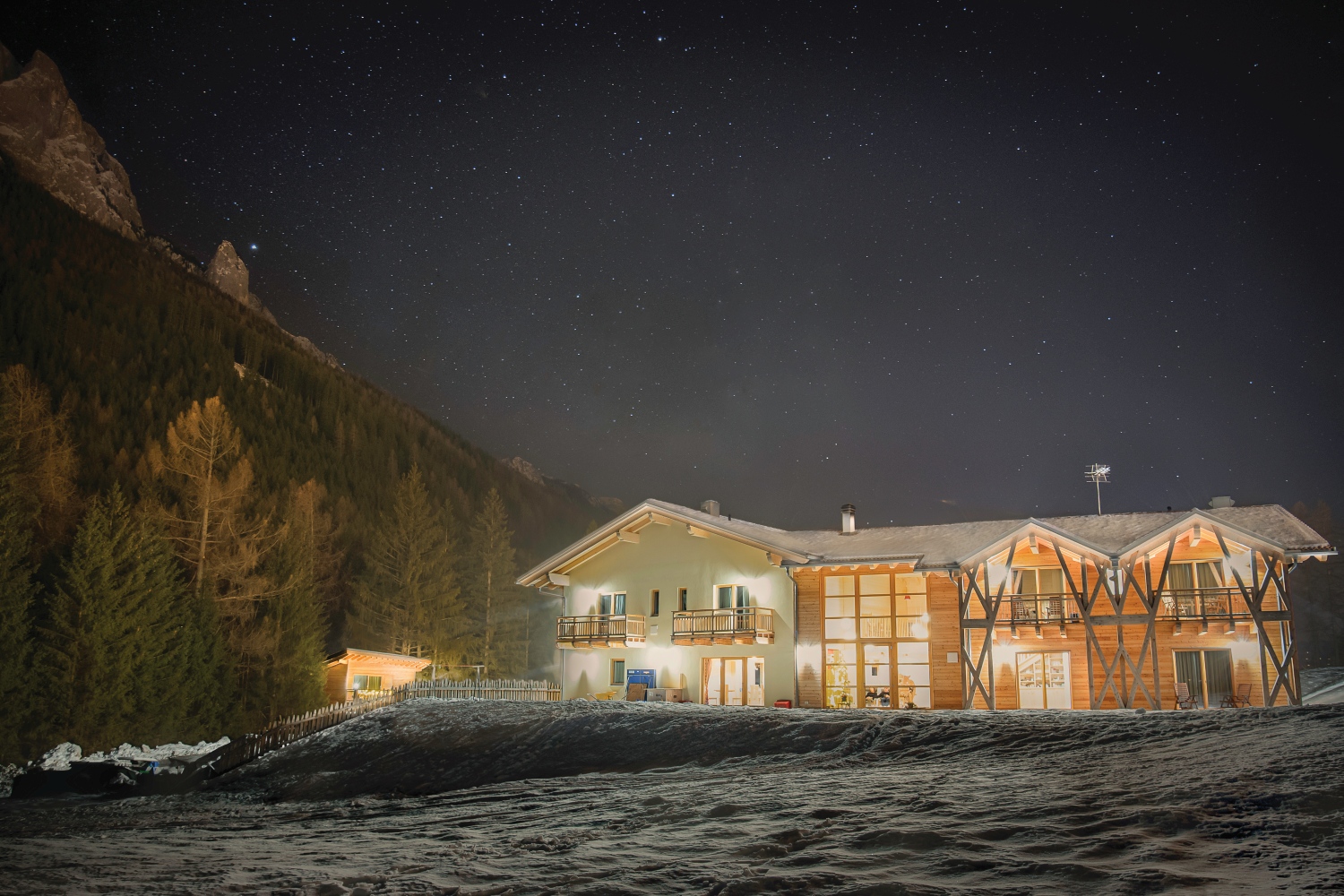 Fiores Eco Green House, Val di Fassa, Italy
Prices on request
The towering glass windows of the Fiores Eco Green Hotel offer incredible views of two of the most dramatic ranges in the Dolomites – the Cantinaccio and the Grupo Sassolungo. The hotel is an agriturismo, which means much of its produce comes from its own organic farm. The rest is sourced from other small businesses in the surrounding area.
Breakfast is fresh milk, cheese, and yoghurt, as well as homemade bread and cakes, all of which helps reduce food miles. The hotel is a stone's throw away from the Catinaccio Funivie cable car, which whisks you up into the Ciampedie area of Val di Fassa. The Pozza Bauffare lift is pretty close too.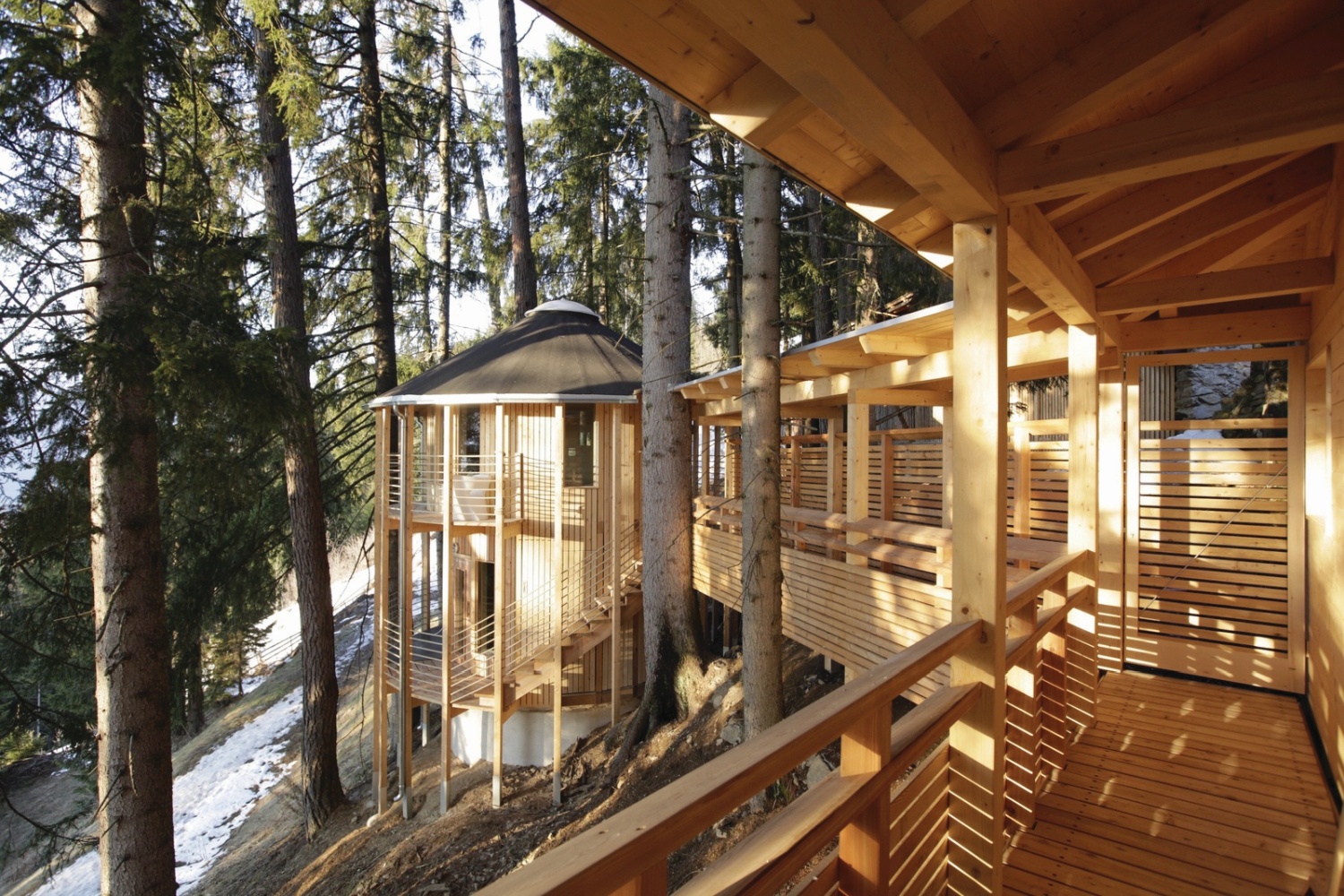 Biohotel Grafenast, Kellerjoch, Austria  
From £102 per night
As the first carbon-neutral hotel in the Austrian Tyrol, Biohotel Grafenast contributes both to supporting its local economy and protecting the environment. The buildings, originally constructed in 1907, are now managed by the fourth generation of the same family, who've converted them to run on solar power. The whole thing is kept warm by a wood-chip heating plant.
Organic food grown in the in-house gardens is served in the restaurant, where they pride themselves on their vegan and vegetarian meals. The Kellerjoch ski area, on the hotel's doorstep, has just four lifts, but there's more than enough to keep families occupied, and if you need more, the 13 resorts that make up the Innsbruck area are a short drive away.