We've searched high and low to find our readers a choice of hotels that are out of the ordinary and into the extraordinary. These lodgings boast a modernist architecture that steps away from busy and embraces minimalism. Yet each one offers bespoke features that create a unique experience and an unforgettable getaway. 
From views over UNESCO World Heritage sites to private cable cars, find out what these European hotels have to offer.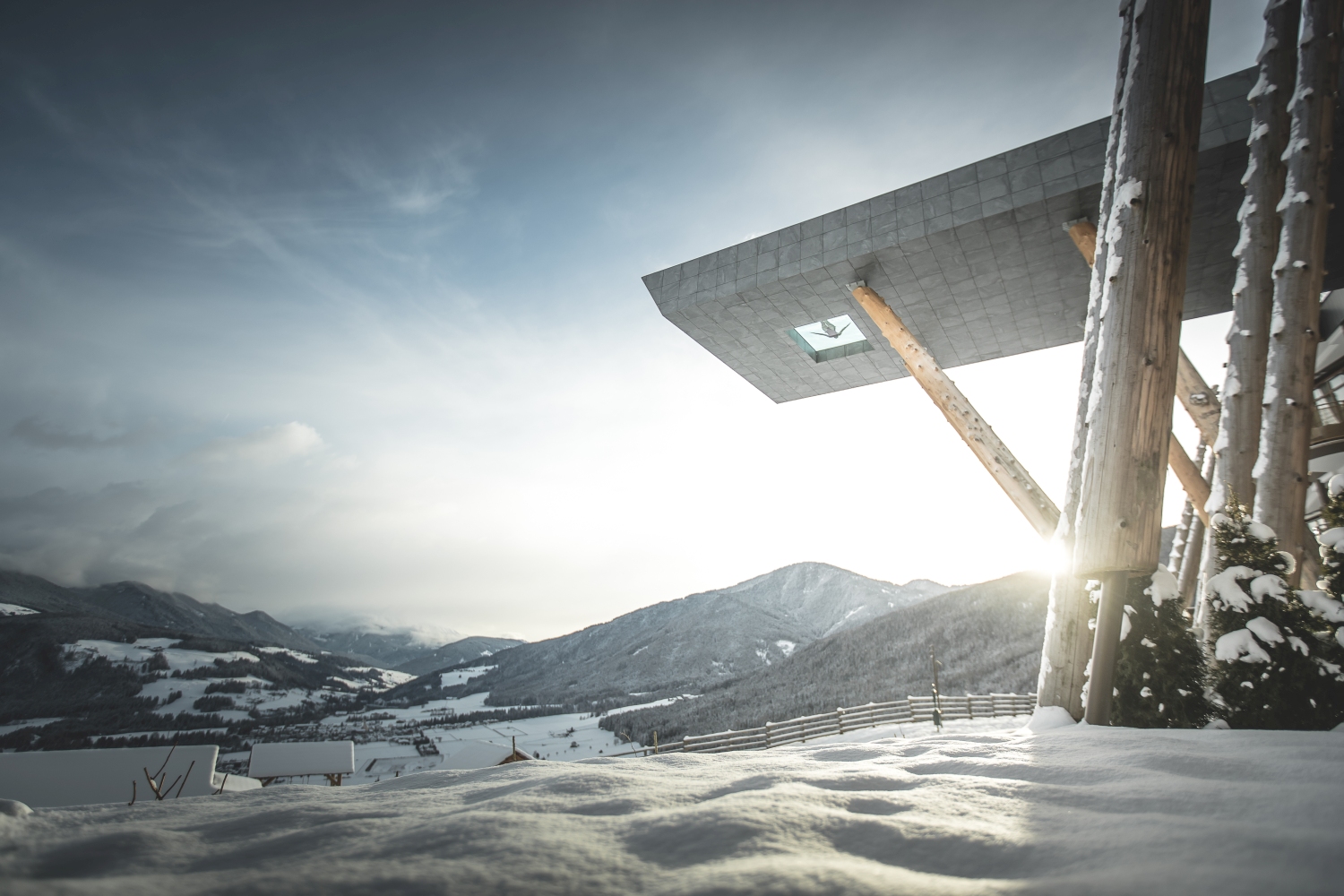 Hotel Hubertus, Kronzplatz, Italy
From £430 per night
Incredibly, the most remarkable thing about Hotel Hubertus' unique 'Sky Pool' (a 25m long swimming pool, suspended 12m off the ground, with a transparent window so you can peer down on the snow covered landscape below) isn't its appearance. Rather, it's the fact that its architect was actually the hotel owner himself! Run by Christian Gasser and his family, this luxurious getaway near the Italian resort of Kronzplatz, in the Süd-Tirol region of the Dolomites, is full of a myriad of quirky design details—including the new mirror-like 'Heaven & Hell' Spa area, with plunge pools on top, an ice room and steam rooms underneath. Go on, treat yourself.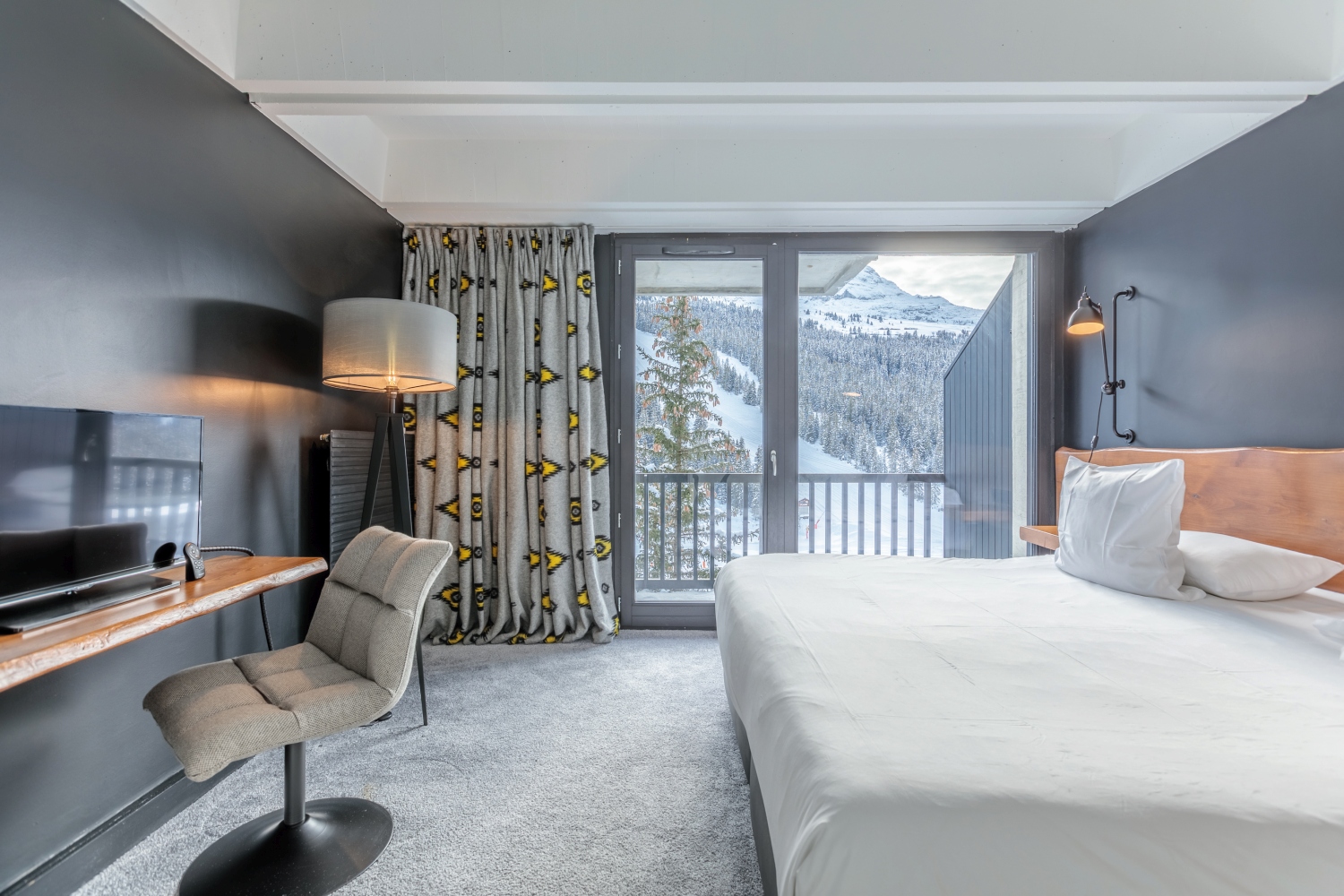 Hotel Totem Neige, Flaine, France
From £188 per night
Designed by Bauhaus alumnus Marcel Breuer in the 1960s, this granddaddy of modernist hotels juts out precariously over a cliff face, its concrete bulk supported by a clever cantilever system. Flaine famously got flack as "Europe's ugliest ski resort" in the 90s, but as tastes have turned, brutalist architecture has come back into fashion. In recent years, gems like the Trellick Tower in London or the New Street Station Signal Box in Birmingham have earned listed status, and earlier criticisms have begun to look short-sighted. 
With its period furniture and recently renovated interiors, the Hotel Totem Neige has become one of the places for design-conscious skiers to stay.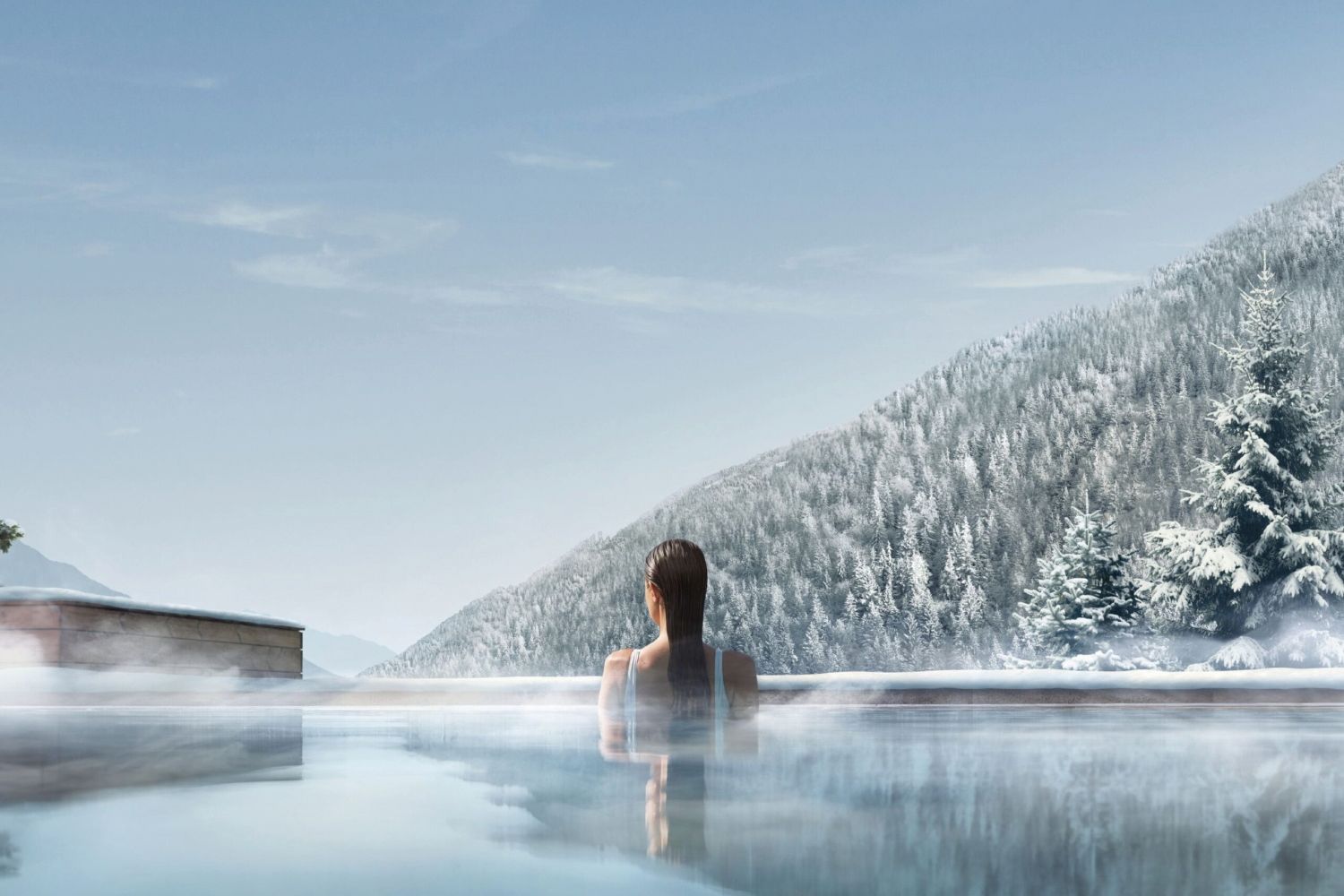 Lefay Dolomiti, Pinzolo, Italy
From £456 per night 
Tucked away in the trees above Pinzolo, part of the large, lift-linked Madonna di Campiglio ski area, the Lefay hotel and spa is dominated by a large central building with massive windows spanning four storeys. There are stunning views over the valley, and the historic village below, from the indoor-outdoor pool, but they get even better when you head up the lift and onto the pistes.
Sandwiched between the red rock spires of the Brenta Dolomites, a UNESCO World Heritage site, the resort's 156km of piste are some of the most picturesque anywhere in Europe. They're also wildly varied, offering everything from cruisey blues for intermediates to one of the best snow parks in Italy.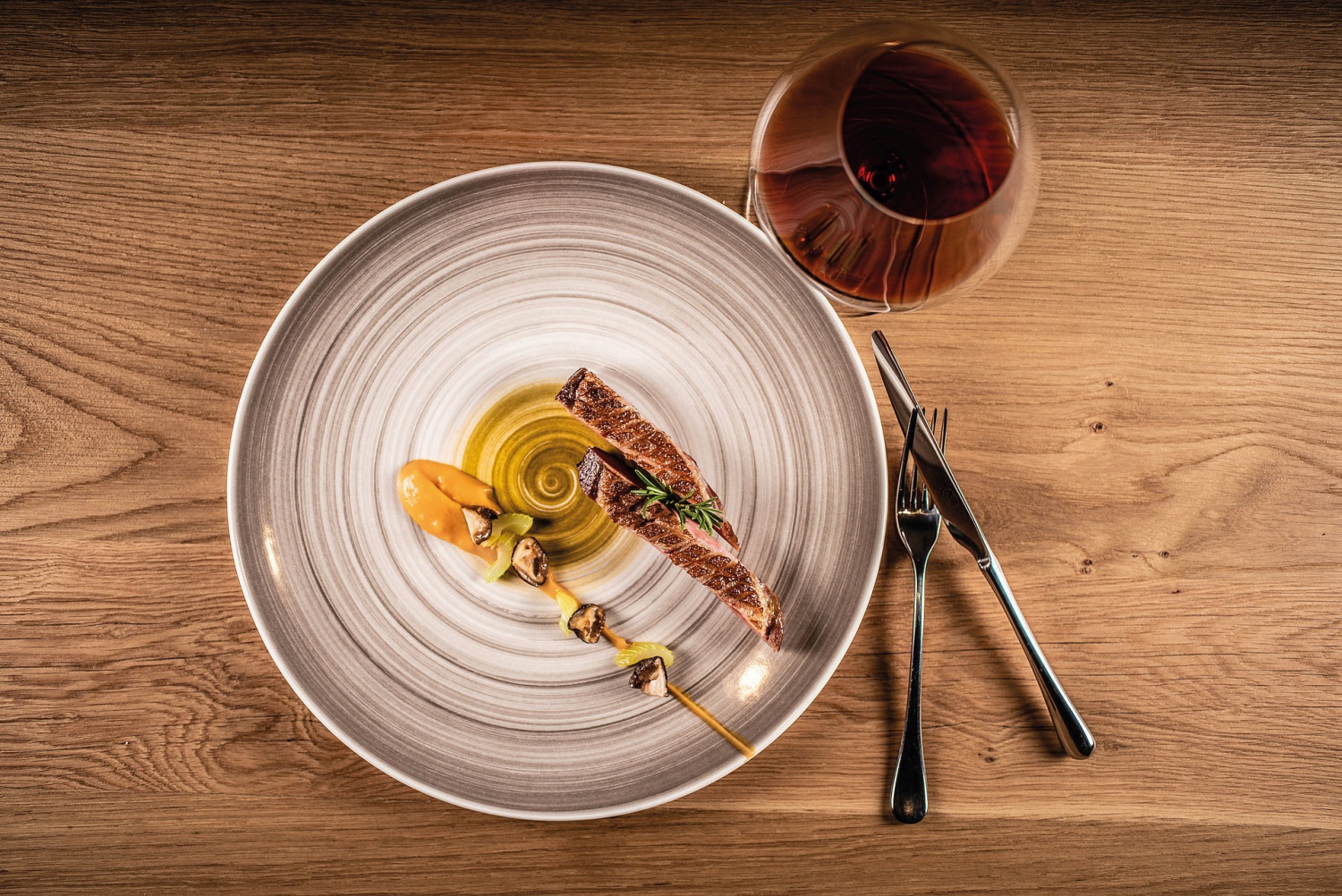 My Arbor Hotel, Plose, Italy
From £173 per night
Offering guests the chance to "dream between the treetops and the sky", this hotel's unique central structure sits on stilts, offering guests panoramic views over the Isarco Valley. Run by the Huber family, and designed by local architect Gerhard Tauber, to reflect the colours and textures of the surrounding forests, the My Arbor hotel offers easy access to the slopes of Plose, just 350m walk away from the entrance. 
The resort is not one of Italy's biggest, but if you're just starting out, or looking for a slightly more secret spot, far from the madding crowd of British holiday makers, it's perfect. My Arbor also provides a fantastic base for exploring historic Bressanone, in the valley below.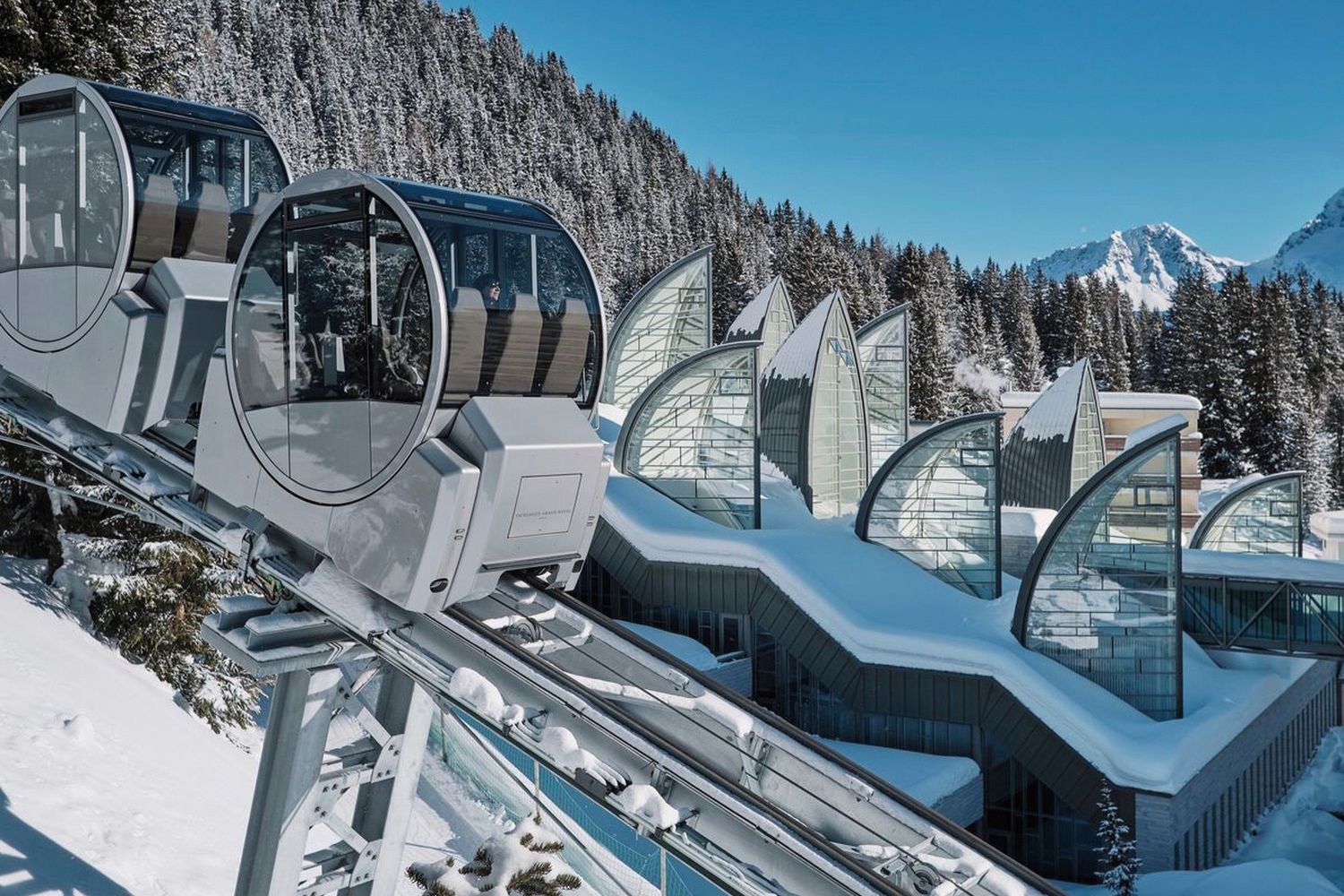 Tschuggen Grand Hotel, Arosa, Switzerland
From £517 per night
The Tschuggen Grand is probably best-known for its spa. Not for the treatments, per se (although they're hugely varied, this is a five-star hotel after all) but for the fact that it's topped by a series of what look like sails, decked out in clear glass. 
Designed by Swiss architect Mario Botta, this striking building offers sweeping views over the slopes of Arosa-Lenzerheide. It's reached by its own private cable car too, which is something of an architectural gem in itself. With 225km of lift-linked pistes, and a top station 2,865m above sea-level, Arosa-Lenzerheide has something for all types of skiers, from family groups to off-piste experts.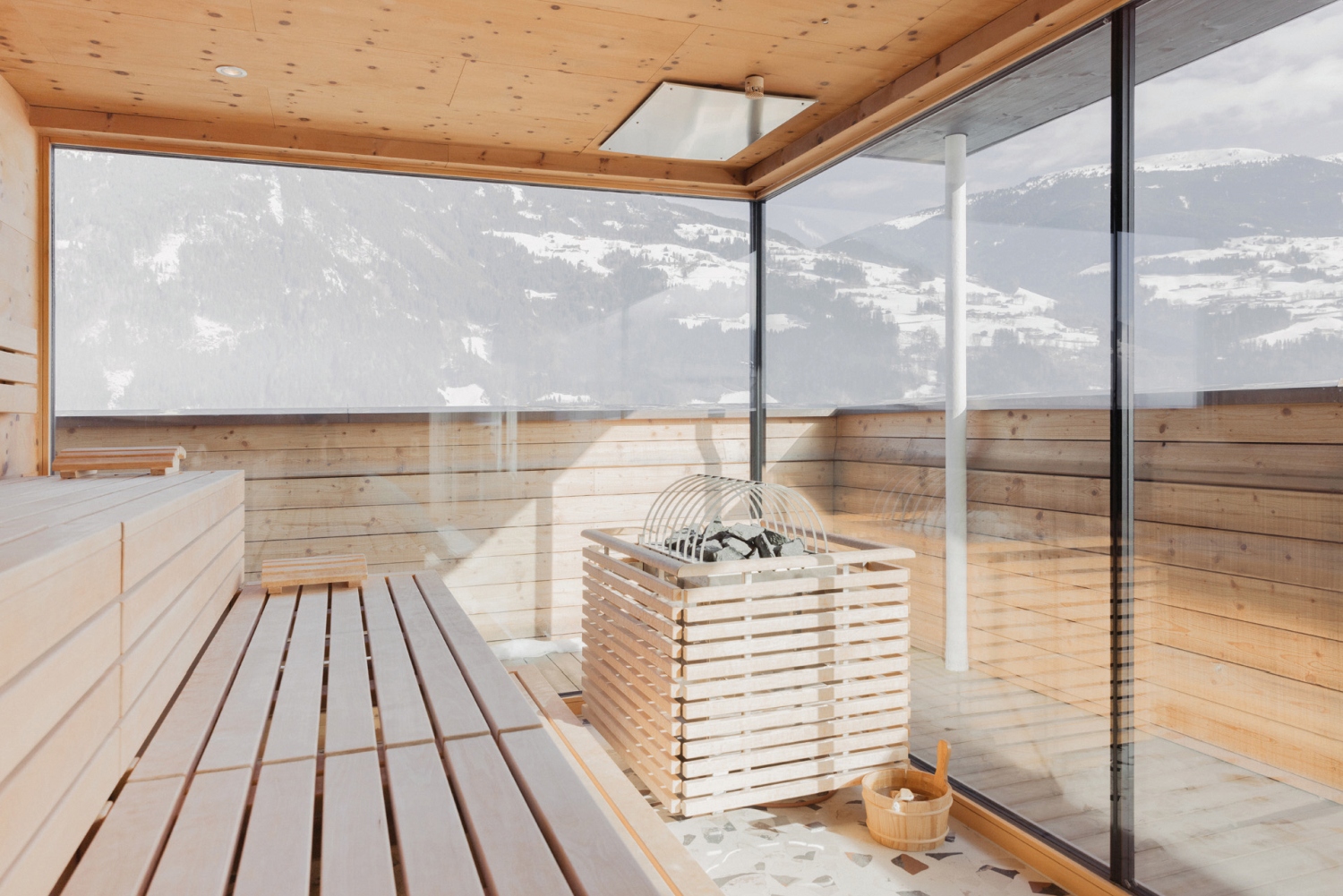 Mari Pop Hotel, Zillertal, Austria
From £201 per night
With Hochzillertal-Kaltenbach a five minute drive away, and Zell am Ziller just six minutes more, the Mari Pop is perfectly located for skiers looking to explore what this massive Austrian valley has to offer. 
Designed as a place "where art and nature go hand in hand," this features modern works scattered throughout the hotel corridors, and contemporary furnishings in all the rooms and lounges. With its glass, copper and steel exteriors and pale hardwood interiors, this is modern alpine architecture at its best. The kitchen is entirely vegan too—making a welcome change from the usual Austrian fare of pork, potatoes and pickled cabbage.