Nearest airport: Geneva (1hr 10)
If you can ski a bit, this is almost a given for your top ten list. Incredible off-piste, great bars, and masses of hotels and chalets geared up to short stays. But one essential that's easily overlooked: getting around. The bus service is crowded and not as reliable as you like. In a week, you might put up with it. Two days? Nah. So hire a car, and bingo, you're in total control of reaching the six different ski areas strung out along the valley. And if you can, plan this one well in advance: flights are plentiful, but demand for Friday outbound and Sunday night homebound is high and so are prices, if you leave it late.
Who goes there?
Nearly 60 UK operators, including SkiWeekends.com, Ski Bespoke, Momentum, Crystal, Alpine Weekends, Flexiski, Peak Retreats, Ski Collection
---
Nearest airports: Geneva (1hr 30); Turin (1hr 30)
Chamonix's flip side – it's literally on the other side of Mont Blanc from the famous French mecca, and you can access the Vallee Blanche from here. It does some have some good freeride, but essentially this is an intermediates paradise with loads of red and blue runs, including the wonderfully long Cresta Youla red. There are few genuine beginners' runs, and only a few black pistes. Great for a weekend, if not for a week: there are also some stylish bars, plus more mountain restaurants than lifts, if it's a civilised lunch you're after. Also worth considering is that the resort is pretty clear during the week while at weekends it draws in the smart-set from Milan and Turin, so if you can do a midweek break you'll feel like you've got the place to yourself.
Who goes there?
Nearly 30 UK firms, including SkiWeekends.com, Ski Solutions, Ski Bespoke, Momentum, Alpine Answers, Alpine Weekends
---
Verbier (Switzerland)


Nearest airports: Sion (45 mins – Snowjet fly there); geneva (2hrs)
You have to ski Verbier at least once in your life – and a weekend gives you the chance to go full-on for a couple of days, then take a week back at work to recover, with full bragging rights if you've skied the fabulous Vallon d'Arby, Col de Gentianes and the steep black from the top of Mont Fort.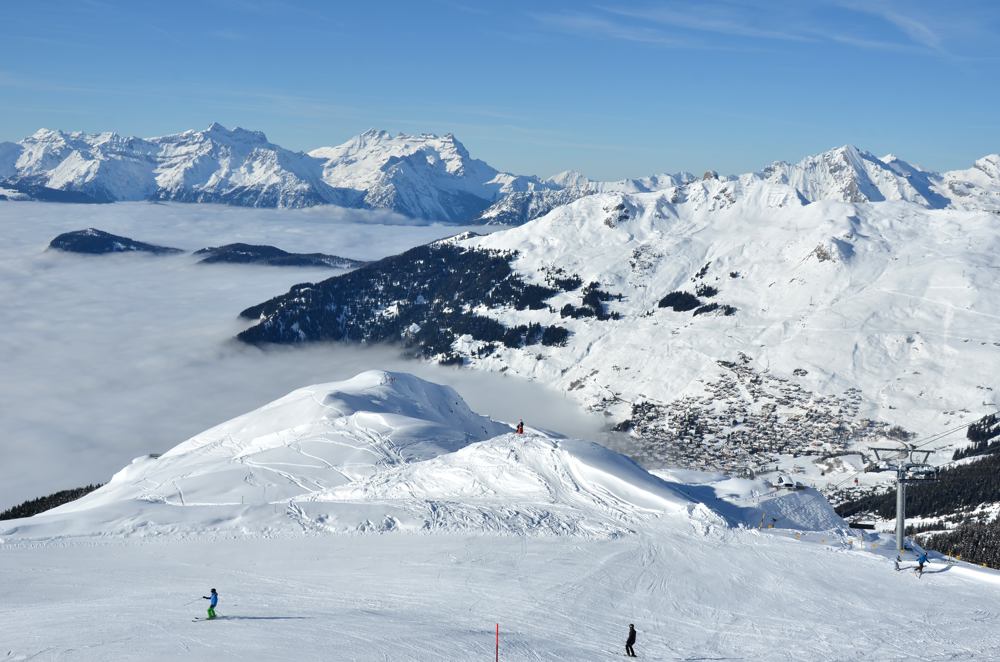 It's pricey here, even by Swiss standards – from accommodation to the cocktails served up in the ritzy bars, but it oozes youthful energy. Legendary off-piste for powder hounds is part of the thrill, of course, and there are plenty of itinerary routes that might just as well be black pistes. Only drawback is that the slopes are very spread out and getting around all 400km of piste will take much more than a weekend. Intermediates should not neglect the underrated and underused Savoleyres slopes.
Who goes there?
More than 40 UK operators, including SkiWeekends.com, Skiworld, Ski solutions, Ski total, Ski Safari, Momentum, Alpine Weekends, Flexiski
---
Innsbruck (Austria)


Nearest airport: er, Innsbruck (15mins)
It may surprise some to see a city on this list, but though better known as the gateway to resorts such as
St Anton
and
Kitzbuhel
, Innsbruck is an underrated spot for a last-minute weekend. It has been unfairly branded a wimpy destination for skiing, although it is true that the mountains offer predominantly intermediate territory. However, only the very skilled are up to the narrow steep crétes and couloirs atop the Hafelekar. An underground train links Innsbruck's historic 'Old Town' with the Nordpark ski area, whilst Igls and Seefeld are among nine resorts on the same skipass, 15-45mins away, each served by a free shuttle bus. The nearby Stubai Glacier is rated one of the world's top glacier skiing areas.
Who goes there?
No UK operators for the city itself, search for accommodation on www.j2ski.com
---
St Anton am Arlberg (Austria)


Nearest airport: Innsbruck (1hr)
Possibly Snow's favourite big-name resort, St Anton has everything you could wish for from a weekend – easy access via Innsbruck, a wide range of good value places to eat and stay, superb skiing and the world's most hedonistic après-ski (step forward the legendary Mooserwirt and Krazy Kangaruh).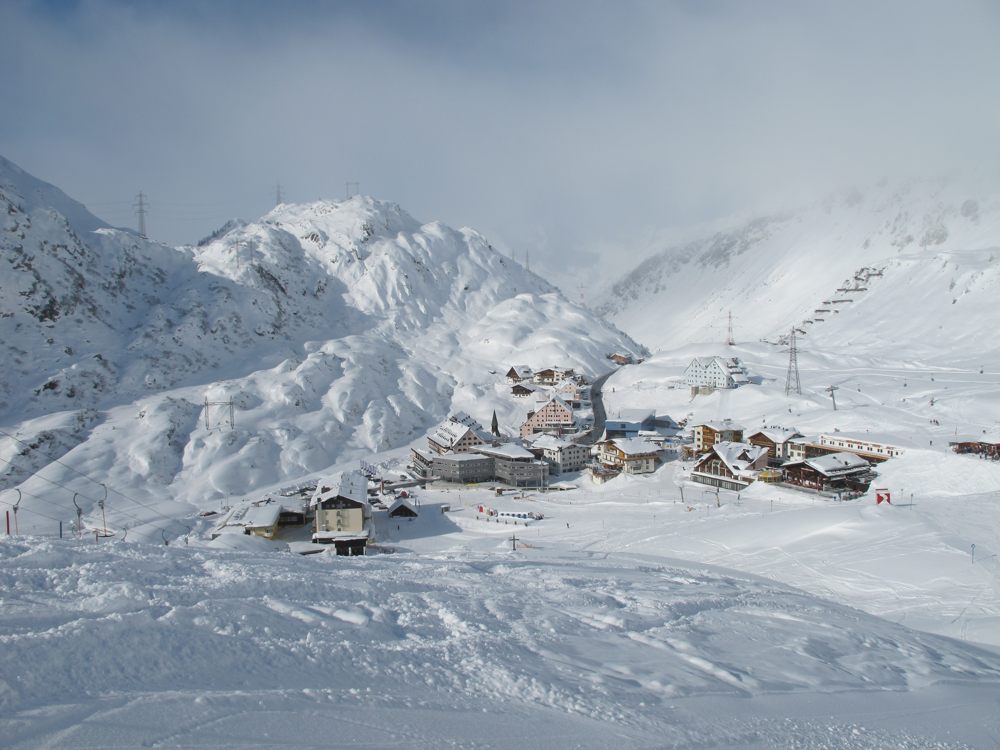 There is skiing to suit everybody, so even beginners, who have nursery slopes next to the village and some gentler blues on the Gampen, should not be deterred. Intermediates are spoilt for choice, with the sunny Rendl hill (reached by a gondola from the outskirts of the village) an area of almost exclusively red grade trails. But it's among expert and advanced skiers that St Anton has earned its mythical status: the resort lays claim to 180km of 'off piste' on top of the 260km of piste. If you could only ski one European resort, would it be this one?
Who goes there?
More than 40 UK operators, including Momentum, Alpine Weekends, SkiWeekends.com, Ski Solutions, Ski Bespoke
---
Warth-Schrocken (Austria)
Nearest airports: Zurich (Switzerland, 2hrs 15), Friedrichshafen (Germany, 1hr 45)
A little-known gem in the Bregenzerwald, offering snowsure skiing, and good value accommodation from budget self-catering to 4-star hotels. Good for beginners and families and for experts, with limited red terrain for intermediates, but the reason this gets Snow's vote now, is that opening for 2013/14 season is the new Auenfeldjet link to Lech (it is already possible to ski off-piste between Warth and Lech), creating a wonderful new vast ski area of 190km. The nearby resorts of Damuls-Mellau and Diedamskopf at Au-Schoppernau are on the same skipass and connected by free ski bus. We'd like to say take advantage of Monarch's cheap flights to Friedrichshafen for your weekend, but their schedule only works for full weeks.
Who goes there?
New UK operator snow-wise offer the 4-star Hotel Lechtalerhof and the Sporthotel Steffisalp. www.snow-wise.com
---
Sierra Nevada (Spain)


Nearest airport: Granada (45 mins)
The idea of skiing in the morning and sunbathing on the beach in the afternoon is not as bizarre as it sounds, when the beach is only half an hour's drive from the snow! Despite being so far south, the Sierra Nevada is one of the highest resorts in Europe and boasts excellent snow, warm sun, value for money and accessible skiing, with spectacular views across to the Atlas mountains of Morocco. The Spanish atmosphere makes it a great contrast to the usual Alpine ski break: the drinks are cheaper and the tapas are delicious! Skiing is more than enough for a weekend, with intermediates and beginners faring best. One to keep an eye on if a favourable snow report drops into your inbox.
Who goes there?
The Ski and Snowboard Club: Snowxscape
---
Monterosa (Italy)


Nearest airport: Turin (1hr 30)
Some of the highest peaks in the Alps surround Monterosa - a catch-all name for three resorts – Champoluc, Gressoney la Trinite and Alagna – that together provide 73km of mostly red runs (though this being Italy, some of those reds are more 'easy drinking' than 'robust'). But the area flies well under the UK radar and is usually quiet during the week, coming to life at the weekends when skiers from Milan and Turin pack into their Fiats and come to town. The slopes offer a reasonable mix of tree runs lower down, particularly in the middle village Gressoney, and open runs higher up, so if the weather turns you won't be stuck in a whiteout. Eating out is simple, good value and friendly, the après generally quieter than the big resorts.
Who goes there?
Around 20 UK operators – the growing list includes Ski Weekends, Crystal and Monterosa specialists Ski 2
---
Morzine (France)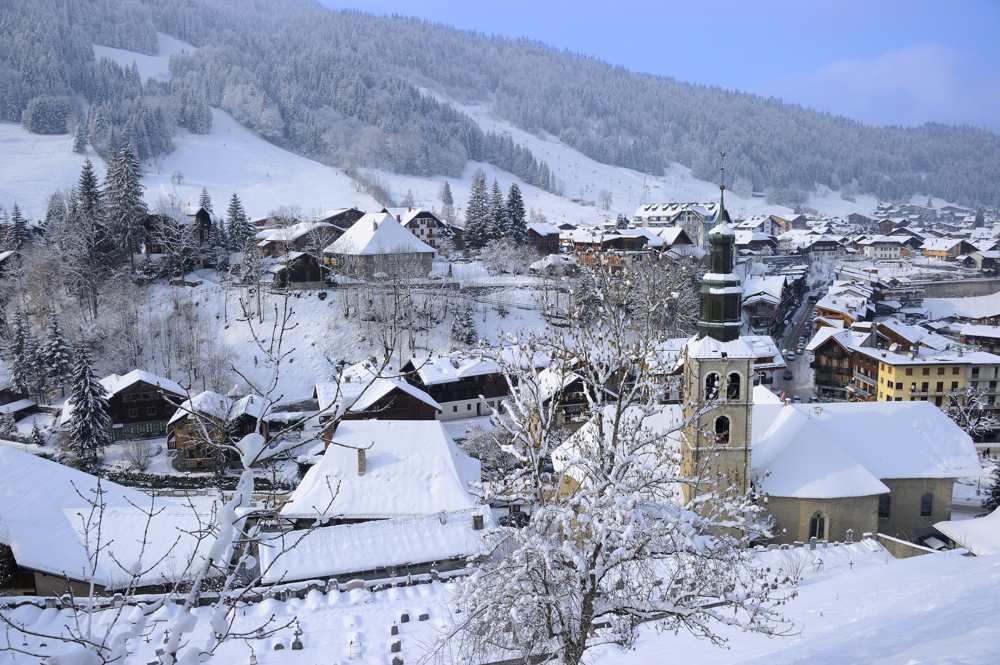 Nearest airport: Geneva (1hr 30)
Morzine is a hugely popular resort on one edge of the vast Portes du Soleil, and a perfect base for exploring this huge ski playground. Its ease of access means it's well geared up for weekends and short breaks, with bags of accommodation. It's a sprawling town, though, so it's best to stay centrally if you can. It shares its local slopes with Les Gets, and, really, that's more than enough for a weekend! Intermediates, make sure your trip includes the often deserted slopes off Mont Chery – easily some of the best and steepest runs in the area. As for après-ski, Morzine is one of the livelier French resorts, but with no 'ego'. Main drawback: Morzine is very low (just 1,000m) so is prone to rain, which can affect the home slopes, though snowmaking is improving.
Who goes there?
More than 50 UK operators, including Skiweekends.com, Momentum, Ski Solutions, Peak Retreats, Alpine Weekends
---
La Clusaz (France)


Nearest airport: Geneva (1hr)
Set in a wide valley beneath the dusky pink peaks of the Aravis range, La Clusaz is another French resort that's perfectly placed for short breaks. And in a good snow year La Clusaz is an unspoilt gem. An authentic mountain village, it has stacks of charm, and with neighbouring Grand Bornand, offers 200km of pistes. There's plenty of variety, from open bowls to gorgeous tree-lined runs. A particular favourite is the long red down the Combe du Fernuy. For the best steep terrain, head for the quiet slopes of La Balme. There's good off-piste too, much of which can be reached from the lift stations. Most of the terrain here is meadow and pastureland so it doesn't take much snow to give you something to work with. Also a centre for ski joering.
Who goes there?
About 15 operators, including Crystal, Ski Weekender and Peak Retreats.
---
Weekend SnowHow:
1. Pick a resort with an easy airport transfer. Depending on flight times, we'd say max two hours
2. Book your lift passes, transfers, ski hire, car hire, even a mountain-top restaurant before you go.
3. Go off-peak as hotels are more likely to offer deals for short stays.
4. Avoid low resorts, unless there's been a big dump.
5. Avoid high, treeless resorts. If the weather closes in, that's you done.