Snow Magazine snow reports in association with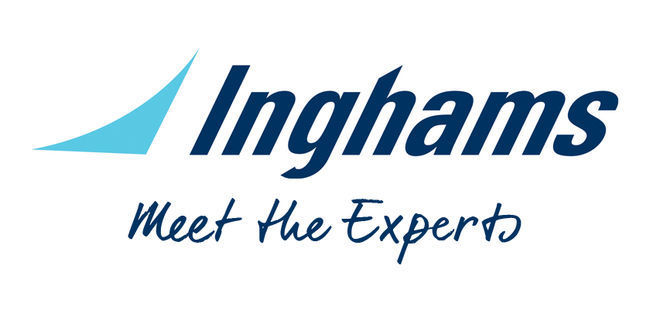 After more than two weeks of cloudless skies and ludicrously warm temperatures (we've had staff members reporting temperatures of a scorching 20°C while stood waiting for a chairlift in Pila this week!), snow is making a comeback in the Alps this week.
As the high-pressure system that has dominated Western Europe finally starts to buckle with the arrival of some Atlantic fronts, the warm airflow from the tropics will be cut off and more seasonal temperatures will reassert themselves.
A weather front will hit the French and Swiss Alps on Thursday (28th) evening. As the freeze level has been so high (around 3,600m) we will most likely see rain at first, but luckily this will turn to snow overnight as the freezepoint drops to around 1,000m. The weakening front will then move east across Austria on Friday.
Snowfall totals will be mostly modest – between 5-10cm – and will be followed by a largely sunny Saturday, but looking ahead to early next week, it is likely that heavier will move across much of the French and Swiss Alps, and Austria, though maybe less so in northern Italy.
Some typical forecasts for France are for 25cm on Monday/Tuesday in Flaine (45/265cm) and Avoriaz (60/190cm), 15cm in Les Arcs (155/245cm), Alpe d'Huez (134/150cm) and Chamonix (30/180cm), and 10-15cm in Courchevel (144/151cm) and Val d'Isere (107/221cm).
In Swiss resorts, expect 20cm on Monday/Tuesday in Verbier (110/200cm) and Gstaad (15/150cm), 15cm at altitude in Wengen (35/95cm) and around 10cm in Saas Fee (50/200cm).
Across Austria, the snow will be patchy, with some heavier falls on Thursday across the Arlberg where some predictions are for 15cm in Lech (175/220cm) with the same again Monday/Tuesday. And totals up to around 20cm in Ischgl (50/150cm), 10-15 in Kaprun (10/320cm) and Solden (30/400cm).
Some Italian border resorts such as Cervina (30/215cm) and Courmayeur (40/150cm) should see similar falls to France and Switzerland, but the Italian Dolomites look likely to largely miss out this time, with only a few flurries in the forecast.
The Pyrenees might miss out on the pre-weekend snow (plenty of blue skies in Andorra!), but are expected to catch some significant snow of 20cm or more into next week, with Tuesday looking the heaviest day at the moment, especially in the French and Spanish Pyrenees.
The return of more seasonal weather is a boost for a ski season that has see-sawed dramatically after a string of January storms. Although snow conditions have been generally holding up well as the sun is not so high in the sky at this time of the year, the unbroken sunshine, coupled with the half-term crowds are taking their toll, especially on lower, south and west facing slopes.
It remains to be seen whether the coming week's snow is short-lived or whether a more prolonged period of cold will see a full-on return of winter. Watch this space.
Why not head out to the mountains and enjoy the fresh powder? Stay in the wonderful Chalet Hotel La Sapiniere in Chamonix, France this March from just £499pp with Inghams! Take advantage of this stunning location with a late season trip.