Lib Tech Ripper
The Lib Tech Ripper is the youthful version of the classic Skate Banana, itself an award winner.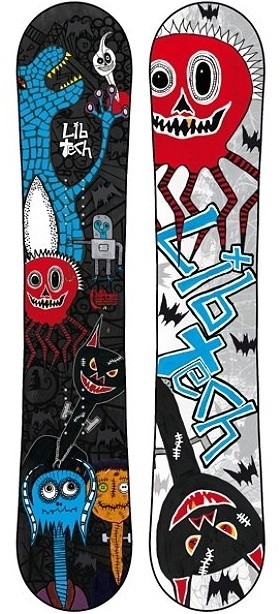 Written by:

Mike Walker

Last Updated: 19 Nov 2013
Level
Advanced, Intermediate, Recreational
Flex Rating
3
Terrain
Park
Price
£300
Type
Snowboard
Park
Off-piste
Low speed
Value
On-piste
High speed
Overall Score
It has the same Rocker construction, meaning less edge catching due to the release of pressure at tip and tail, so no more face-plants for little Bobby. Trick progression on this bad boy is also easy as its Rocker shape and Mellow Magne traction edges give it a perfect geometry, allowing more control and better turning. This is for kids who want to get all Aussie on it and ride like little rippers.