It offers access to the main ski areas via a bus shuttle service, but is really more of a destination for off piste lovers: from here you can go snowshoeing, ski touring or explore off piste in the Val d'Entremont area with one of their instructors or guides. From Geneva it's 90 minutes by car or you can take the train to Martigny and use the 20-minute shuttle bus service up the narrow winding road to the village of Commeire Valais.
This once-abandoned hamlet has been rescued from a slow decay by the Montagne-Alternative group, which has taken a collection of near-derelict barns and houses and lovingly restored them to create a unique alpine experience. As you walk the last few steep and twisting tiny streets leading here and there, you already feel an acute sense of having got away from it all yet having arrived somewhere very special.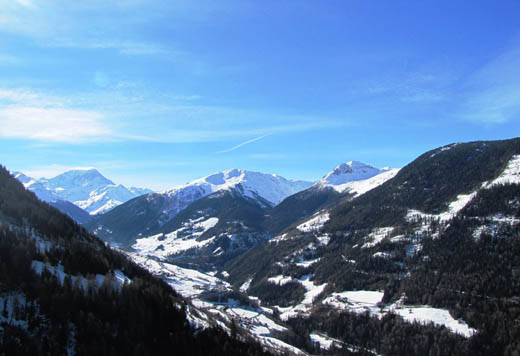 A joint project from visionary founders Ludovic Orts and Benoît Greindl and under the overall management of Eduardo Ramos, there are currently four properties - offering a total of 32 rooms - that guests can choose to stay in with options to rent whole chalets or just one room. A new restaurant and meeting room are also underway, along with a further four-room chalet, all undergoing the same exacting and beautifully designed restoration process in accordance with strict Valais traditions. Old original wood and the exterior looks have been retained as much as possible but Ludovic's interiors afford fresh, uncluttered, calm and open spaces, allowing guests to truly relax, think and breathe freely.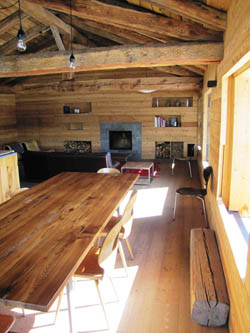 The Montagne-Alternative offers a flexible service to guests: choose from self-catering with a shopping service, meal delivery, hire a chef on demand or opt for full board. It also offers in-house yoga sessions, massage, relaxation or mediation classes and Afghan walking – a sort of walking meditation with consciousness – along with cookery, photography and personal development workshops.
Breakfast includes locally produced fare such as apricot juice, honey and raspberries and they will happily provide a traditional raclette evening served in the vaulted cellar or 'carnotzet' – a place to eat, drink and be merry.
This remarkable venue, open all year round, is the perfect retreat for couples, families, friends, groups or businesses. This is not a place to be "seen" but certainly a place to simply be.
For pricing contact
www.montagne-alternative.com