Intro
We know North America is good for epic powder, English speaking resorts and customer service but how does North America stack up on character, convenience and cost as a ski holiday destination for the whole family?
The mountains
Snowy mountains are white and high right? Or can you actually pin down the character of whole mountain ranges? Probably not but we'll have a go anyway...
North America
It's hard to generalise when you're talking about geography in ski areas thousands of miles apart... but if anything could be said about North American ski resorts it's that they are often more rolling with meandering runs, especially in the east. Go west and the Rockies can be as high, intimidating and wild as any ski resorts in the world...
Least scary resort: Tremblant, Quebec. Resort height - 265m, Summit - 875m tremblant.ca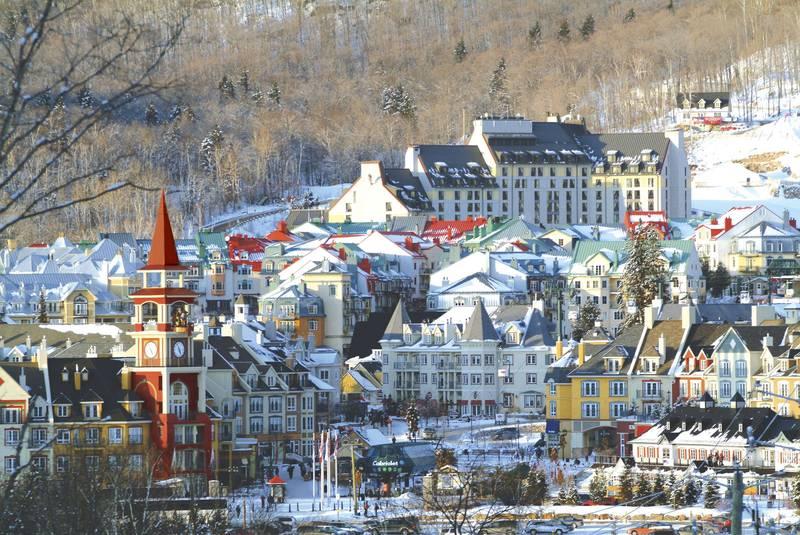 Europe
Jagged, high and often sporting a towering skyline of glacier dripped peaks, the Alps can be foreboding to young and old alike. Walk down Chamonix highstreet and look up, and you'll know what we mean. Other resorts even start with a potentially terrifying coach journey to get there... But then there are is the lower, more welcoming geography of the Julian Alps, in Austria for example, and Norway, whose rounded un-scary mountains are both low and snowsure.
Least scary mountain: Trysil, Norway. Resort height: 415m, Summit - 1,132m
Transfer time and convenience
The USA and Canada are half-way round the world. Surely their resorts can't be as quick or easy to get to as in Europe?
North America
There is no denying how far it is even to the east coast. But if you live near to London, the time you spend in the air could be the same as the time spent in a car, train or bus getting to the Alps. Okay, so definitely not quick but easy? Sometimes. Utah, for example, scores well for convenience, where an 11-hour flight into Salt Lake City International Airport puts you within an hour's free transfer of 11 resorts, including Deer Valley, Park City Mountain Resort and Canyons.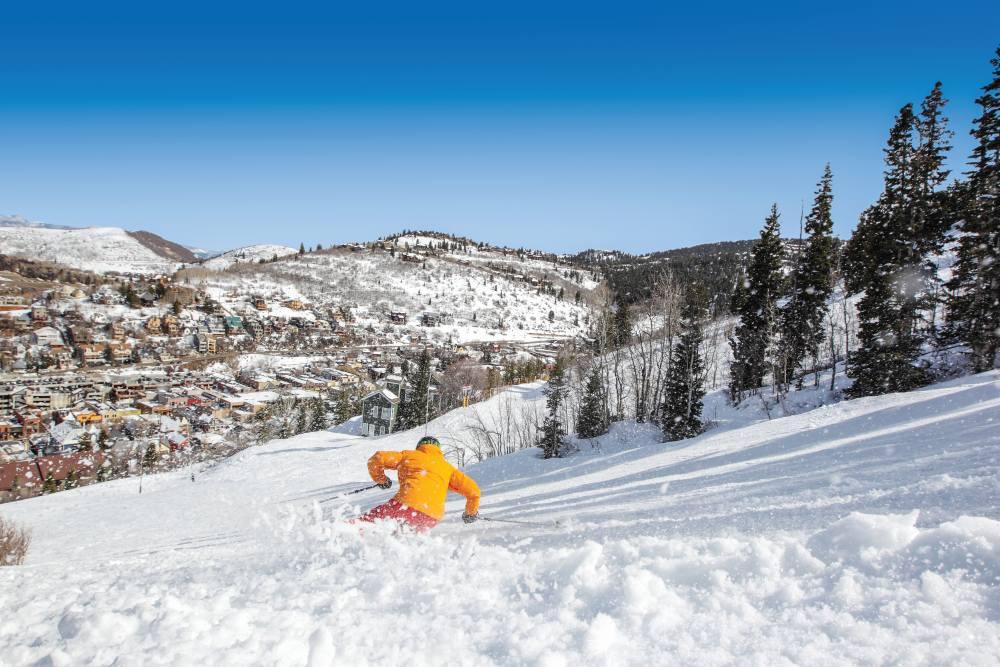 Europe
Europe wins this one hands down: A two-hour flight will take you almost anywhere in Europe, and with budget airlines and national airline flights, we're spoilt for choice. Choose carefully and you only need to add an hour's transfer. Some of the closest resorts to airports in Europe include Austria's Albach (52 mins to Innsbruck), France's Les Gets (65 mins to Geneva) and, the closest ski resort to any international airport, Slovenia's Krvavec (10 min to Ljubljana).
Cost
And what about the cost? Which will hit you harder in the wallet - North America or Europe?
North America
For a road trip, such as cruising British Columbia's Powder highway, then North American car culture will make car hire and fuel costs almost half of those in Europe. Food is cheaper too - especially in supermarkets. But where North America competes poorly against Europe is on lift passes and, of course, flights. For example, a 6-day lift pass to Tremblant in Canada's BC costs from £256 for adults and £170 for children -in Austria's Seefeld a it will set you back £170 for adults and £103 for a child. Return flights cost at least £500 more per person. Ouch!
Europe
With cheap flights to hubs such as Geneva, Innsbruck and even Oslo costing as little as £50 per person return from UK airports, Europe is definitely cheaper to get to independently.
But where you will get stung is on inflated in-resort drink and food prices - £4 for a coffee in Austria's Mayrhofen, or even £9 for a glass of wine in Finland's Ruka, with a slopeside lunch for four (without drinks) pushing £50 in upmarket resorts. But there are European budget options: a coffee, beer and slopeside lunch in Slovenia will set you back £5!
Package
So Europe wins on price? Actually, check out these family February half term holidays (2 adults, 2 children) from Crystal Ski. It's almost a draw! (crystalski.co.uk)
North America
A week in Park City Resort, USA, staying at the three-star Best Western Landmark hotel which has a swimming pool and hot tubs, including flights and B&B accommodation. Price: From £5,616
7-nights bed & breakfast at the four-star Holiday Inn & Suites in Tremblant, including flights from Heathrow to Montreal with Air Canada and transfers. Price: From £4,536
Europe
7-nights at the three-star Hotel Le Kern in Val d'Isèrek France on a bed and breakfast basis, including flights, transfers and accommodation. Price: From £5,280
A week's bed and breakfast at the four-star Hotel Kaltschmid in Austria's Seefeld, including flights from Gatwick to Innsbruck and transfers. Price: From £5,118