We've scoured the catalogues of all the best skiing and snowboarding brands to find the coolest ski gear accessories to buy this year. As usual we got our hands on all the gear below to make sure we could give you a through review of the essential, must have accessories for men and women. Whether for a Christmas gift or simply as something to add to your own gear closet, we consider these to be some of the must have accessories this year.
DJI Osmo Action Camera | £329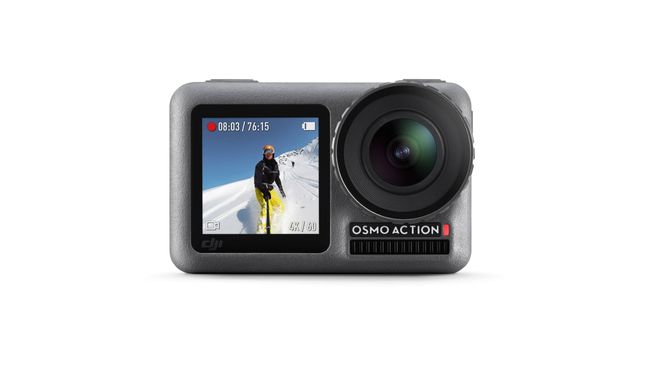 Tear yourself away from that GoPro shop and take a look at DJI's latest industry-disrupting action camera. This little beauty comes in a hardy waterproof case and shoots stabilised 4K HDR video of your best skiing moments. And it couldn't be easier to use, with dual screens and built-in voice commands. The Osmo is also stacked with advanced features to really make your ski films pop, like timelapse, slow motion and custom exposure settings.
Best for: Technology obsessed skiers looking for a rugged camera with great picture quality
Cab9 The Edge Sunglasses | £60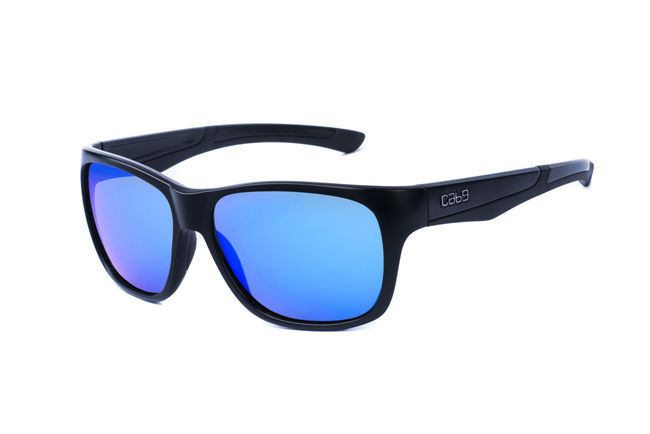 Cab9 have grown out of a seasonnaire-run startup in Meribel and become a highly respected brand. The Edge are technical but still great-looking sunglasses, with lenses that'll ease the burden on your eyes in bright light. Other ski-friendly features include lightweight flexible frames and a wraparound style that offers a wide field of vision.
Best for: Anyone looking for an affordable pair of high quality ski focused sunglasses
Eagle Creek ORV Wheeled Duffel | £270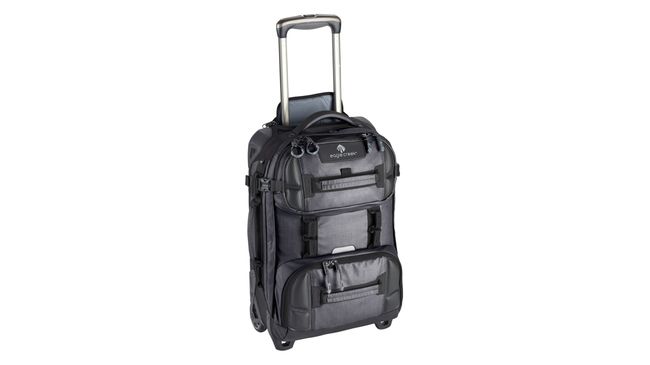 Oversized wheels for rough road capability? Check. Bombproof materials? Check. Clever storage solutions? You get the idea. The Eagle Creek ORV carry-on is the Humvee of the suitcase world. Standout features include an internal 17 inch laptop sleeve, separate wet and dry compartments and an elasticated strap to lash your coat to. This could be the perfect suitcase for your ski gear.
Best for: Hauling your ski equipment in a bombproof carry-on
MessyWeekend Float goggles | £100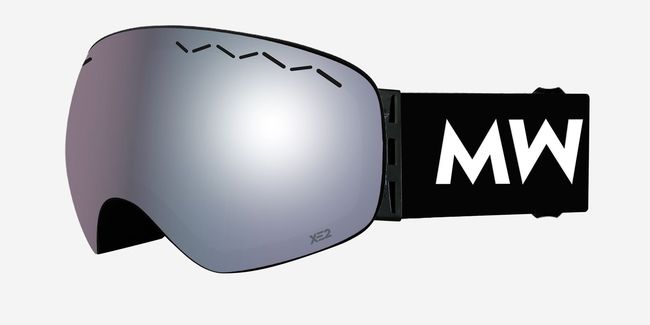 The first goggle in Danish startup MessyWeekend's lineup, the Float offers premium quality and performance at an affordable price. For minimal outlay you get interchangeable lenses with two bundled in - one for bright and one for overcast conditions. The lenses are spherical so offer good field of vision and the Float goggles look great too. In addition MessyWeekend will clean up 2 kg of plastic from the ocean for every purchase.
Best for: Getting premium quality goggles on a budget
Danner Arctic 600 | £190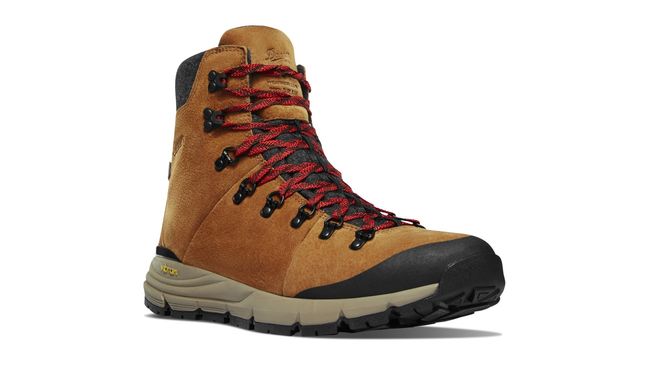 Danner makes sturdy footwear that also looks great, which is exactly what you want for a week, or if you're lucky, a few months in the snow. Everything about the Arctic 600 feels luxe, from the beautiful suede upper to the 200g of Primaloft Gold insulation that keeps things cosy. Vibram's Arctic Grip sole has been put to good use, performing faultlessly on icy streets, where you'll also appreciate the waterproof Danner Dry membrane.
Best for: Sauntering around the ski resorts of the world in opulent style and warmth
Black Diamond Guide BT Avalanche Beacon | £360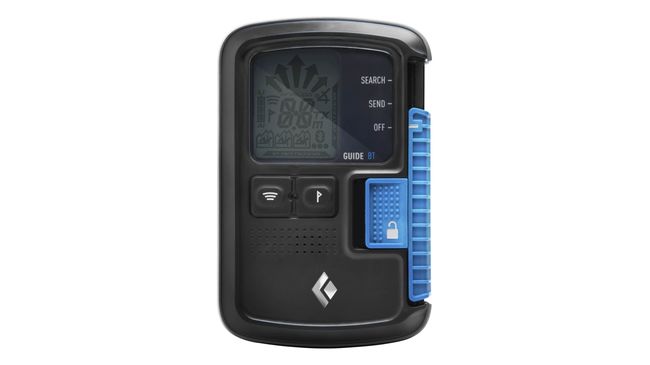 With an impressive 60 metre circular range and mark and scan functions for multiple avalanche burials, you can rely on the Guide if the worst should happen on the mountain. Bluetooth functionality allows you to manage settings and optimize battery life via a mobile app, and an inclinometer gives easy slope angle assessment. All this is wrapped up in a rugged soft-touch case for easy handling.
Best for: A perfect piece of safety technology with all the features you need in an avalanche beacon
Hydroflask 18 oz | £30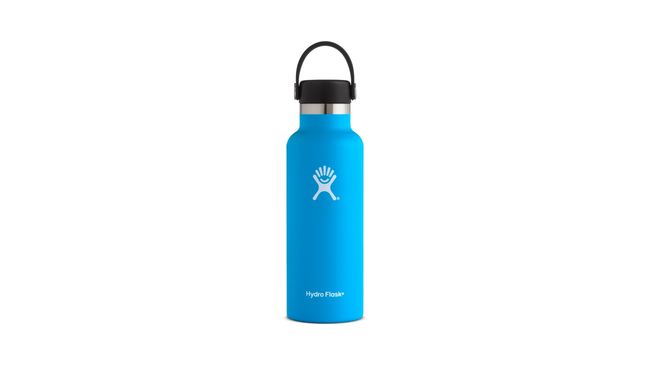 We love these flasks at Snow Magazine. Hydroflask's powder-coated stainless steel shells paired with leak-free screw caps make for a bottle that not only looks great but also lasts. A Hydroflask will keep your drinks hot for up to 12 hours or cold for up to 24 hours thanks to double wall vacuum insulation, and a variety of cap options and colours are available depending on intended use. Perfect for carrying a hot toddy up the mountain and a great gift for Christmas.
Best for: Gifting to your ski friend or partner who loves to stay hydrated.
Giro Jackson MIPS Helmet | £90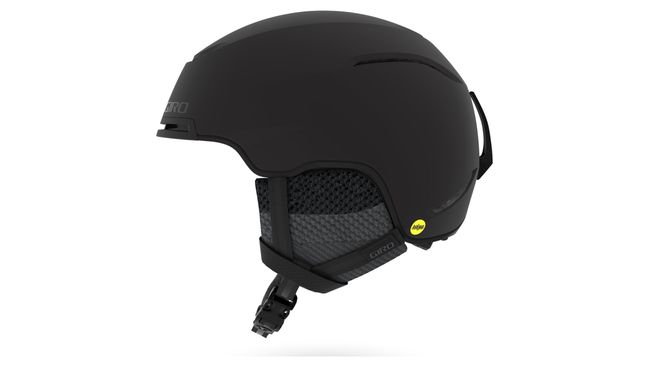 This understated-looking helmet is actually anything but when it comes to performance, thanks to protection from a MIPS impact system and in-mold construction. Strategically placed vents reduce goggle fogging and give great airflow over the head without detracting from the slick freeride-inspired looks. Inside, mesh and Polartec Power Grid lining with removable ear pads makes the Jackson MIPS one of the most comfortable helmets we've worn.
Best for: Topping off your skiing equipment haul with a helmet full of the best technology
Smartwool PhD Chris Benchetler Socks | £16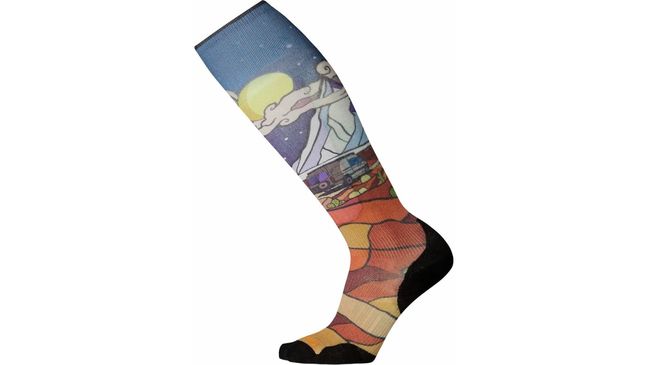 Why wear boring monotone ski socks when you can wear these bright and cheerful ones, designed by pro skier Chris Benchetler? Based on Smartwool's PhD Ski Light Elite construction, which blends merino wool, nylon and elastene, you won't find a more comfortable pair of socks to ski in. Body mapped mesh adds breathability and 'Shred Shields' protect the toes.
Best for: Merino wool comfort and pong resistance for your feet
Drysure Extreme Boot Dryers | £30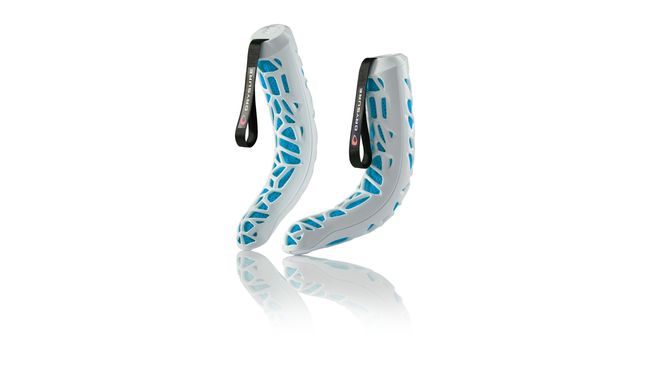 Think there's nothing worse than putting soggy ski boots on in the morning? Enter Drysure's Extreme boot dryer. There's no heat or electricity in play here - just insert them into your boots in the evening and marvel at your perfectly crisp inners the next morning. The silica beads are reusable indefinitely, and the Extremes also work well for sweaty hiking boots come summer.
Best for: Drying soggy boots at the end of a hard day skiing
Gogglesoc Goggle Protectors | £12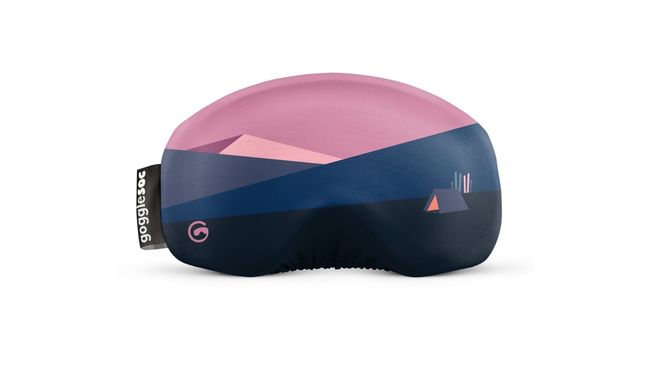 These might look like pure novelty, especially in some of the more chintzy designs on offer, but Gogglesoc's slip-on goggle sleeves have turned out to be super useful. Our expensive ski goggles are now quickly protected from rogue skis in packed lifts or buses, and from clumsy hands on slopeside terraces, all without the fuss of removing goggles from helmets or fiddling with a goggle bag.
Best for: Quickly and easily protecting your eye wear from sharp ski edges
Mahabis Classic Slippers | £79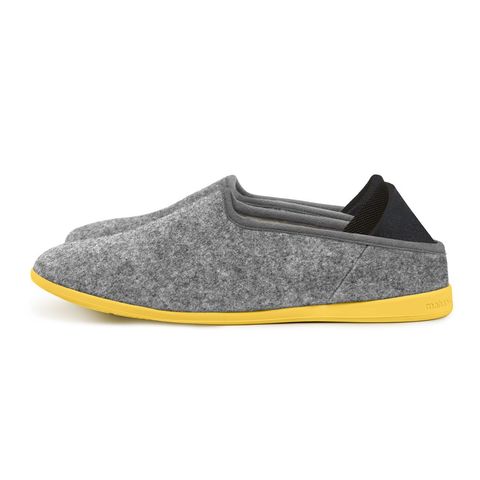 We've been wearing these wool lined slippers for a while now and they're every bit as cosy as they look. £10 slippers are all well and good, but they only last a winter before they start to look ragged and the soles don't exist anymore. Mahabis Classic's are built somewhat differently, with a durable PU sole, foam footbed, 100% wool lining and 61% wool upper. They feel amazingly comfortable to wear but are also supportive and stay put on your feet. A great buy for the colder months.
Best for: Lounging around the ski chalet in style
If you want to know more about what you need to buy for skiing and the best ski wear brands head over to our reviews section for more.