Riksgransen, northern Sweden
Located within the Arctic Circle is the largest wilderness area in Europe, within which some 60,000 square kilometres are available for heliskiing. Terrain that varies from easy 'red' grade runs through to as challenging as you want is available, and assuming you can get yourself all the way up here for a reasonable price, the heliskiing will set you back as little as €320 (£236) for three drops – which makes it the best value heliskiing in Europe.
And for something more than just a little different, you can do a single drop and heliski under the midnight sun for around €235 (£173).
On the border of Italy's Stelvio National Park, with drops on the summit of 3,040m Pizzo Sembranka, is Livigno-based ski adventure company Heli Guides. Costing as little as €275 (£202) per person for two drops, admittedly it's still rather more costly than a lift pass, but comparing resort skiing to heliskiing is like comparing an Austin Allegro to a Ford Mustang.
And then there's the little matter of a 2,090m descent down wide open, humanity-free powder fields back down to Livigno.
Arlberg, Austria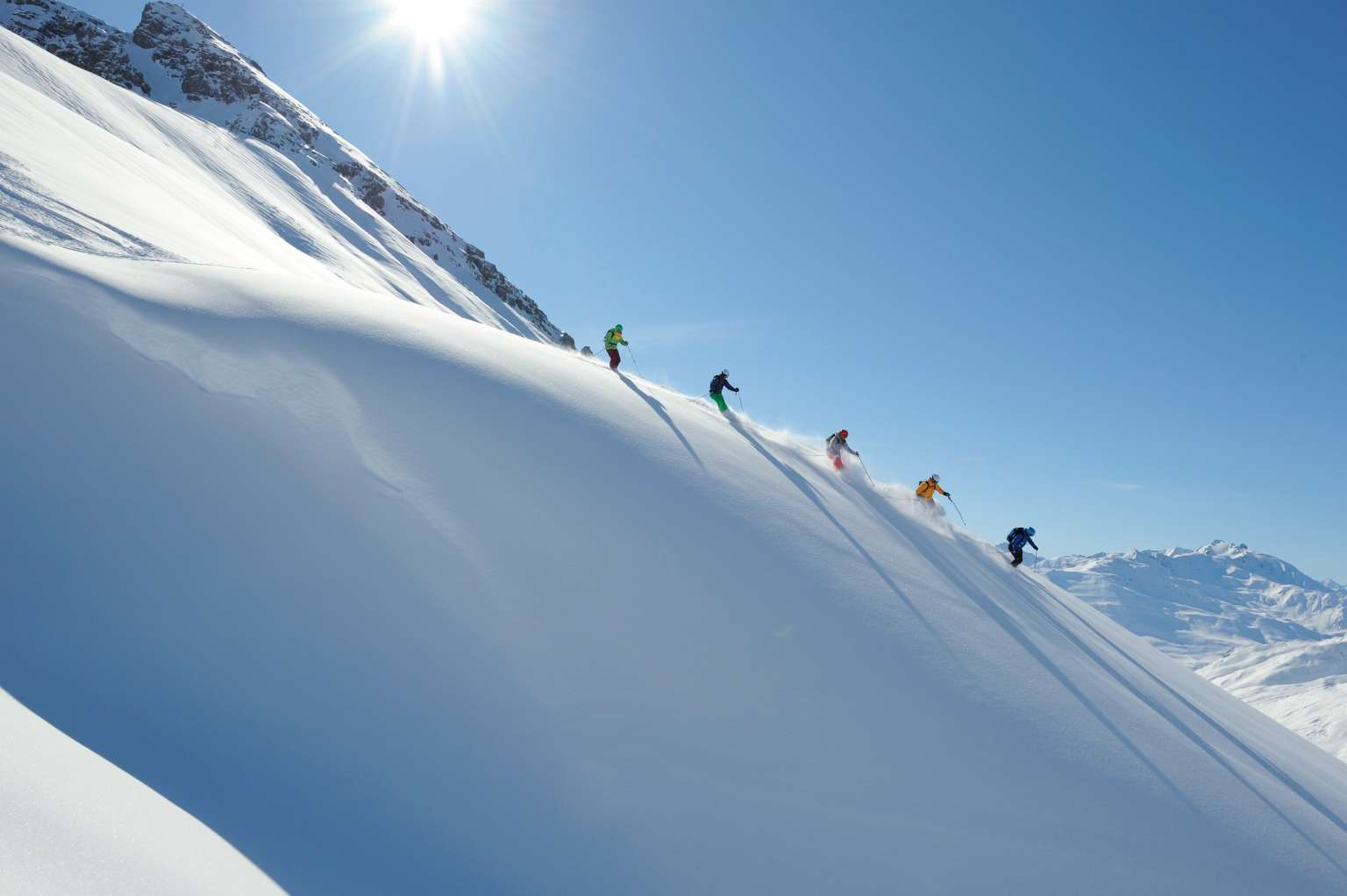 Heliskiing in Lech CREDIT Ski School Lech
The Arlberg region of Austria is one of the few regions in the country where you can heliski, with a drop on the 2,600-metre Mehlsack above Lech-Zurs costing from €390 (£287) including guide.
You'll need to be a pretty competent skier or boarder as you'll encounter some steep slopes, particularly on the upper elevations, although challenging pitches appear throughout the 900m descent. Classic Austrian powder is the big draw here, of course, with the Arlberg region being noted for some of the driest and deepest snow in the Alps.
Spanish Pyrenees
Even cheaper than Italy, Pyrenees Heliski's half-day intro packages are great value at €190 (£140) since they include all the instruction, guiding and gear you need for your first ever heliski experience along with a single drop. You can get two drops for €290 (£240), three for €390 (£287).
Located at an altitude of 1,000m in Vielha in the Val d'Aran, the area is best known for Spain's premier ski resort Baqueira, but away from this it offers a range of off-piste skiing at altitudes of between 1,500-3,000m in a region that few British skiers ever get to put down tracks in.
Iceland
Without a doubt Iceland offers some of the most mind-blowing heliskiing on the planet, and although you have to commit to a multi-day package if you want to ski here, this is a bucket list destination that it's worth begging, borrowing and stealing – or maybe just saving – to ski. (See page 74 to read about our own incredible splitboarding trip to the island.)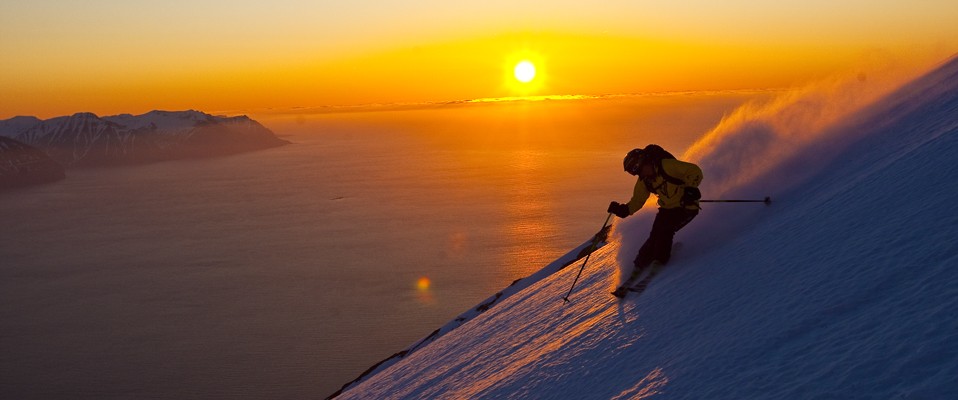 Heliskiing in Iceland CREDIT Arctic Heliskiing
Arctic Heliskiing offers you the chance to make first descents from remote flat-topped summits looking out across the North Atlantic down huge snowfields all the way to that same ocean; there are very few places on Earth where you can do this.
It will set you back €5,285 (plus flights) for a four-day package, which is about £3,900, but it's a ski experience you'll never forget.
France
Heliskiing is actually forbidden in France, but Tarentaise-based Val Heliski get round this by meeting you in the resort of La Rosiere, heading to the Italian border by a combination of ski lifts and skiing, and here hopping into a helicopter for a heliski adventure on the Italian side of the Alps.
We did a single drop with them last winter, which saw us land atop 3,200m Mont Freduez. From there our guide Alessandro led us down a 1,800m descent to the resort of La Thuile, from where we took ski lifts back to La Rosiere.
It costs €299 (£220) a drop, so is not that cheap, but as the only heliski option available in France, it's definitely worth considering.
If you're going heliskiing you'll need avalanche gear and training on how to use it – read our guide to practising an avalanche beacon rescue