Sponsored content
Andorra ski holidays might be associated in the popular imagination with a particular kind of vacation experience, but those in the know will tell you that the "cheap and cheerful" stereotypes don't necessarily ring true.

Investments in snow making infrastructure mean that Andorran ski resorts are snow sure from December to April, and the large, modern lift network links the major resorts into two, massive ski areas, Grandvalira and Vallnord, making exploration easy. Between them, these two ski areas access to a huge amount of terrain, which offers everything from technical freeriding to mellow nursery slopes.

There's a lively après ski scene, but Andorra is simultaneously one of the most family friendly places to come skiing in Europe. And while skiing holidays in Andorra continue to offer great value, this small principality in the Pyrenees now punches well above its weight when it comes to every aspect of winter entertainment.
The ski resorts in Andorra are Pas de la Casa, Graun Roig, Soldeu, El Tarter, Canillo and Encamp (which make the Grandvalira ski area) and Pal, Arinsal and Arcalis, which are linked together as Vallnord. Neither area is far from the other—you can drive across the entire country in about an hour—and between them, they offer more than 300km of groomed slopes, as well as some seriously tantalising off-piste terrain.
The capital, Andorra la Vella, includes duty-free shopping (Andorra is not part of the EU) and fine dining in world-famous restaurants. The thermal bath and spa of the Caldea centre provide a wonderful alternative to a day on the slopes. Plus, you can ice dive, ride a snowmobile or even build an igloo—Andorra ski holidays have it all. Here are six more things you may not have known about skiing in Andorra.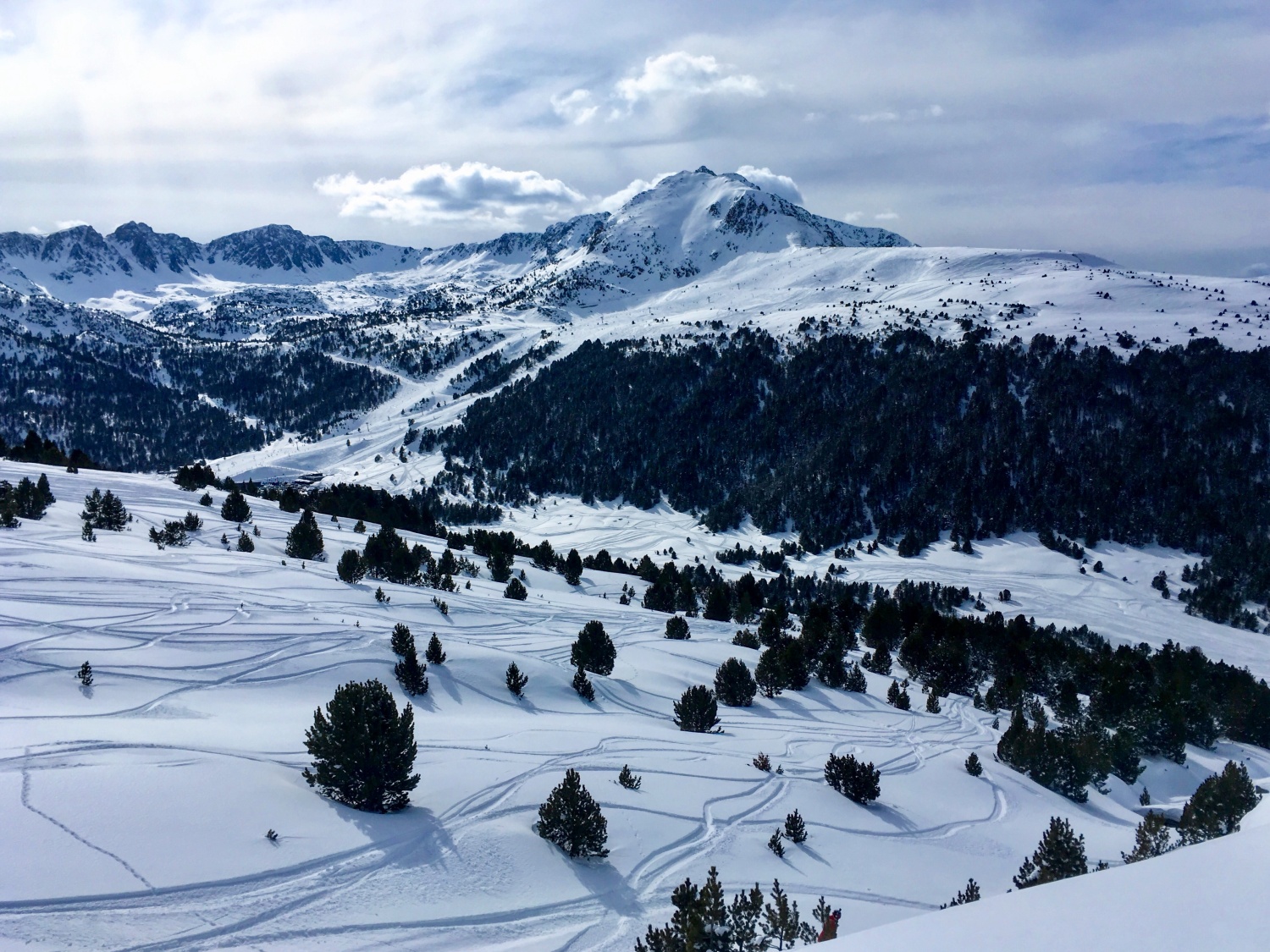 Andorra is a Co-principality
As an independent state with 1,000 years of history, Andorra has a unique culture that goes way beyond its reputation as a duty free shopping destination. While it's usually referred to as a principality, Andorra is technically a co-principality, with the role of the head of state shared between the Bishops of Urgell and the rulers of southern France since 1278.

That means that the current heads of state, or "Co-Princes" are Emmanuel Macron, France's president, and the Catalan cleric Joan Enric Vives i Sicília, but actual decision-making power rests with the Andorran Prime Minister.

The country is compact— just 468 square km, or about a fifth of the size of Luxembourg—but has a population of around 70,000, making it the largest of the European "microstates" (the others of which are Lichtenstein, San Marino, Monaco and the Vatican City).

Andorra isn't a member of the European Union (hence the tax free shopping) but it uses the Euro as its currency. As well as its ever popular ski resorts, Andorra is home to some beautiful old cities, including Andorra la Vella, Escaldes-Engordany, and Ordino. If you're passionate about history and culture, a visit to any of these is well worthwhile.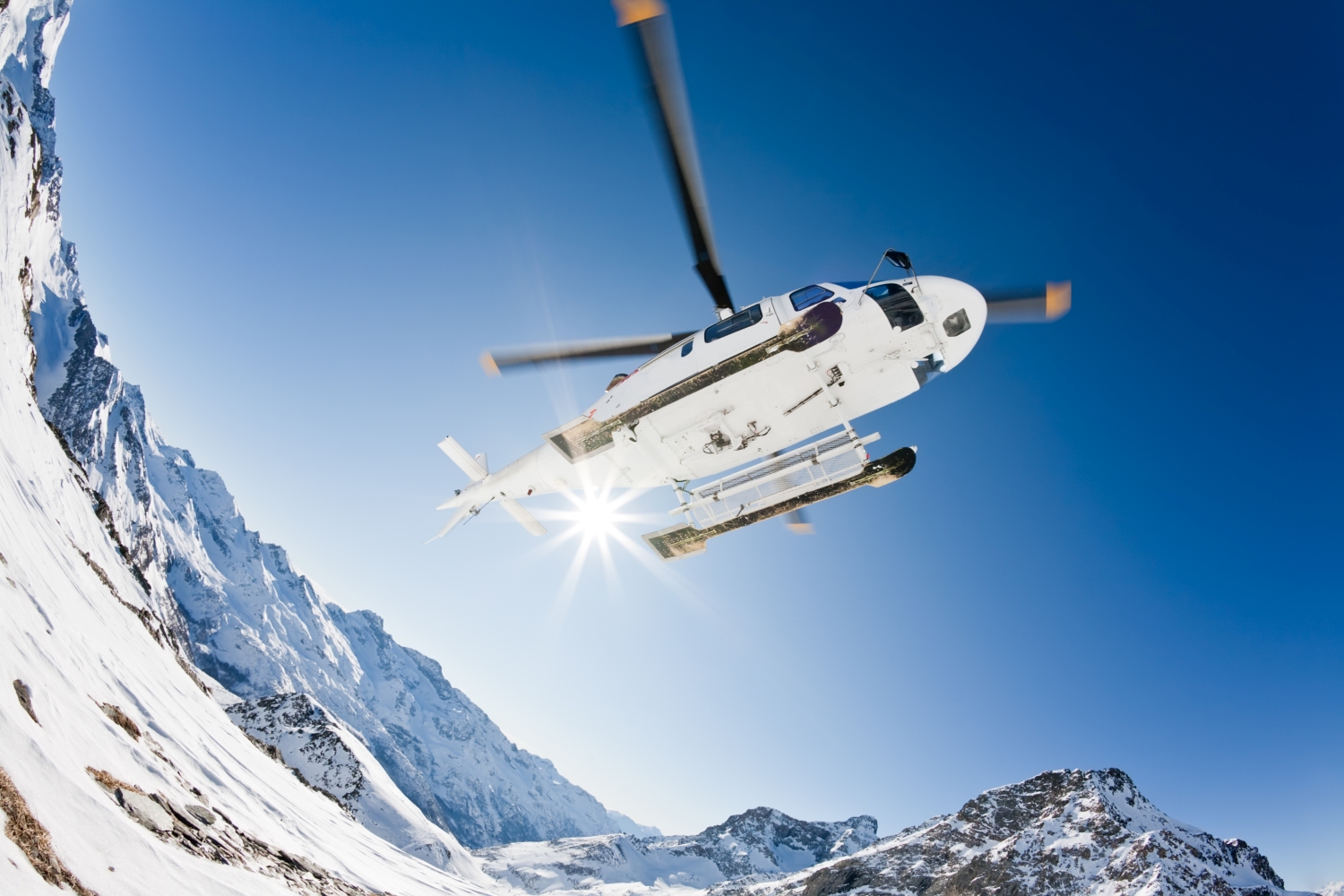 You can go Heli-Skiing in Andorra
Unlike many places in the Alps, heli-skiing is allowed in Andorra. If you love the thrill of excitement, you can go heli-skiing at Grandvalira Resorts and really make the most of the off-piste descents.
The activity is aimed at experienced skiers with previous off-piste experience. You can do sessions of 2, 4 or 6 ascents and descents in areas set up for free riding. The activity is done in groups of between four and eight people, accompanied at all times by an expert guide who will monitor the weather conditions and ensure the group's safety.
There is a Huge Variety of Accommodation in Andorra
Andorra's ski resorts have something for everyone—from cosy apartments to luxury hotels, from ski-in, ski-out convenience to modern, trendy decor, Andorra ski resorts have a range of accommodation to suit all budgets, including these great offerings from Sunweb:
Ushuaia Mountain Hotel
The trendy Ushuaia Mountain Hotel is located directly on the slopes in Arinsal in the Vallnord ski area, which has great slopes for beginners, along with access (via ski bus) to the experts area at Arcalis. There is a lovely lounge, a cosy bar and in the restaurant, you can enjoy an extensive buffet both in the morning. The hotel also has a free spa area.
With its compact ski area, highly acclaimed English-speaking ski school and lively, unpretentious nightlife, Arinsal presents a very good choice for families and all-ability groups.
BOOK NOW: sunweb.co.uk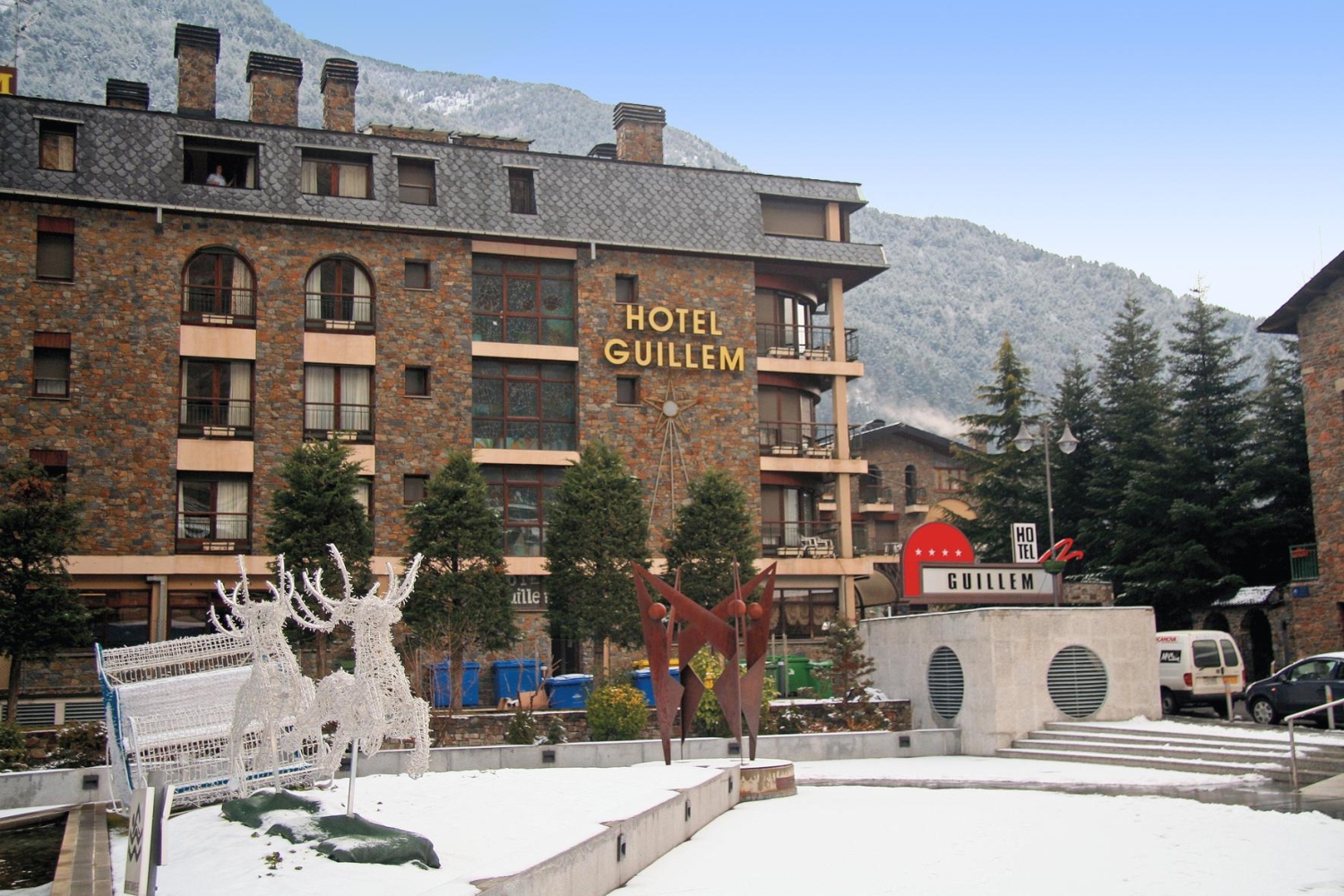 Hotel Guillem
Hotel Guillem is the perfect hotel if you are looking for a comfortable accommodation, in pleasant Encamp where a high-speed gondola takes you to the heart of the slopes in the Grandvalira area. The hotel is known as one of the best in this area, with its own games area, a sauna and steam bath and its own heated indoor pool.
Encamp is a historic Spanish-feeling location, with the remains of an old medieval city centre, an ancient water- powered flour mill, and a prestigious car museum, one of the largest in Europe. Encamp is also just 7km from Caldea, the largest wellness and spa centre in southern Europe, and a great place to spend a day off from the slopes.
BOOK NOW: sunweb.co.uk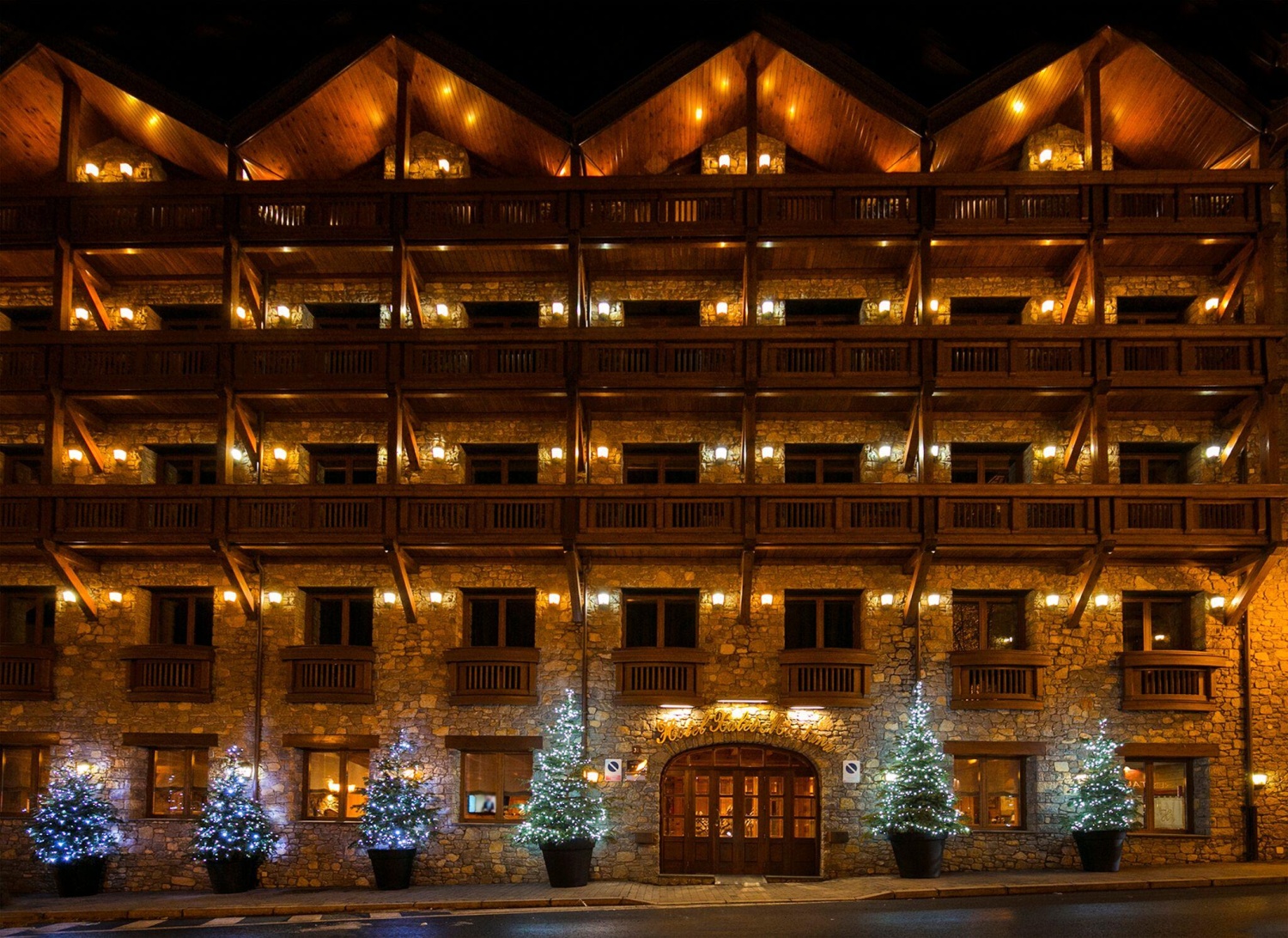 Hotel Xalet Montana
Located right in the centre of Soldeu with all the shops, bars and restaurants nearby, the Hotel Xalet Montana is wonderfully convenient. You can walk to the ski lift in less than five minutes. When you return to your hotel after a busy day on the slopes, you can enjoy the last rays of sunshine on the terrace. Or for an extra €10 per day you can use the heated indoor pool, the sauna and the jacuzzi all day long. 
Soldeu is a small, beautiful village in the east of Andorra with cable car access to the extensive Grandvalira ski domain. Displaying both ancient roman and modern influences, Soldeu has an old town with a nice centre for shopping and a fine selection of restaurants, as well as a wide range of lively nightlife and bars, for that all-important après-ski.
BOOK NOW: sunweb.co.uk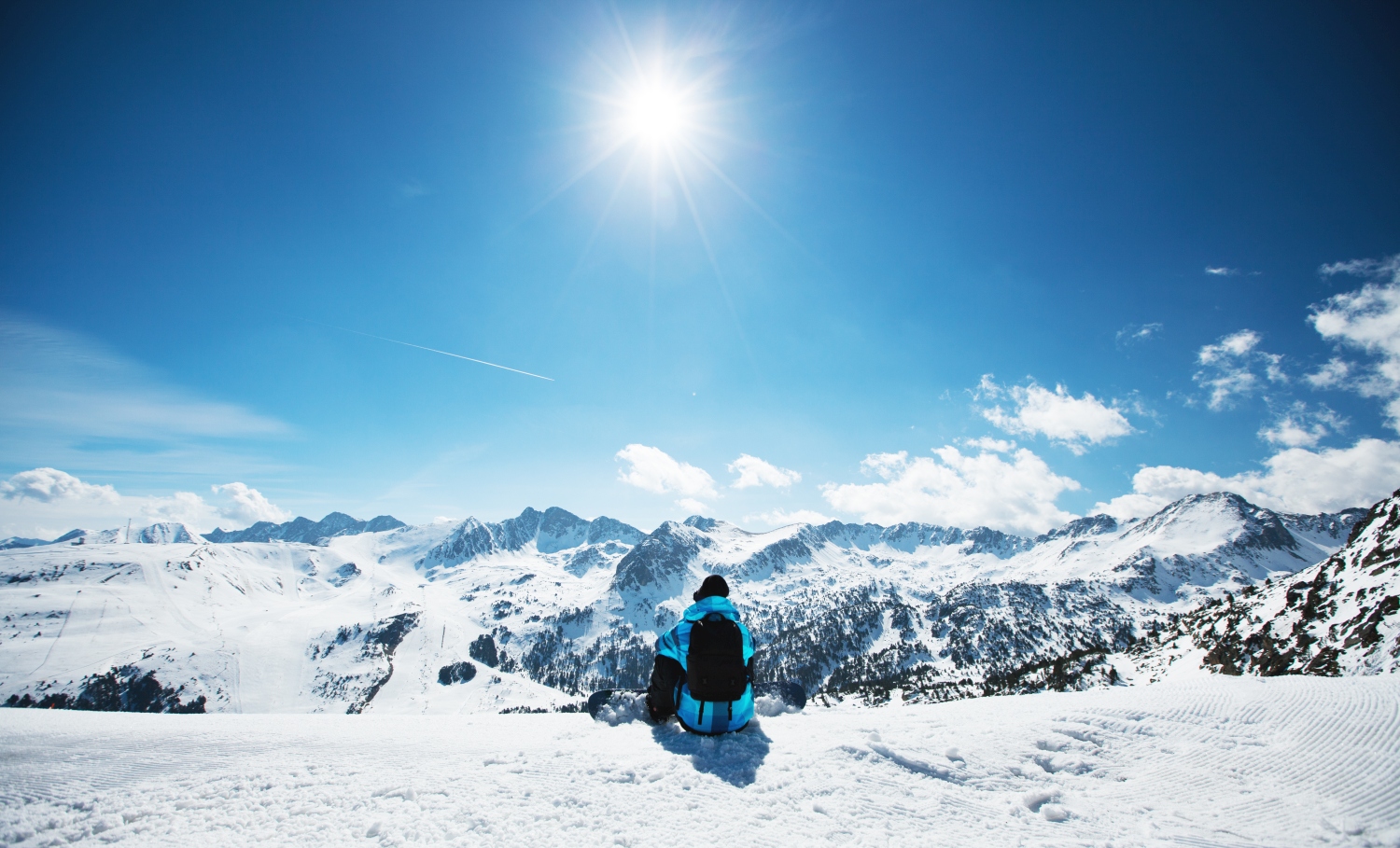 Andorra is High, making it Snow Sure
Straddling the Pyrenees between France and Spain, Andorra is a high-altitude destination, with some 65 peaks above 2,000m, making it the second-highest mountain state of Europe. The highest point of the Grandvalira ski area, for example, is at 2,560m, high enough to ensure excellent quality snow and snowsure pistes.
Pas de la Casa, at 2,100m, was Andorra's first ski resort when it was founded in 1957. It's now the principality's largest, and welcomes more visitors than any other ski resort in the Pyrenees. Snow sure, thanks to its high altitude and extensive snowmaking, the resort's pistes sweep down to the town centre - the only place in Andorra where this happens - and are linked via the neighbouring Grau Roig ski sector to the other major Andorran ski resorts, of Soldeu and El Tarter.
Soldeu's ski sectors are focused around spacious mid-altitude service areas and beginners' zones high above the villages. Confident novices can venture out around all the sectors on some wide blues, whilst intermediates and more advanced visitors can revel in the big mileage and will find plenty of terrain to keep themselves entertained.
When snow conditions are at their best, with sufficient cover down to village level - boosted by excellent snowmaking - the Arinsal sector can boast the greatest vertical drop in Andorra: 1,010m from the highest lift-served point on Pic Alt de la Capa down to the lowest chairlift base at Arinsal's Cota 1550 suburb, more than 3,000 ft of non-stop on-piste descent from top to bottom.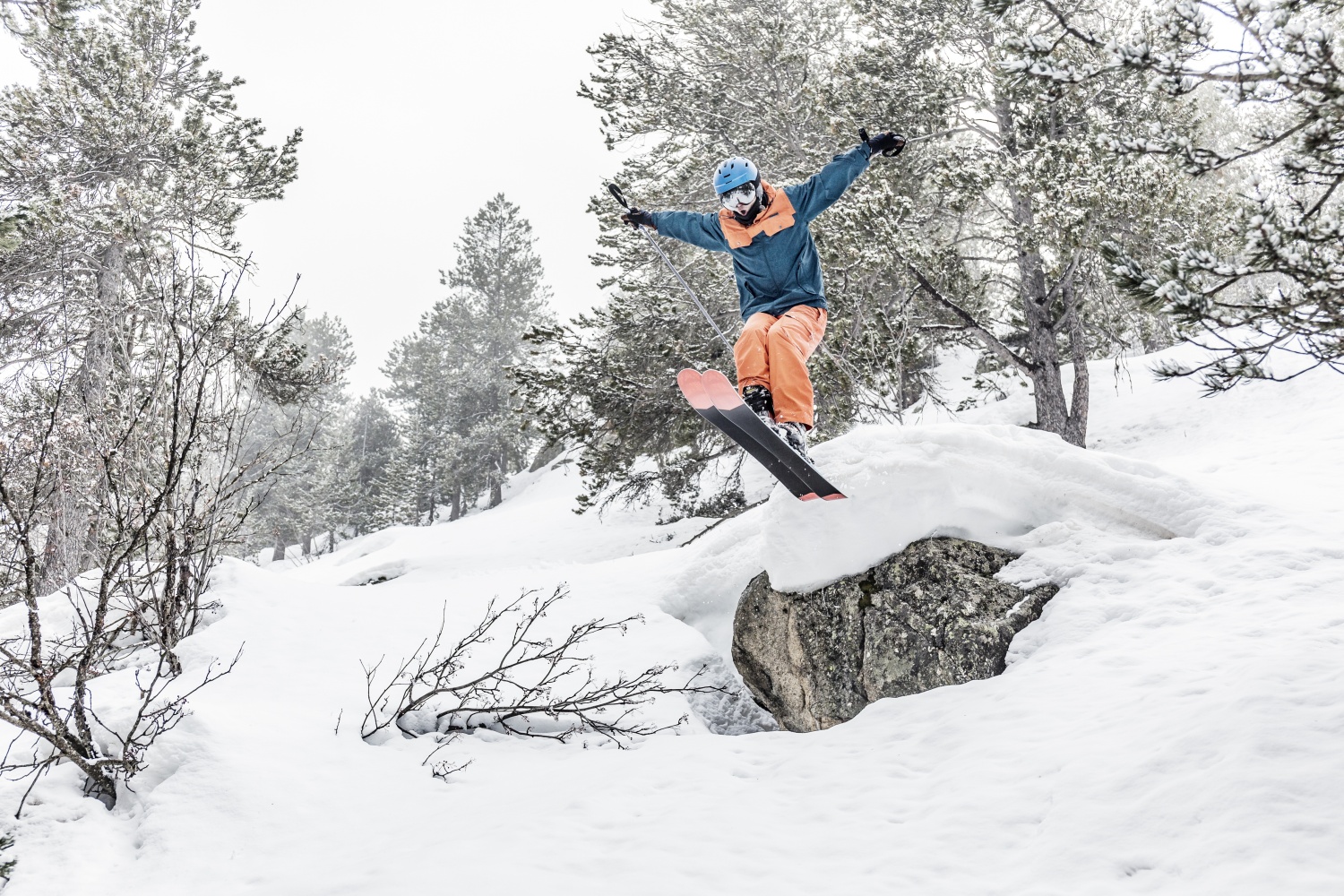 Andorra is Great for Off-Piste, and Hosts the Freeride World Tour
Tucked away in the isolated north-western corner of the Principality, surrounded by high aretes and peaks which mark the Andorran-French border, Arcalis is a day-visitor ski station revered by local snow sports enthusiasts as Andorra's most exciting ski area, with lift-served freeride zones and some serious off-piste terrain.
The Freeride World Tour competition stops off at Arcalis every year, and even a flying visit will show you why—there are huge areas of off-piste accessible from some of the main chairlifts, such as Les Portelles, which let you explore the many bowls and gullies. Or alternatively you can head towards La Coma, where you'll find a long itinerary with more glorious powdery bowls.
The Ordino Arcalís resort is now fully integrated into the Grandvalira Resort package. So all ski passes from the Grandvalira resort are valid at Ordino Arcalís, even the season pass. Likewise, Ordino Arcalís now sells a new season pass of its own that lets customers ski up to four days on the 217 km of slopes at Southern Europe's top ski area.
Grandvalira Resorts will therefore have a total of 247 km of slopes, placing it among the top European ski destinations in terms of skiable area.
Andorra has some Fantastic Architecture
Andorra has conserved more than 40 churches and monuments in the Romanesque style, distributed throughout the territory, and dating back to the 11th and 12th centuries. These compact and simple buildings blend beautifully with the typical Andorran mountain landscapes.
One of the key identifying features of the churches are their bell towers or belfries, used as a method of communication between people as well as a defensive element against attacks.
The interiors often feature paintings many of which are works of the disciples of the great Catalan Masters of yesteryear.
Visiting some of these churches will bring you closer to the lives of the inhabitants of the valleys, where in the past they were the centre of religious and social life, and which today are some of the jewels of our culture.
About Sunweb
For 25 years, Sunweb has been sending experts to the Alps and the Pyrenees to build-up extensive knowledge of the skiing options in order to create a huge selection of ski holiday packages all with lift passes included, allowing you to hit the slopes as soon as you arrive. 
Flying from airports all across the UK to France, Austria, Switzerland, and Italy, as well as Andorra, Sunweb offers hundreds of accommodation options in all the best resorts. All flight packages include a transfer to your accommodation and Sunweb is ABTA-protected making it safe and easy to book online. It also offers self-drive packages for those who wish to make their own way to the mountains.