How we tested
In each category we always score the skis for overall performance and value for money. Then we take each category and mark according to the attributes required to make that ski work for what it's designed for.
For example, in the Freeride category we score for versatility, smoothness and liveliness. In the Piste category we score for edge hold and high- and low-speed turns, compared with the All-mountain category, where we look at how they perform off-piste, on-piste and how versatile they are.
Although none of our test team are beginners, we have a good range of ability levels across advanced and expert skiers. Our testers know how to rate a beginner's ski because several are qualified ski instructors and therefore are trained to understand how different levels of skis perform at different speeds.
Salomon Gemma | £540
All-mountain » Expert » Women » Bindings incl. - yes
The Salomon Gemma was a big hit with testers, packing a serious punch with smooth seamless turning on piste, and support and agility off piste. Turns were super easy to initiate with the carve rocker and new comfort technology ensuring a smooth ride. There's also a basalt layer that runs through the ski for dampening.
A new lightweight binding – the 'lithium' – brings down weight and delivers control. At 85mm underfoot the Gemma is not only the most aggressive but also the most versatile in Salomon's women's range when it comes to all-mountain performance.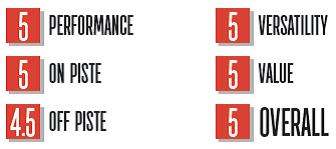 Kastle FX95HP | £665
All-mountain » Expert » Men » Bindings incl. - no
The FX95HP was one of our highest scoring skis on test.
Powerful, strong, lively and super responsive, this ski is aimed at experts, but it doesn't necessarily require brute force to make it sing – a confident skier with a light touch will find it playful and fun.
The only area where the Kastles felt a bit hot to handle was the moguls as they are stiff. But get them onto a groomed run and they carve a smooth turn at any speed – switch to short radius and they're quick and agile. Jump into the powder and they blast through with finesse, so you start believing you can ski like you do in your dreams.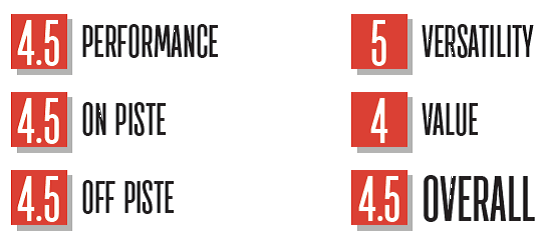 Blizzard Viva S7 Power 12 | £620
Piste » Advanced » Women » Bindings incl. - yes
This lively, dynamic ski is super-responsive and always keen to be on an edge and turning.
Its slalom-style curves, full wood core and titanium top sheet mean the ski is rock solid in both short and long turns and can handle high levels of speed. The slightly rockered tip means it's easy to initiate and drive into each turn, while the solid construction and Blizzard's full suspension system make for a smooth ride.
This ski actually feels longer than it is with tons of stability, power and liveliness but less experienced skiers may feel like they're punching a bit above their weight.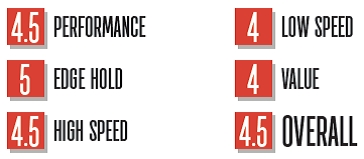 Blizzard Viva S7 Power 12 full review
Atomic Redster XTi | £575
Piste » Advanced » Men » Bindings incl. - yes
The Redster XTi is a new ski for this season from Atomic, which is eminently suitable for skiers who like to attack the pistes.
It's quite stiff but if you work it hard this ski rewards everything you put in and more, delivering sharp, precise turns, especially when you crank up the speed.
The Redster scored highly in all categories, particularly liveliness and responsiveness, and was also agreed to be one of the best looking piste skis we tested.
Our top piste ski for the 2015-16 winter season and one that will suit hard charging piste enthusiasts and experts alike.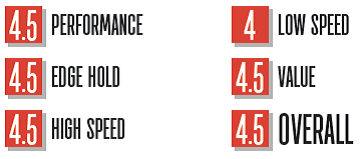 Atomic Redster XTi full review
Black Crows Navis | £580
Big mountain » Expert » Men » Bindings incl. - no
Chamonix based Black Crows have managed to firmly establish themselves as leaders in freeride and ski touring, with a solid reputation for quality produced skis and cool attitude – in just 10 years!
The scores from our test team are some of the highest out of over 100 pairs of skis – it's simply pure joy to ride them in all conditions.
They cruise down the piste and float through powder, the 102mm waist sucking everything up as you go. Top marks for off-piste and for groomed slopes too. The only question mark is edge hold on hardpack snow, but to be fair they do fine – everything else is so good.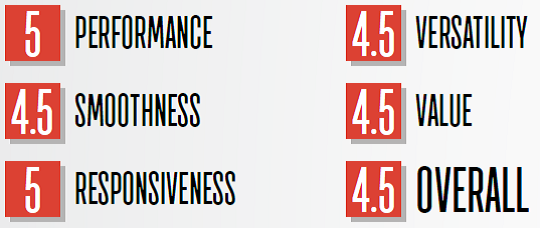 Rossignol Saffron 7 | £450
Freeride » Advanced » Women » Bindings incl. - yes
What a ski! Aimed at back-country and freeriders but solid on piste this ski will take you anywhere.
Light yet performance packed, you can see the Air Tip technology holding the Saffron 7s up to the sun, and you certainly feel it when floating through powder.
This year the side-wall construction has been beefed up to give it more gumption in the turn and they felt a lot better on piste. The powder turn rocker makes it easy to steer too.
At 98mm underfoot the Saffron 7s are wide enough to keep you on top of powder but not so wide you lose agility in hard-packed snow.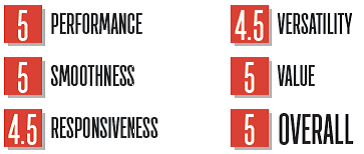 Rossignol Saffron 7 full review
Fischer Ranger 98 | £660
Freeride » Expert » Men » Bindings incl. - yes
Fischer has made both structural and cosmetic changes to the 2016 version of this ski and we were itching to know if they'd improved on perfection! We weren't disappointed.
It's a Freeride ski in the classic sense of the term – they love playing all over the mountain and suck up the terrain without complaining. They're super smooth, silky in the turn and beautifully balanced from tip to tail.
The edge hold is excellent and they feel as at home on groomed slopes as in half a metre of powder. A classic freeride tool that is one of the most fun skis on-piste too.
Rossignol Experience 80 | £415
Piste » Recreational » Men » Bindings incl. - yes
The experience 80 is excellent value for money – not a cheap product, just good value. Versatile and although pitched at an intermediate skier learning to carve on groomed slopes, it would also handle an advanced skier pushing harder – on and off-piste.
For a ski that's so easy to turn, it holds a remarkable edge on hard packed snow. They are fun to ski on and lively too – making both long and short radius turns a breeze.
At higher speeds it keeps its composure and is happy in moguls too, with the subtle rocker and Rossignol's own 'Air Tip' that keeps the weight low.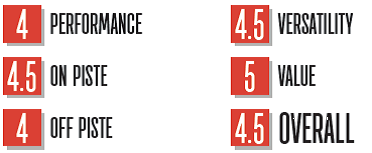 Rossignol Experience 80 full review
Volkl Kenja | £425
All-mountain » Advanced » Women » Bindings incl. - yes
So, here we were thinking the Volkl Kenjas just couldn't get any better...and then they did!! Cue holiday romance part two for our test team.
They've stiffened the Kenja underfoot and slightly tweaked the nose of the ski - moving the wider point back so it has become even easier to initiate the turn and now, according to one of our testers "this ski just feels even more awesome on everything".
The snappy race-ski style construction means you can throw some serious shapes on the piste while it maintains float and manoeuvrability off piste.
The balance between power, stability and responsiveness will keep advanced and expert ladies more than happy but it's also an excellent choice for higher level intermediates that want to take their skiing to the next level. This ski is solid without being intimidating and remains top of our tester's list for 2016.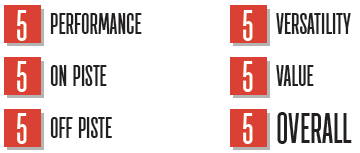 Scott Cascade 110 | £450
Touring » Expert » Men » Bindings incl. - no
If you're a backcountry freeride skier and want a lightweight, powerful, agile and responsive ski that's pure fun to ride, then the Cascade 110 is it.
Scott have taken their successful Punisher model and re-designed it as a lighter weight touring ski. Light and strong with twin rocker and full side wall construction, you have a serious ski for going up and down the very biggest mountains.
A 95mm version might suit more traditional ski tourers, but the 110 is light enough for the uphill and is fun, fast and powerful downhill. Does it feel like a touring ski? No – that's why it's so good.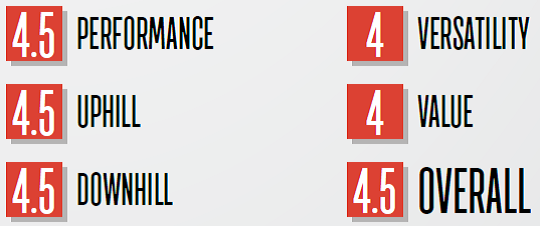 More in-depth reviews of all the best skis for the 2015/16 season