Ski and snowboard gear can be expensive, with technical jackets designed for freeriding in harsh conditions costing upwards of £600, but when you start out in snowsports you only really need gear at reasonable prices that will keep you warm on the slopes. Decathlon provide a large range of affordable gear to get you fully kitted up without breaking the bank.
Kids gear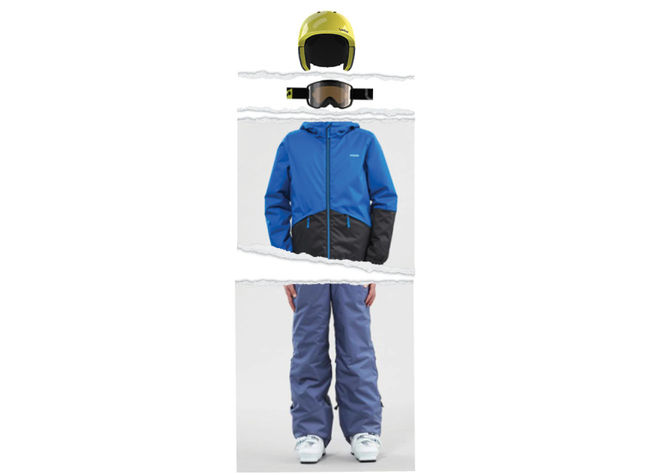 A warm, waterproof child's ski jacket with a hood.
Ski pants with adjustable waist and legs for growing kids.
Warm, waterproof ski gloves for occasional skiers. Mittens are also available for £9.99.
Stretchy-fit women's base layer. The 3D structure traps air in.
Wed'ze all-weather anti-fog, UV-repellent ski goggles.
Sturdy Wed'ze children's ski helmet with inner ski hat.
Adult gear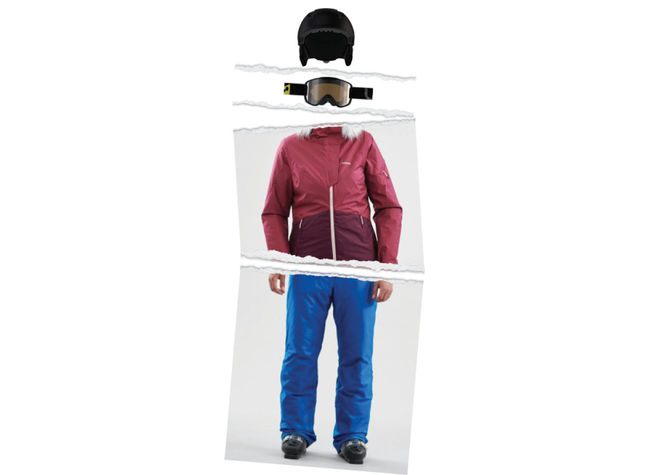 Waterproof, warm, breathable, Wed'ze women's ski jacket.
Adjustable ski pants with removable shoulder straps.
Wed'ze all-weather, anti-fog, UV-repellent ski goggles.
A comfortable helmet is a beginner skier's essential.
Other essentials for your first trip
Don't forget these extras - it's the little things that can make all the difference to your holiday in the mountains.
Longer exposure at high altitude boosts the need for a high factor sunscreen, especially on noses.
Protect your lips from sun, cold and wind with a Factor 50 moisturising lip balm from Aptonia.
Glare can be a problem, so it's important to have sunglasses with good UV protection.
Medium thickness ski socks with 50% wool in the sole for extra warmth, and fine uppers for comfort.
About decathlon
Founded in 1976, Decathlon is a French sporting goods retailer. With more than 1,500 stores in 49 countries, it is the largest sporting goods retailer in the world, and all its snowsports-specific Wed'ze products are conceived, designed and developed in the Mont Blanc Valley in the French Alps. They are then tested under the same conditions you'll be using them in on your first ski holiday, so you know your snow gear is ready to keep you warm and dry in the mountains.