Snow Magazine snow reports in association with...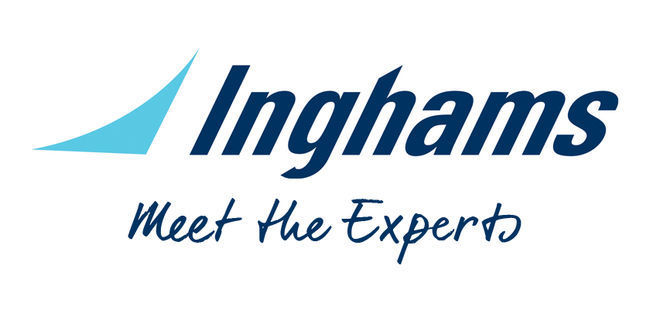 For the first weekend of 2019, the snow story for Europe's ski resorts is one of feast or famine. While the Pyrenees and most of the French, Swiss and Italian Alps bake in bright sunshine and wonder where their next flake is coming from, over in Austria they are wallowing in the most powder they've seen in years.
Huge amounts have fallen across most Austrian ski resorts in recent days, with plenty more in the forecast as the high pressure sitting over the UK has meant northern airflow colliding with warmer air in the East of Europe to create a perfect storm for the Eastern Alps.
Even low-lying resorts such as Kitzbühel, Saalbach, Söll and Zell-am-See, which have often been heavily reliant on artificial snow have more than enough real snow to ensure a great season.
The snow belt stretches as far as the eastern Swiss Alps, where Andermatt tops the European snow depth charts with 450cm, followed by St Anton and Solden in Austria with 330cm. Serre Chevalier has the deepest snow in France with 'a mere' 194cm on its upper slopes. And with current forecast models suggesting that's the likely pattern at least till around Tuesday, when the western regions will at last see more snow, it seems the beast in the east is best for now!
France snow report
Skiing conditions in most French resorts are best described as hard-packed, but many slopes are becoming worn and icy as the Christmas and New Year crowds take their toll on the slopes. There is a hint of better to come, however, with light to moderate snow bringing at least 10-15cm top-ups from Tuesday to resorts such as Alpe d'Huez (60/120cm), Les Arcs (70/160cm) and Meribel (70/160cm)
Temperatures are set to plummet, too, so by Wednesday expect -20C even by day on the upper reaches of, say, Tignes (88/182cm) and Val Thorens (91/143cm).
A few rumbles of thunder may be mixed in with the snow across the Portes du Soleil where a sunny Avoriaz (10/120cm) will be glad to see its first snow since Christmas Eve, while Chamonix (10/140cm) will also see fresh snowfall right down in the valley from Tuesday.
Austria snow report
Where do we start? Up to another half-metre at least is expected to fall in Austria over the weekend, though it may tail off a bit into next week. But the work has been done, and with so much fresh powder, resorts in the Ski Welt, Ski Circus and Ski Amade are looking fantastic now, while further west the Arlberg resorts such as St Anton and Lech are also enjoying wonderful new year conditions.
Austrian skiers may have faced a lot of white-out conditions higher up, but with so many resorts having extensive pistes below the treeline, such as Saalbach or Kitzbühel, there is plenty of sheltered skiing to be enjoyed.
Here are some typical depths and predicted snowfalls: Mayrhofen (10/100cm), 37cm; Kitzbühel (45/79cm), 55cm; Soll (25/90cm), 43cm; Saalbach-Hinterglemm (60/100cm), 64cm; Lech (110/170cm), 49cm; Kaprun (5/255cm), 38cm; and Zell am Zee (20/164cm, 52cm.
Schladming (50/110cm) is set to be sunny this weekend, but will see just under 20cm of fresh snow on Tuesday and Wednesday.
Italy snow report
With the airflow still coming from the north, all the snow is falling on the northern side of the mountains, meaning Italy is seriously missing out. But as for much of France, that could be set to change from around Tuesday.
Although the snow cannons are working hard, it's still wall to wall sunshine into next week. Winter just hasn't really got going yet. Alta Badia has just 10/15cm while Arabba (28/111cm) is hoping forecasts of cloudier skies come midweek might herald a change.
It's a little better up around the Swiss border where Cervinia (95/140cm) is expecting light snow and around 8-10cm by midweek, while Courmayeur (30/70cm) is expecting the snow to return from Tuesday with double-digit falls into midweek.
Switzerland snow report
The happiest resorts in Switzerland are those near the Austrian border, such as Klosters (53/161cm) which has been blessed with the same powder falls, and is looking at another 20cm this weekend. Arosa/Lenzerheide (100/140cm) saw 30cm on Wednesday and is reporting powder conditions, with another 20cm expected.
Andermatt (30/450cm) is forecast another 40cm over the next five days, and its four and a half metre depth on the upper slopes is the highest European total to date.
Engelberg (10/275cm) has about 25cm on Wednesday and after a quieter weekend is expecting another 20cm on Tuesday/Wednesday.
The hard-packed slopes of Grindelwald (10/50cm) and Wengen (10/50cm) will be doing their snow dance and hoping the forecasts of new snow from Tuesday are borne out. Currently the Jungfrau resorts have about 20cm predicted
Verbier (15/165cm), which began the season so well, has hard lower slopes and hard-packed uppers and will certainly welcome the shift west next week when it can expect around 15cm over Tuesday/Wednesday.
Pyrenees snow report
Sunshine all the way in Andorra with Grandvalira (0/45cm) relying on its upper slopes. Arcalis (25/50cm) has about 70% of its slopes open. These peaks have seen no snowfall since mid-December. Over on the Spanish side Bacqueira Beret (25/55cm) has about 85% of its terrain open, and just a hint of snow in the forecast come Wednesday.
Scandinavia snow report
There's a mix of sun and snow over the coming week in Scandinavia. In Norway, Hemsedal (85/85cm) is reporting packed powder on its upper slopes. It's snowing in Voss (55/55cm) today (Friday), with a little over 10cm forecast for the weekend. In Sweden, Are (49/49cm) is reporting powder off piste, and keeping fingers crossed for more than the forecast 5cm of fresh snow over the next few days.
Canada snow report
Marmot Basin in the Rockies (112/112cm) began the new year with fresh snow, and the dump has continued over the past few days. And though it is set to tail off into next week, Canada's western side is again the place to be for fresh powder.
Whistler (236/236cm) had nearly half a metre yesterday up away from the village and is expecting more than another half-metre over the next few days, with most to come on Wednesday. Kicking Horse (79/163cm) is now 84% open and reporting glorious powder conditions, too, with another 30cm predicted. What's more it's cold.
It's quieter in Sun Peaks (74/142cm), where only around 13cm of fresh snow is forecast, but the resort is 100% open.
US snow report
Already at 60/107cm, and 287 out of 336 trails open. Light snow is forecast over Christmas here.
2019 got off to a sunny start in Jackson Hole (58/137cm) but that's about to change with the snowclouds rolling in. Vail (107/107cm) is 100% open but has only light flurries forecast, while Aspen/Snowmass (66/122cm) has seen no snow for 72 hours but is hoping to top up its packed powder with a few cms over the weekend. Out West, Mammoth in California (89/152cm) has seen no snow since the 27cm but is anticipating a huge dump around the middle of next week, following a few flurries over the weekend. Clear skies in Aleyska (51/208cm), but a suggestion of a return to snowy conditions come Wednesday night.
Scotland snow report
Glencoe and the Lecht each have one run open, but it's a disappointing winter so far in Scotland.
Dreaming of heading out to the mountains? It's not too late to book your trip! Ski with Inghams this January and get some great savings. Why not go for something a bit different and go for a 4* apartment in beautiful Saariselkä, Lapland? From just £239pp for 7-nights, and with flights and transfers included.