Sponsored content
Obertauern's unique claim to fame is as the ski resort where the Beatles filmed the snow scenes in Help! back in 1965. But more importantly for today's skier, this is the ultimate ski-in, ski-out resort. Located in the Salzburg region and sitting amid 100km of slopes at 1,740m, this is Austria's snowiest winter sports destination with 26 cableways and ski lifts spread over 11 entry points, carrying skiers up to a high point of 2,313m, with drop-dead gorgeous views along the way.
As well as being known for its tremendous views and endless kilometres of pistes, ski holidays in Obertauern have plenty to offer beyond the slopes, too, being equally famous for après-ski. The Après-Ski mile features no less than 25 ski lodges lined up just waiting for you stop by.
Where is Obertauern?
Obertauern lies in the heart of central Austria's SalzburgerLand. Getting there is usually via Salzburg Airport, just 90km away, with a transfer time of 75 mins. Eurowings operate flights from many UK airports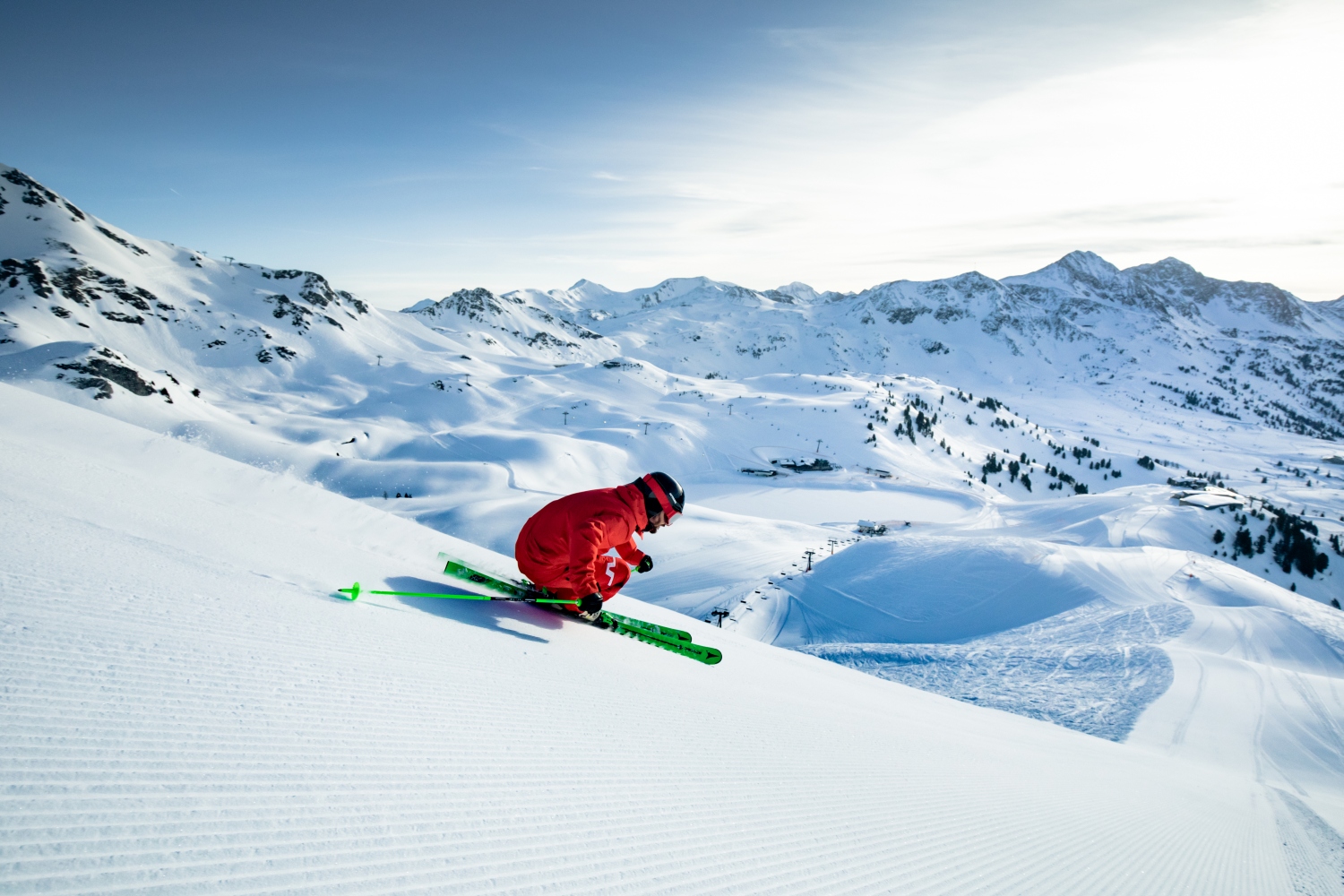 What is the ski terrain like in Obertauern?
Known as the 'snow bowl', Obertauern's terrain is best suited to the all-round intermediate, but the resort is also a very good choice for beginners, with wonderful wide nursery slopes by the village virtually guaranteed snow through the season. As well as the superb pistes providing ample mellow skiing, Obertauern is also a freeride Mecca with some challenging steep trails with cliffs. For added excitement, give snow-kiting a go!
The lift system forms a wonderful colour-coded ski circuit – the Tauern Round, which can be skied in either direction - anti-clockwise (green circuit) for near beginners or clockwise (pink circuit).
There are several ski schools, many of which offer guided ski tours for less experienced winter sports fans. Obertauern's panoramic natural landscape is perfect for ski touring and the resort offers nine ski touring routes to explore - as well as countless winter hiking trails and five very well-prepared cross-country ski routes that cover a total of 70km.
If you are truly dedicated, don't miss the First.Track: Once a month a lift opens exclusively at 7:30am for exceptionally early risers to get into the mountains with a backpack of goodies and brunch included.
Six reasons to ski Obertauern this winter
From its snowsure slopes to its legendary steeps, here are six great reasons why you might want to choose Obertauern for your winter holiday.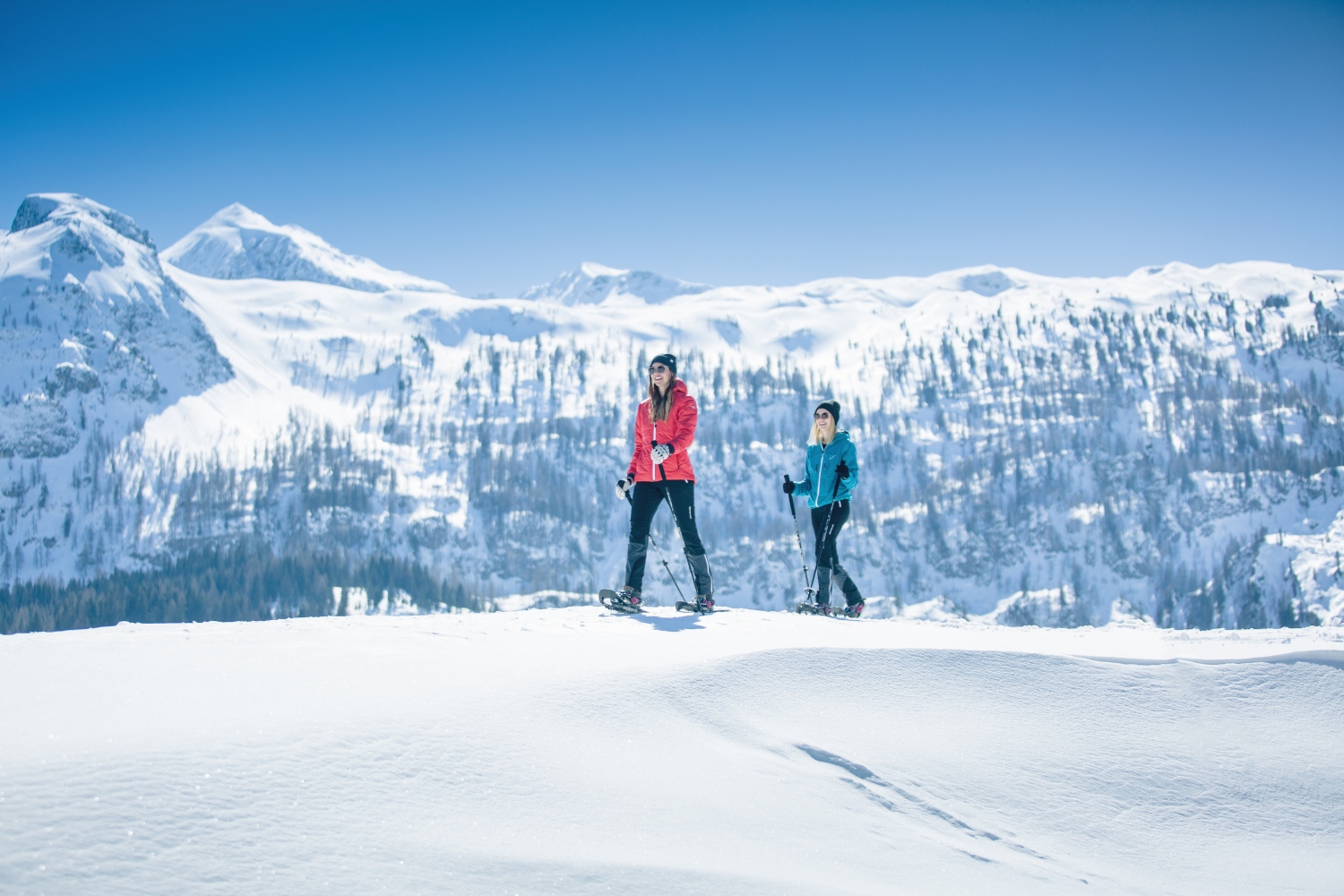 Huge snowfall
Obertauern is one of the most snow-safe ski resorts in the Alps. That means perfect piste conditions for you from the end of November until early May. Its natural snow reliability has even been scientifically proven and state-certified. Günther Aigner, the renowned ski tourism researcher, has found that Obertauern has the greatest snow depths in Austria.
With a mean maximum snow depth of 264cm, Obertauern is by far the highest-ranking ski region. The second-best location has an average snow depth of 197cm – that's 25% less. Aigner's research also shows that, statistically, the snow depths in Obertauern have not changed in 108 years, meaning there's no indication that the snowfall here might decrease over time. And that means that Obertauern's guarantee of snow is not just a marketing claim, it is a scientifically proven fact!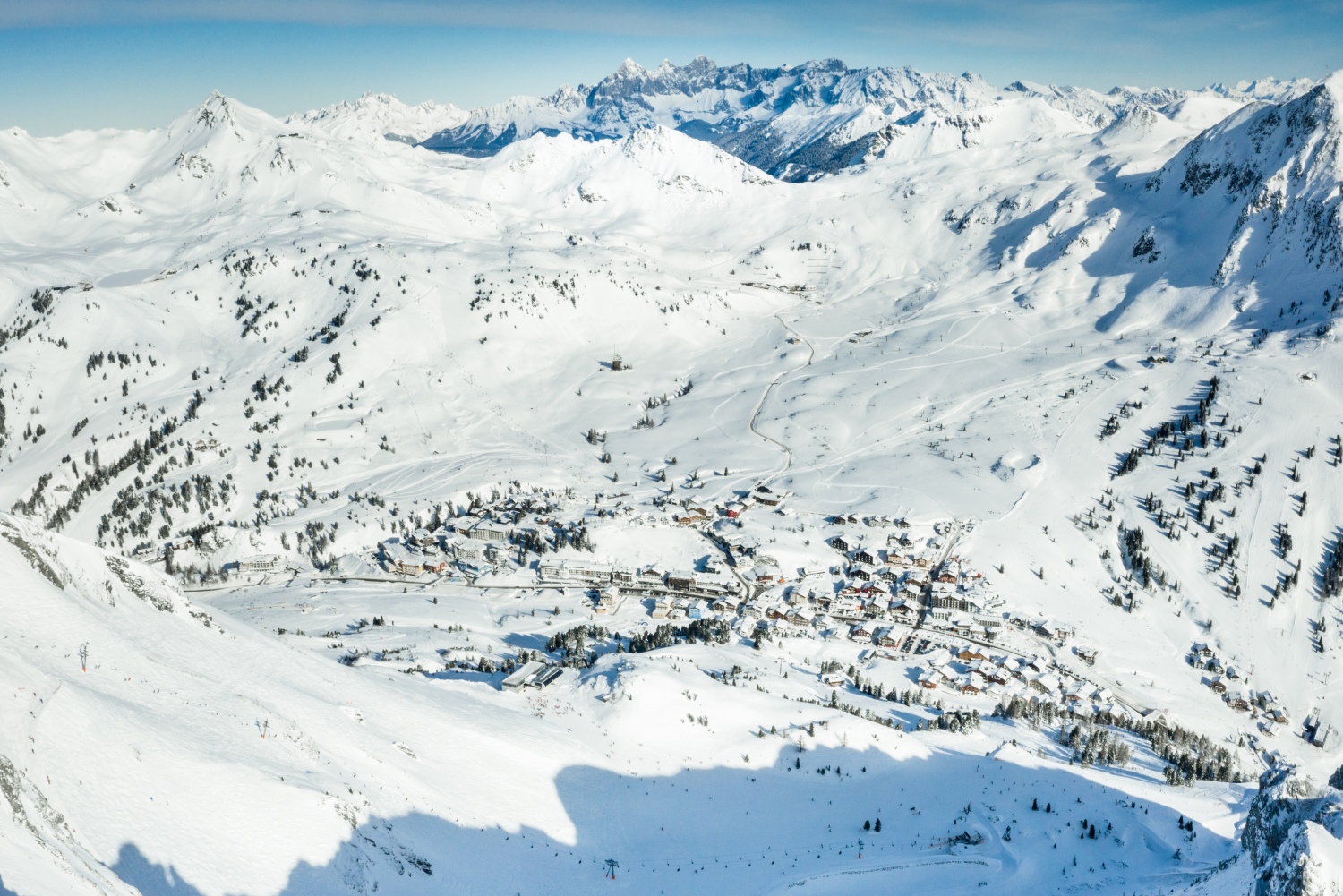 High altitude at 1,740m
At an altitude of 1,740m, Obertauern is the highest located winter sports resort in the state of Salzburg and its snowsure conditions are assured by its high altitude. The highest point of the resort is 2,313m. And though the vertical is fairly modest, the mileage is anything but, with 100km of pistes crossing this snowy expanse. This makes the resort is ideal for intermediates who have mile after mile of perfectly-groomed slopes to enjoy.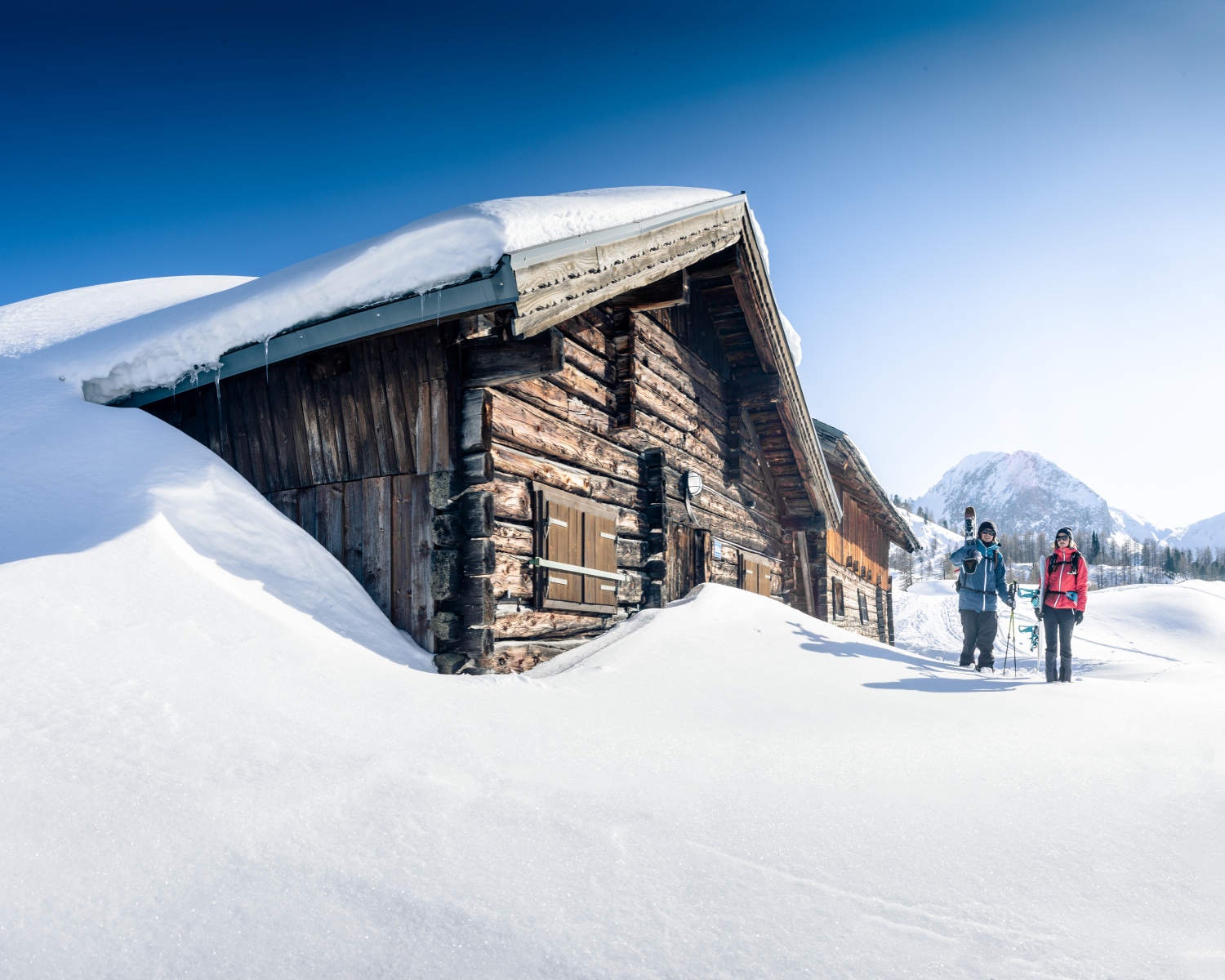 No lift queues
100km of well-prepared pistes await beginners, intermediate skiers and experts. State-of-the-art lift systems take you quickly, safely and comfortably up to even the highest peaks and the 26 lifts offer 11 different ways to enter the ski area. And there is something quite special for early risers in Obertauern – every Wednesday, the Gamsleitenbahn I, the Achenrainbahn and the Zehnerkarbahn are open from 8:30am, enabling you to enjoy the refreshing mountain air in the Salzburger Alps and witness the mountains' awakening.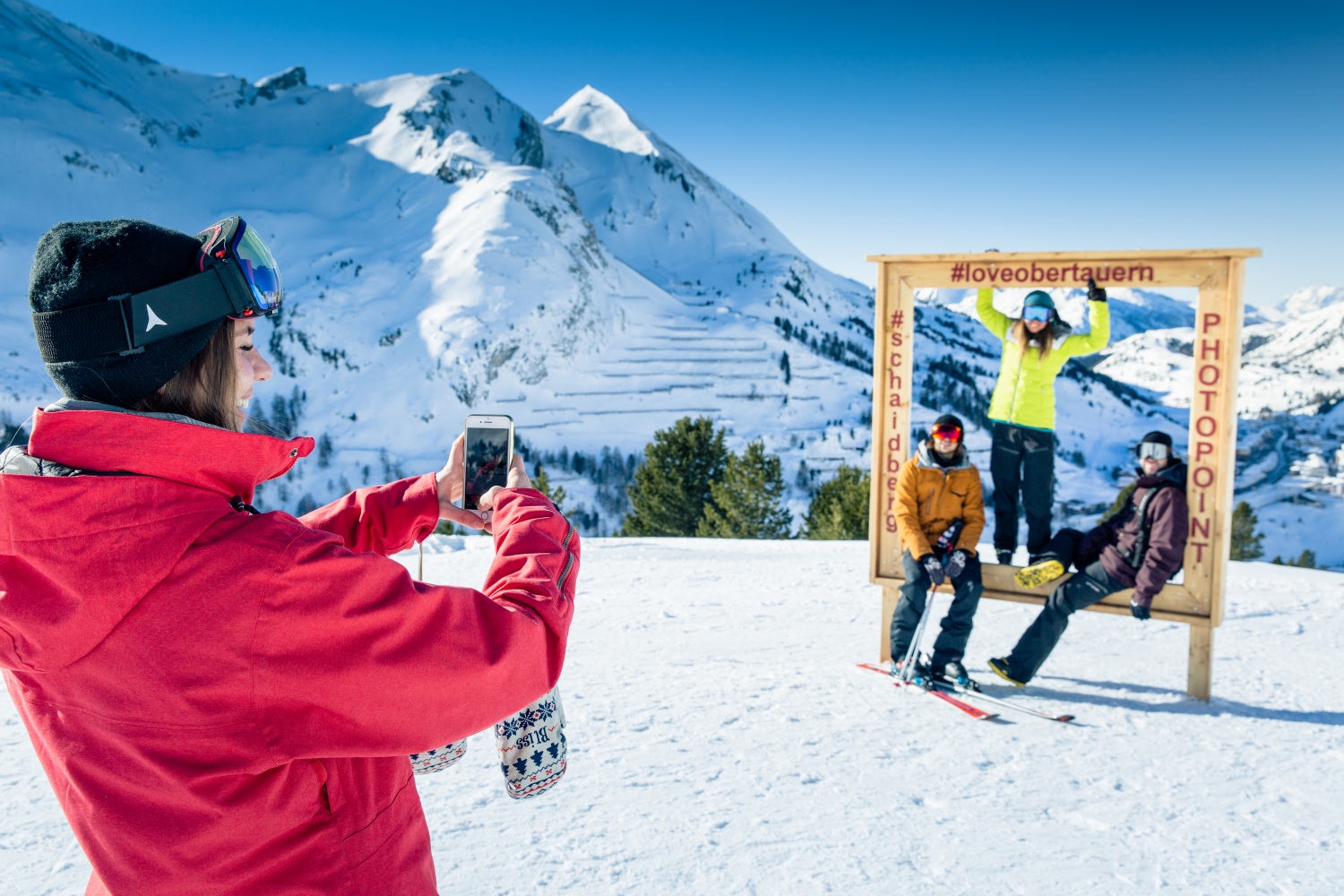 Ski-in ski-out
If you're happiest when you don't have to queue for a crowded ski bus or traipse half a mile to the lifts, clumping along in ski boots and carrying your kids' skis and poles as well as your own, then you'll be looking for ski-in, ski-out convenience. Since 1942, hotels and other resort buildings have grown up along the Tauern Pass road with the result that the majority of accommodation is ski-in, ski-out, making it ultra convenient for skiers and snowboarders to hit the slopes.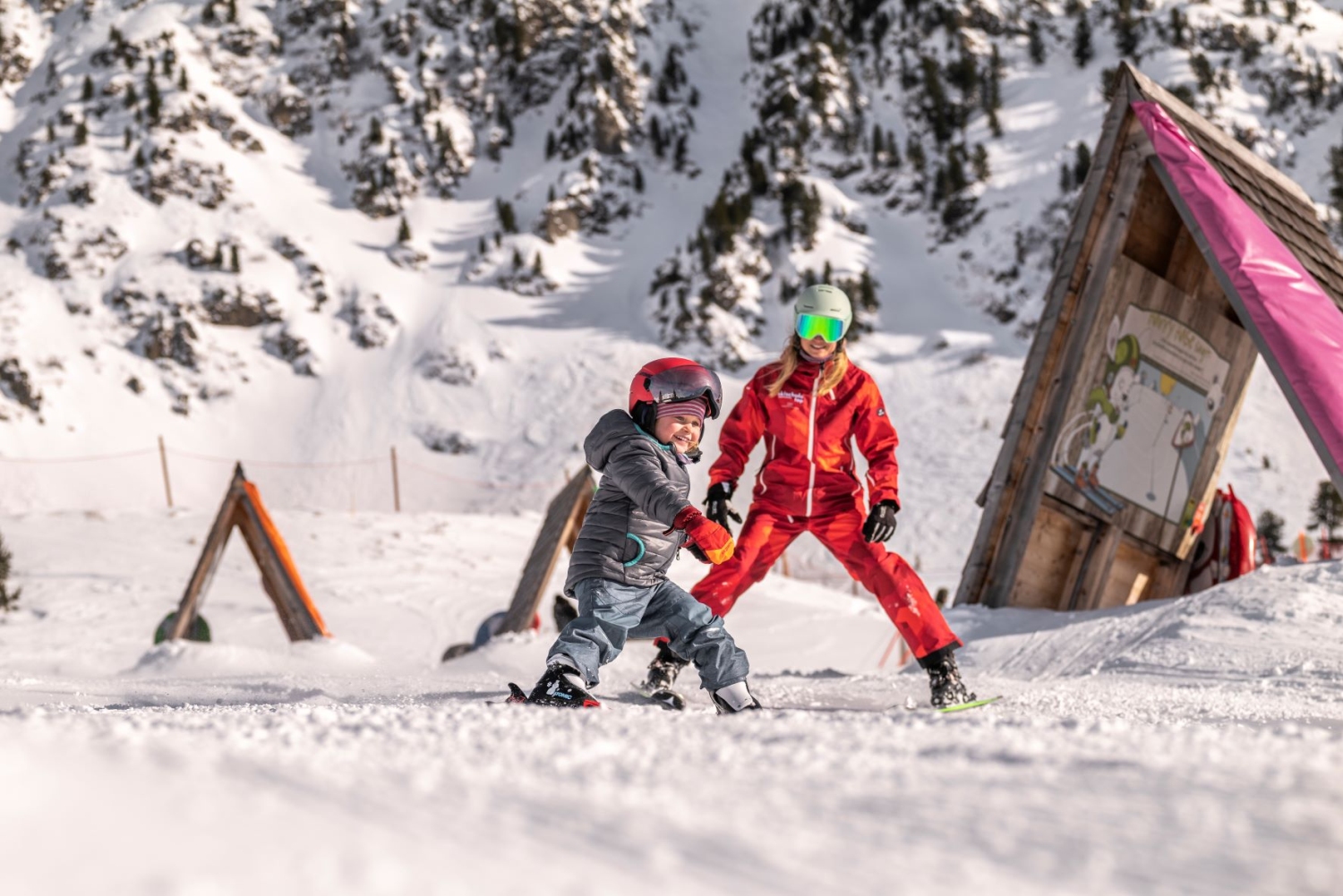 Perfect for families
Even Obertauern's youngest guests are brilliantly catered for. The 'Kindertauernrunde' (the Tauern Round for Kids) is a really cool winter sports experience for kids and teenagers.
Due to various childcare options and many different skiing courses for kids, parents can take a breath and enjoy their time-out - or even join their kids on the Tauern Tour for Kids. Even after a full day of skiing, there are always family events happening somewhere in Obertauern. Families can enjoy the 6.5km of toboggan runs - one run, the Gnadenalm, is 4km away from Obertauern, but a ski-doo toboggan taxi (a motorised snow mobile with 120 horse power) takes you directly up the mountain to begin the run.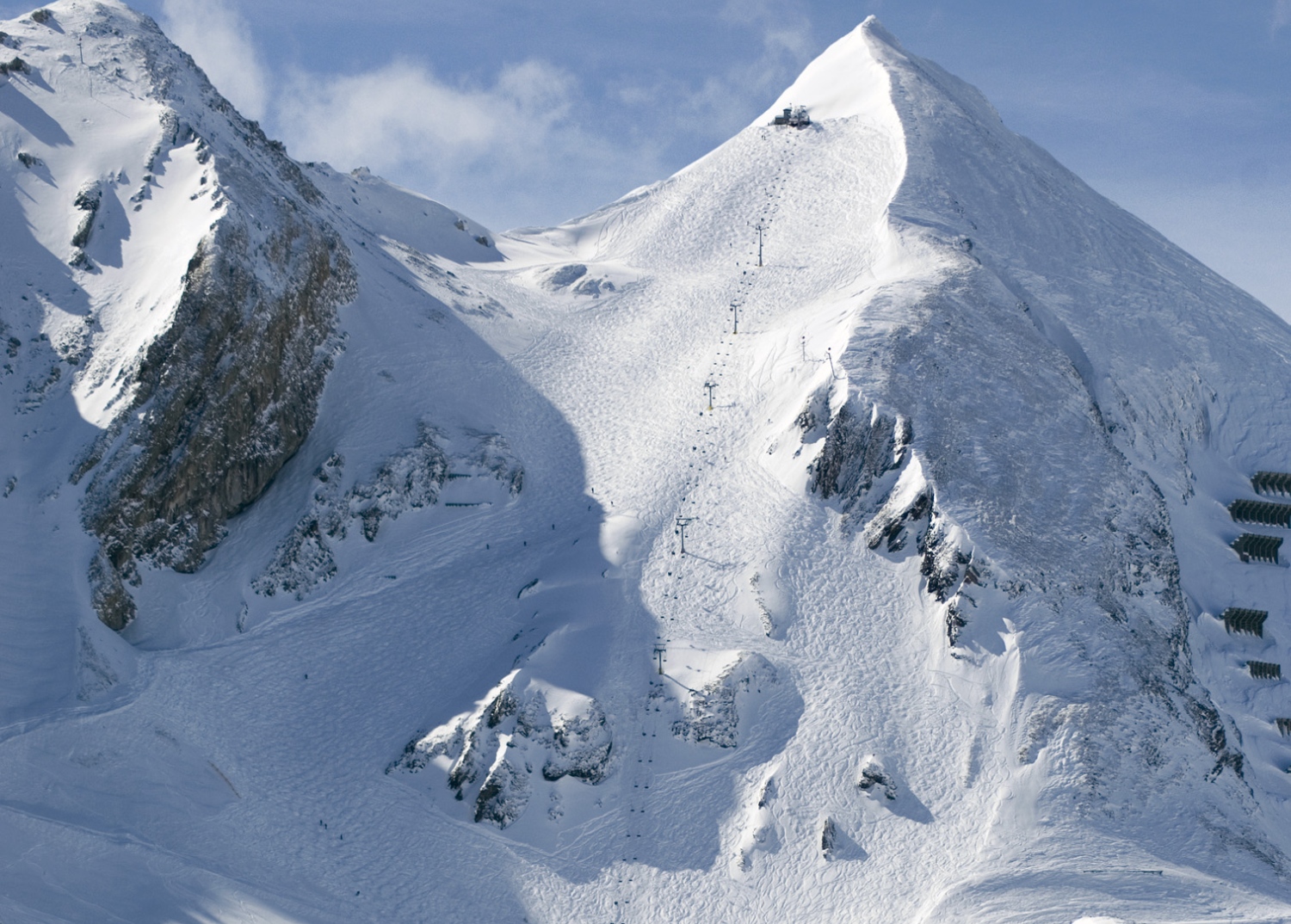 Ski the Gamsleiten 2 - one of the steepest pistes in the Alps
Obertauern has five black pistes, including one of the steepest slopes in the Alps, the Gamsleiten 2, which runs down from the resort's high-point, and is a must for every experienced skier and snowboarder.
The Gamsleiten criterion, Austria's largest treasure hunt, takes place annually in April on the Gamsleiten 2 slope. The limited number of participants is feverishly looking for the hidden treasure chests - one containing the star prize, a new car - but as part of the competition they have to master the Gamsleiten 2 slope on skis or snowboard.
Anyone who really wants a taste of freedom has to go straight to the top, where white summits, fresh slopes and the deep-blue sky provide a wonderful setting for you to enjoy. Freeriding stands for that feeling of freedom, as you zoom past the rocks and trees to your left and right. Powder snow sparkles on the as yet untouched routes.
Obertauern provides this freedom and a feeling of safety as you can always get back to your home base in just a few minutes. Obertauern – pure joy, absolute freedom, maximum comfort. That is why a trip to the top is a must for everyone.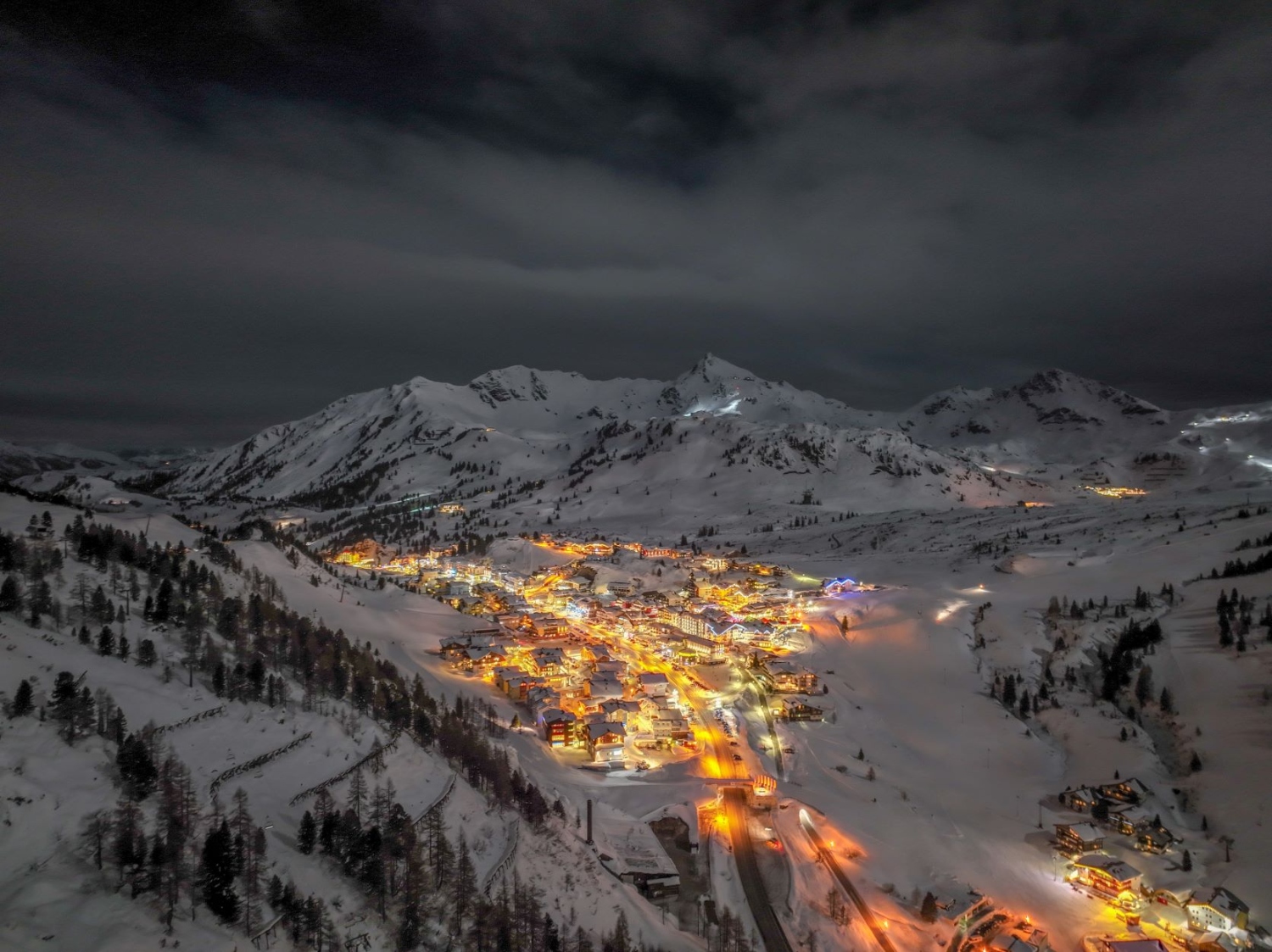 Unmissable events in the 2023-24 season
Put these dates in your 2023/24 diary...
Ski opening… live concert
1st December 2023
Obertauern will be celebrating the ski opening again on Friday, December 1st 2023. Keep an eye on their website to see who will be announced to play!
#SHESKIS
6th April 2024
An event in support of the Pink Ribbon campaign for the Austrian Cancer Aid. It's mostly open to invited guests, but some tickets are also on sale.
Gamsleiten Kriterium
13th April 2024
Austria's biggest treasure hunt in the snow is being staged for the 16th time on the famous Gamsleiten 2 slope. With much razzmatazz, players must master this steep slope while digging in the snow to find treasure chests containing more than 30 prizes, ranging from travel vouchers to a luxurious BMW while digging in the snow.