Sponsored content
Welcome to the Golden age of skiing! The champagne powder capital of British Columbia, Golden and its legendary Kicking Horse Mountain Resort is a paradise for skiers and snowboarders alike. With long downhill runs and the fourth-highest vertical drop in North America, the rugged mountain scenery, draped in always-fresh powder, makes Kicking Horse an exceptional ski resort.
The more adventurous can take a heli-ski or cat-ski trip, hire an experienced guide and head out to Rogers Pass - ski touring capital of the world - or stay in one of over 20 backcountry lodges to experience the thrill of spectacular terrain and the world's best powder.
Visiting Golden
Where is Golden?
Golden, British Columbia is in southeastern BC, Canada, 262 km west of Calgary, Alberta, and 713 km east of Vancouver. It's ringed by six of Canada's most stunning national parks; Yoho, Glacier, Banff, Jasper, Kootenay and Mount Revelstoke, and sits at the junction of two heritage rivers – the Columbia River and the Kicking Horse River.
Getting here
It's a three-hour drive from Calgary International Airport - a spectacular scenic ride through the Canadian Rocky Mountains. The Golden Shuttle - a winter daily shuttle bus service - takes you from Calgary airport to Golden. Once you've arrived in Golden town you can use the Kicking Horse-Golden Connector shuttle service that operates between Kicking Horse Mountain Resort and multiple convenient locations in downtown Golden.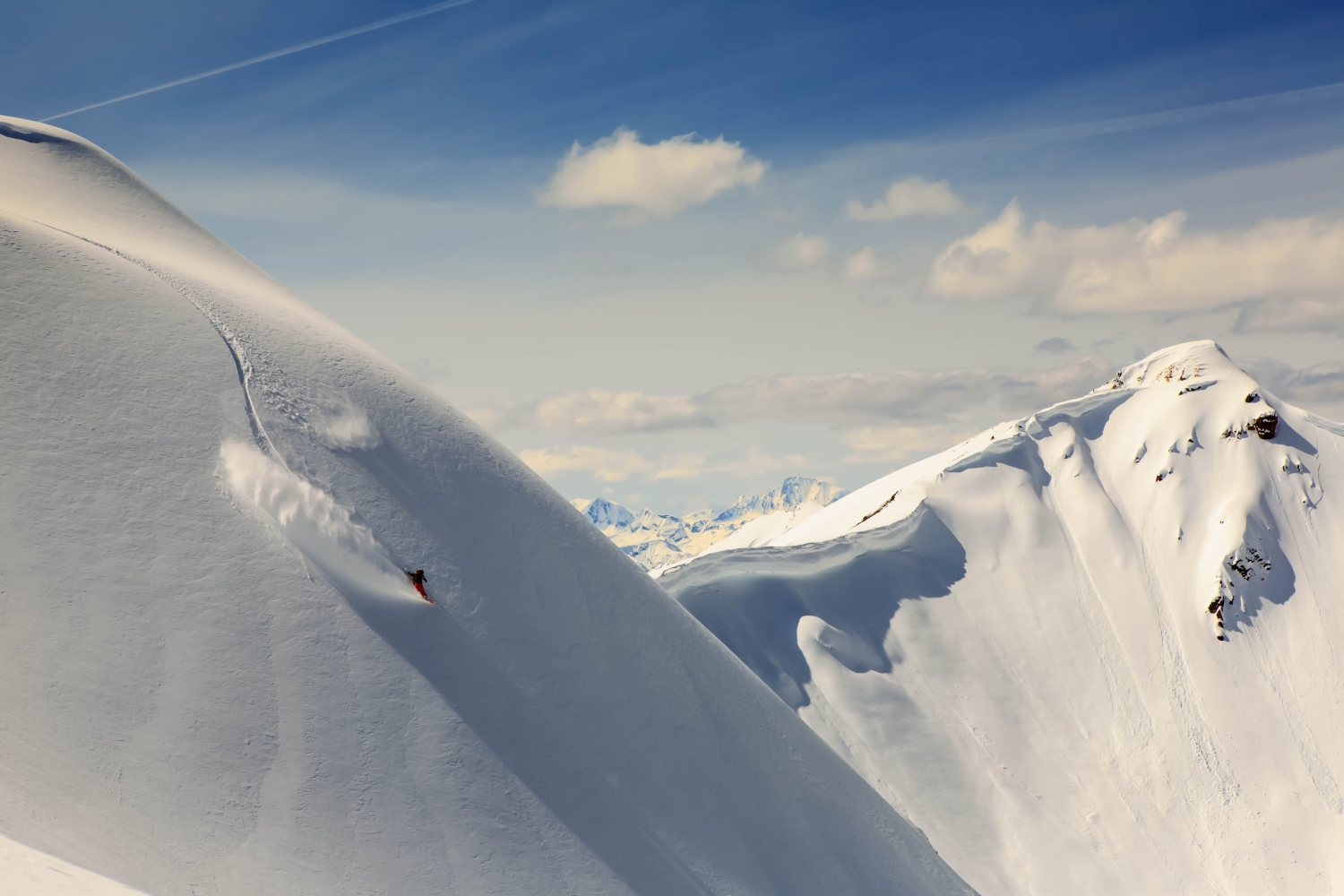 Highlights of the Golden area
Surrounded by the Canadian Rockies, Purcell and Selkirk mountains, Golden offers spectacular ski terrain and dry champagne powder at Kicking Horse Mountain Resort and in the surrounding backcountry.
Add in a whole host of fun activities such as world class cross-country skiing trails, snowshoe trails, fat-biking, ice skating, and tubing, not to mention guided snowmobile tours, and you have everything you need for a winter holiday you won't forget.
Not to mention the great dining options - from locally-owned cafes to breweries and restaurants - unique cultural events, and you'll discover why Golden is more than just a ski hill.
Five reasons to ski Golden this winter:
So where do you start. Well, how about the skiing...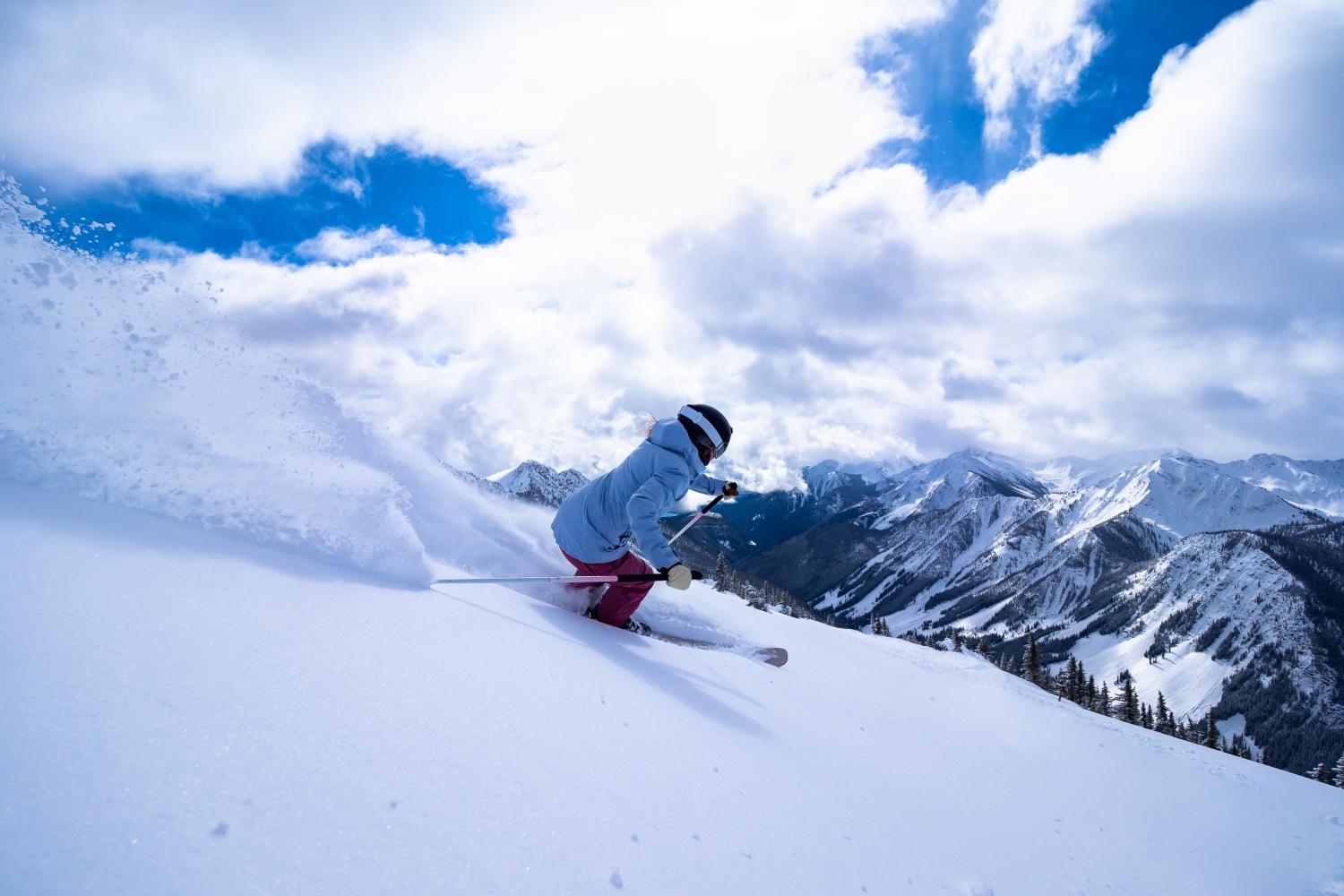 A world-class ski hub
Just 14km from the town of Golden, Kicking Horse Mountain Resort is renowned for its breath-taking views, legendary terrain and some of the best snow on the planet. While at the resort, there are opportunities for all levels of ability. Hire a ski instructor for the day or a mountain guide to help you explore the best of the terrain.
It has a huge 3,486 acres of skiable terrain, including more than 120 runs - Beginner – 20%; Intermediate – 20%; Advanced – 45%; Expert – 15%, with 85+ chutes, four bowls and the fourth-highest vertical drop in North America, of 1,315m. Kicking Horse's top elevation is a towering 2,505m, so get ready for some spectacular panoramic views.
As well as being home to the famous Kicking Horse Mountain Resort, Golden is within easy reach of four other world-class ski resorts, making it the perfect destination for a ski holiday.
Go to tourismgolden.com to find out more about the fantastic skiing in Golden.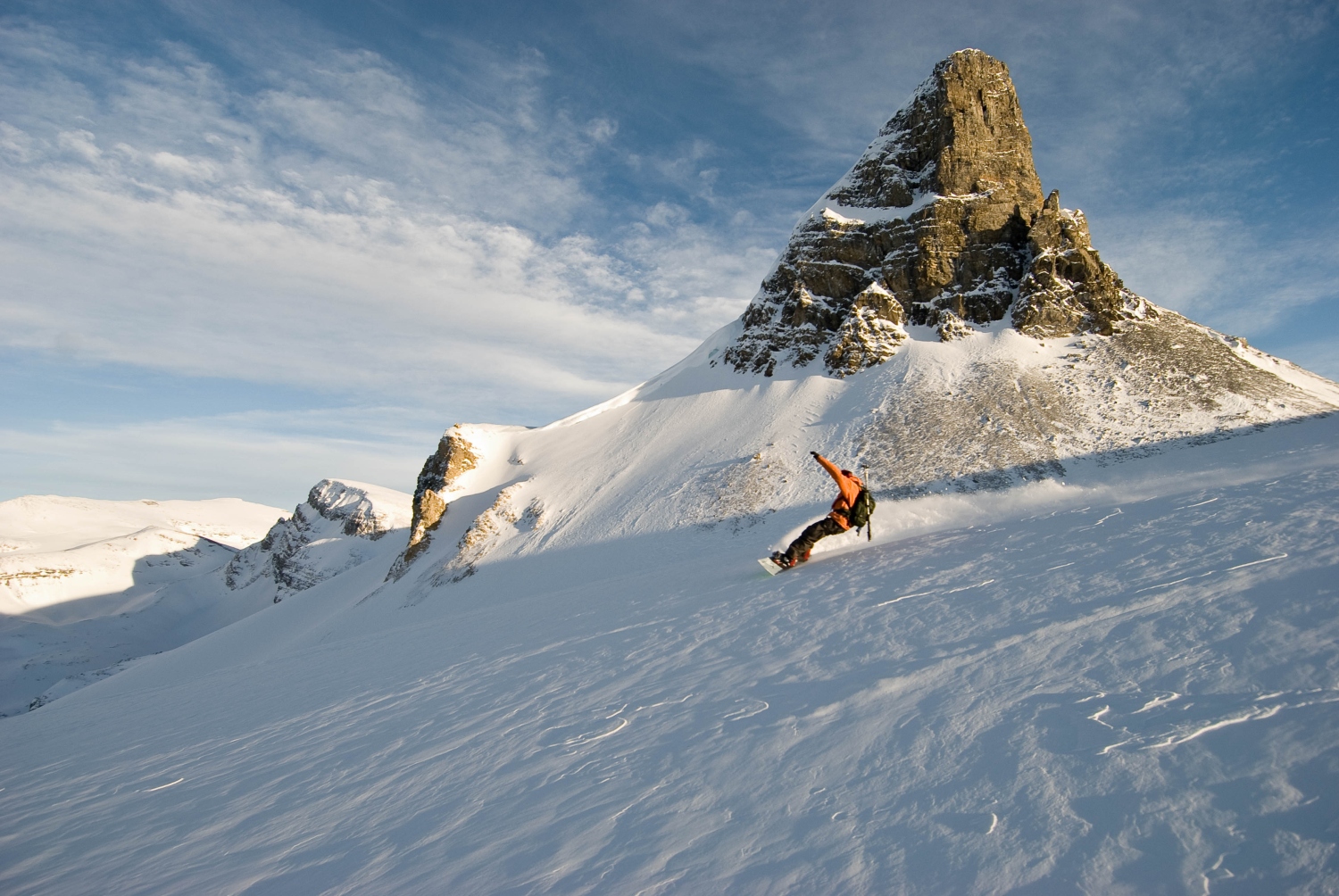 Epic backcountry adventures
If you are looking for vast and varied terrain, huge bowls and spectacular glaciers with pristine snow, then look no further and book your heli or cat ski adventure in Golden, BC this winter.
Golden is the spiritual home of heli-skiing: it was born in the town's backyard in the Bugaboo range of the Purcells, and local hero Rudi Gertsch is a true powder pioneer, having been at the forefront of heli-skiing since he arrived from Switzerland in 1966. With 3 heli-ski operators and 1 cat ski operator you are sure to find the perfect deal for you and your group.
Golden is surrounded by vast expanses of untouched snow and is a paradise for the serious skier. The Dogtooth range of the Purcell mountains is easily accessible from town and offers brilliant ski touring options. Located to the west of Golden are the Selkirk Mountains, home to the legendary Rogers Pass, one of the ski touring capitals of the world, boasting incredible terrain ranging from high-glaciated ascents to fantastic alpine descents with outstanding tree skiing. Head east to the Rocky Mountains and you'll find some long ski runs among some of the highest peaks in the Rockies, all in majestic scenery.
You can also embark on a ski touring adventure in the famous Glacier National Park to the west or Yoho National Park to the east.
Golden is full of adventure off-piste with miles and miles of powder to explore, but it is highly recommended that you hire a certified ACMG guide to show you the ropes if you're heading out into the backcountry. If you are venturing into the backcountry alone, make sure you are prepared by taking any necessary training courses for avalanche safety, and mountain travel. Make sure you are aware of any winter permits required for the areas you are visiting for your own safety. Safety is your responsibility. Be prepared and always respect the environment.
Find more hints and tips on travelling safely and responsibly at tourismgolden.com/travel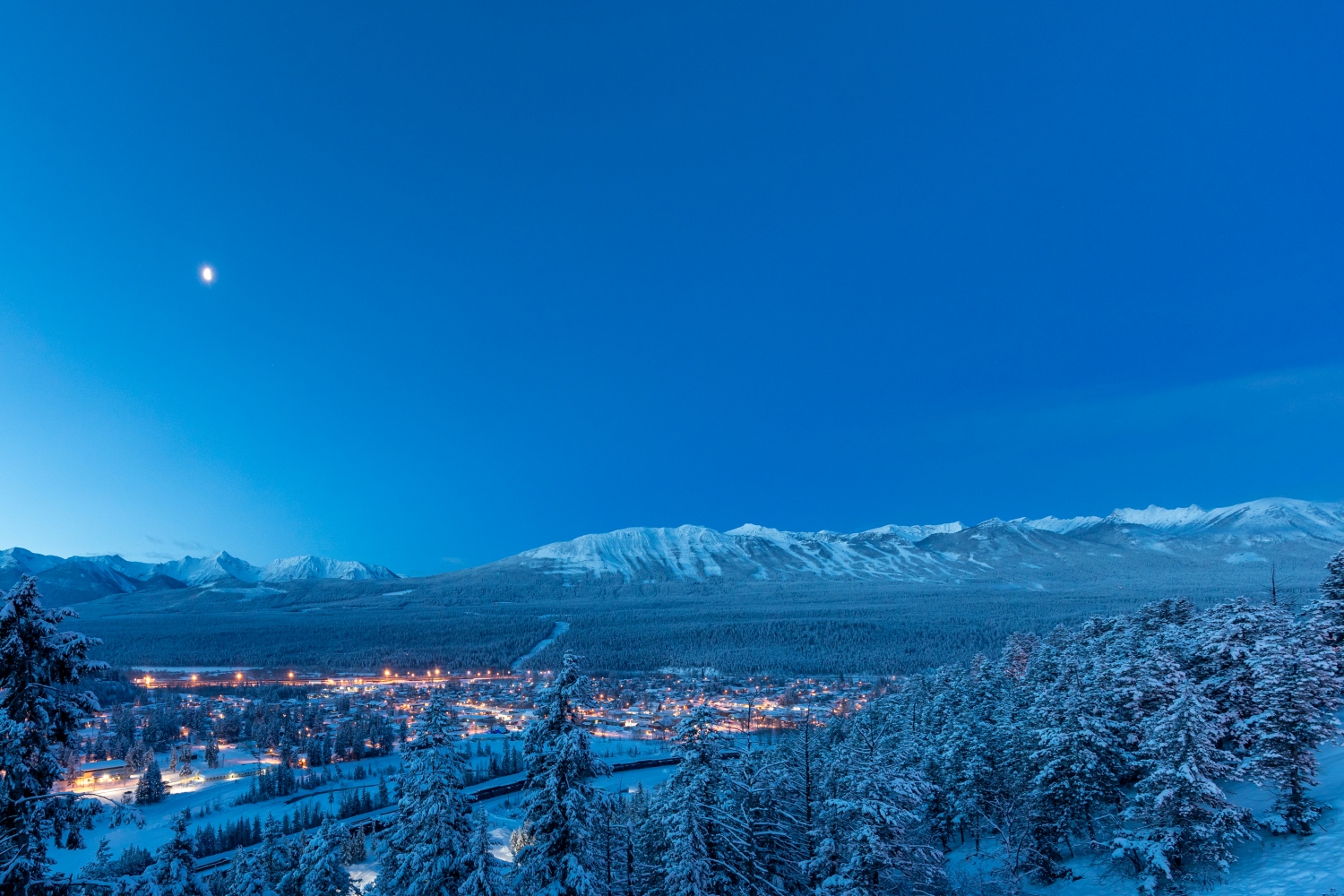 Great places to stay
There's no place like home. But Golden has great places to stay while you play, including great hotels and motels, all with great access to local amenities. Many provide hot tubs, gym facilities and indoor pools to relax in after a great day of winter activities.
If you prefer a holiday cabin in the mountains, the scenic outskirts of Golden offer a wide range to suit any taste - from cosy, rustic cottages and cabins to large, luxurious lodges. You can also rent an on-mountain home at Kicking Horse- a great choice for groups both large and small– with quick access to the lifts, unique, owner-operated b&bs can be found both in town and in the surrounding rural areas, where getting to know the owners is half the joy (a tasty homemade breakfast is the other half).
If you're on a shoestring budget or enjoy the ambience and friendships that come with staying at a hostel, then Golden's got you covered, too. You can rent a small room or a single bed in a dormitory.
Go to tourismgolden.com for more information about the great accommodation on offer in Golden.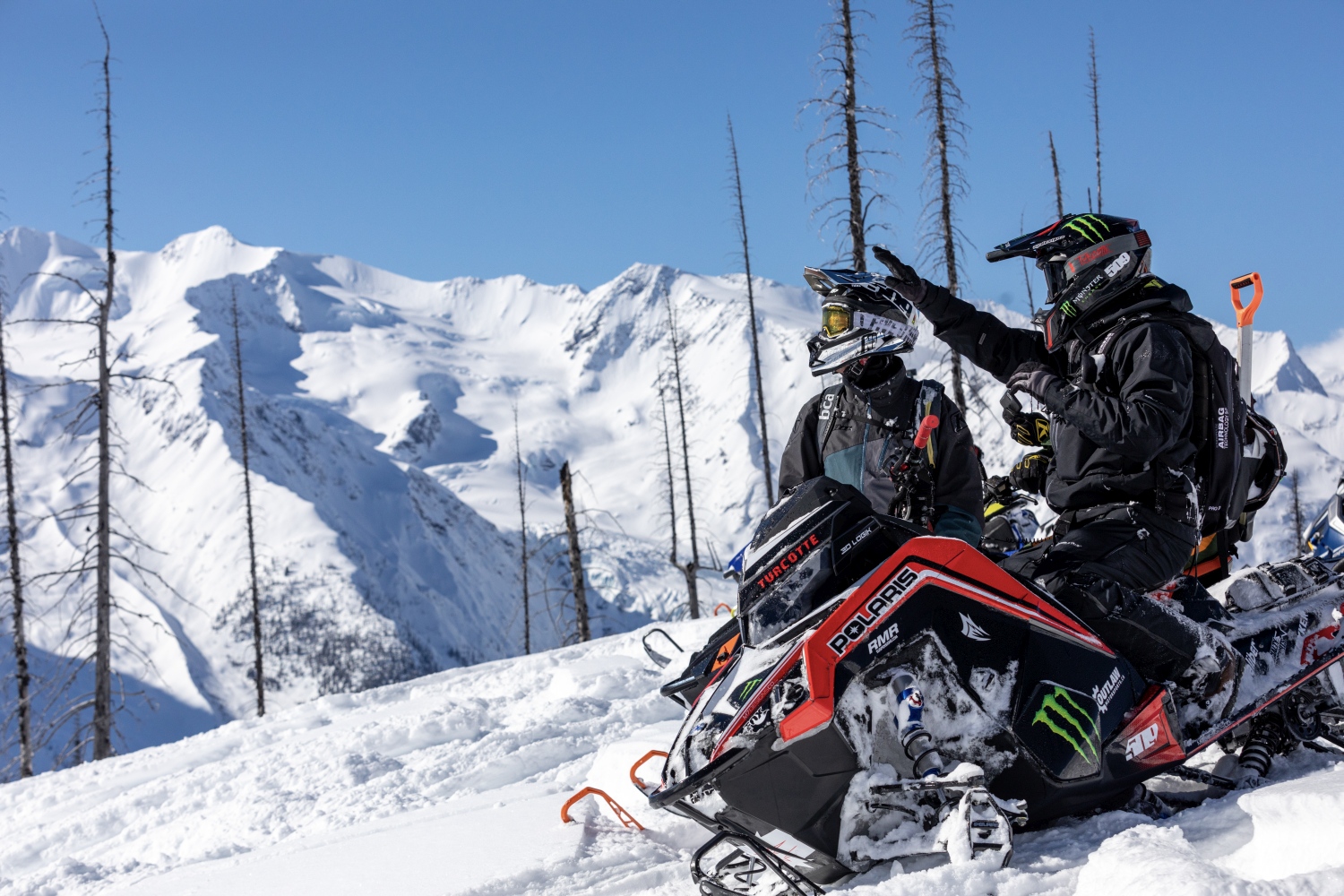 Off the beaten track
If you fancy a change from downhill skiing, Golden offers all kinds of winter adventure.
Snowshoeing
Snowshoeing is a great way to experience the snowy trails. At Kicking Horse you will find a 4km trail network off the Palliser Trail road. Moonraker, Cedar Lake and Yoho National Park also offer natural trails where you'll find that off the beaten track feeling.
Snowmobiling
Golden is a natural choice for many sledders simply because of its beautiful scenery, terrain, light and dry snow conditions and convenient location. Local operators offer a variety of guided snowmobile tours or sled rental services. Golden has plenty of choices for snowmobilers to play with, offering over 240km of groomed trails, four maintained areas and 13 distinct zones.
Families or beginners can zip along established trail routes through forests while advanced sledders will enjoy the steep and remote alpine sledding areas.
Cross-country skiing
Cross-country skiing in Golden offers groomed classic and skate cross country ski trails, and numerous options for creating your own tracks across frozen lakes and through forests. The Dawn Mountain Nordic Centre at Kicking Horse offers over 33 km of groomed skate and classic cross country ski trails, suitable for everyone from beginner to expert.
The Golden Golf Course trail system has a series of maintained trails perfect for beginner and intermediate cross country skiing. Due to their lower elevation they are best skied in the middle of winter season.
Got to tourismgolden.com for more information about off-the-slopes activities in Golden.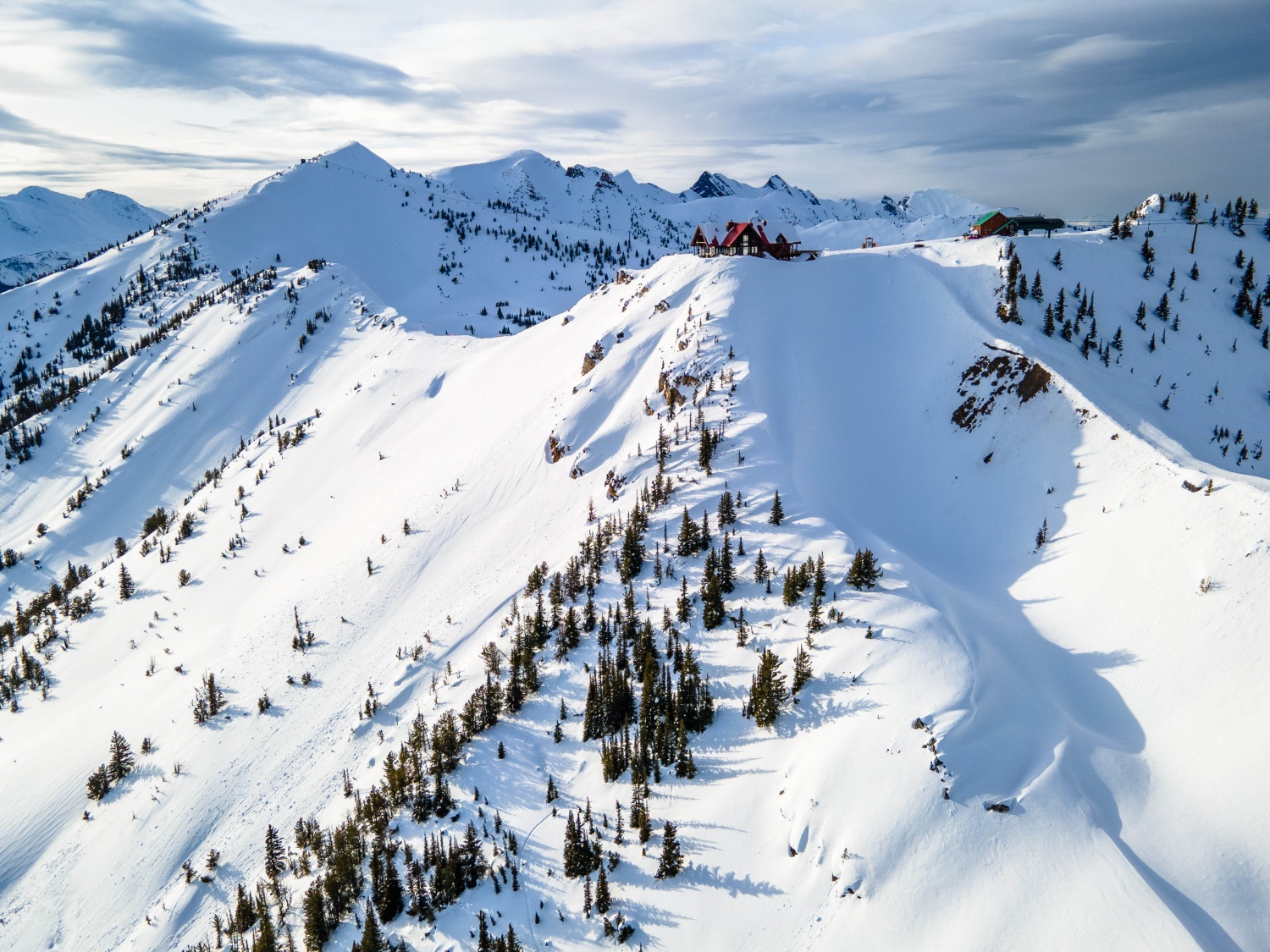 Authentic culture, great events and dining in Golden
Discover a wide variety of restaurants, cafes, bistros and delis in Golden that offer a wide range of culinary delights to suit all tastes and budget. Many feature organic and local ingredients and have amazing views of the Canadian Rockies and Columbia Mountain Ranges. 
At the Eagle's Eye restaurant, at Kicking Horse Mountain Resort, you'll soar in a higher class altogether. Drink in epic panoramic views and enjoy gourmet dishes from Canada's highest restaurant. After the day's adventures you can wind down with the vibrant nightlife in Golden.
Not only is Golden a place of spectacular scenery but it's an authentic mountain town offering a rich history and plenty of cultural experiences, including a vibrant arts and culture scene. Check out the Golden calendar for Live Kicks - performances at the Civic Centre - art exhibits, and featured outdoor events, such as the Snow King Masque Parade. And make a date for the Freeride World Tour, returning to Kicking Horse on the 14th-20th February 2024.
Make the most of your visit to Golden, B.C. by downloading the free destination app. Find accommodations, places to eat and drink, activities, attractions, and events to match your interests and create your very own custom itinerary and trip plan that can be saved, downloaded and shared directly from the app. 
Go to tourismgolden.com/localapp to download the app.