When searching for the best place to book for your next ski trip there are many factors to take into consideration including the ability of people in your group, the time of year, budget and of course the all essential question of what apre is on offer?
So, with all that in mind, we've pulled together our 10 favourite resorts in Europe. Enjoy
1. Best for families
Wengen - Switzerland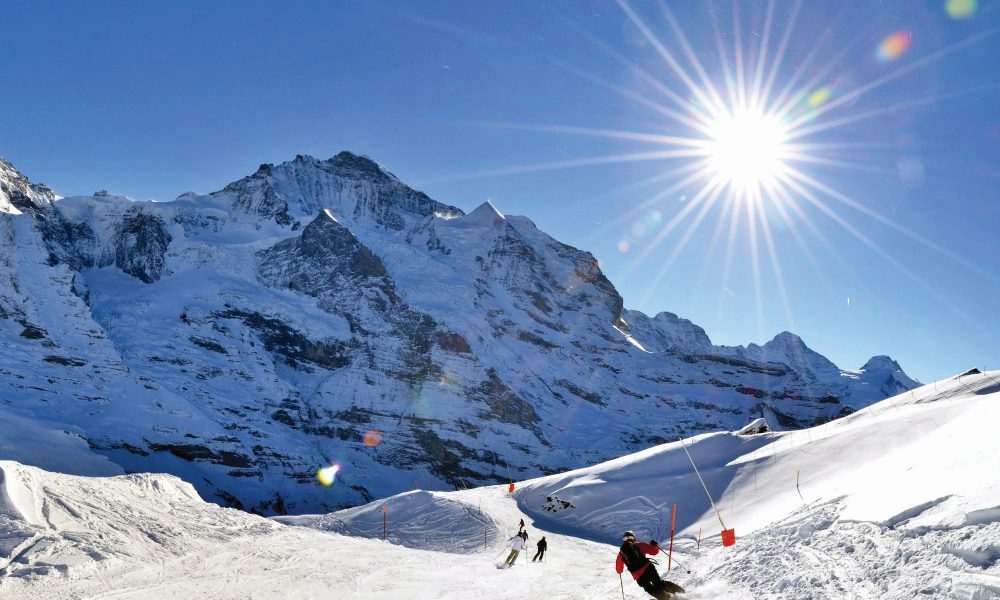 Wengen is a calm, car free haven that is full of traditional Swiss charm. The resort is like a picture-perfect postcard with its awe-inspiring views of the Eiger's north face and wonderfully twee chocolate box chalets.
The pisted slopes are ideal for complete beginners and intermediates and the local ski school has children's classes from age four as well as a non-ski nursery for kids aged 18 months and up. Away from the slopes families will love the area's many cog railways, notably the ride down to the stunningly located Interlaken and the discovery of the carved tunnels that lead to views of the Aletsch Glacier.
2. Best for skiing on a tight budget
Vogel (Bohinj) - Slovenia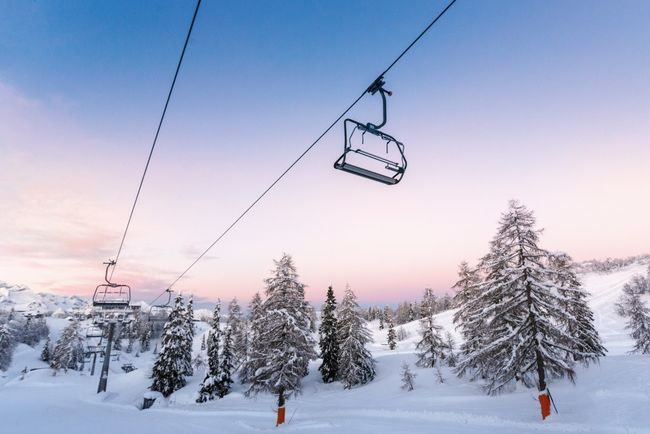 Vogel is within the Triglav national park and a paradise for lovers of skiing, snowboarding, freestyle cross-country skiing, ski touring, free skiing or sledding. The beautiful forested runs in this pretty resort overlook Lake Bohinj and the low costs here make it a winter wonderland. Flights from London start from £20 and hotel rooms are as little as £50 per night. A four-day pass covering three different resorts costs from less than £90 and with the change from this you can have a pint (£1.50) and a hearty bowl of stew (£3) for breakfast, lunch and dinner!
3. Best for a weekend get away
La Clusaz - France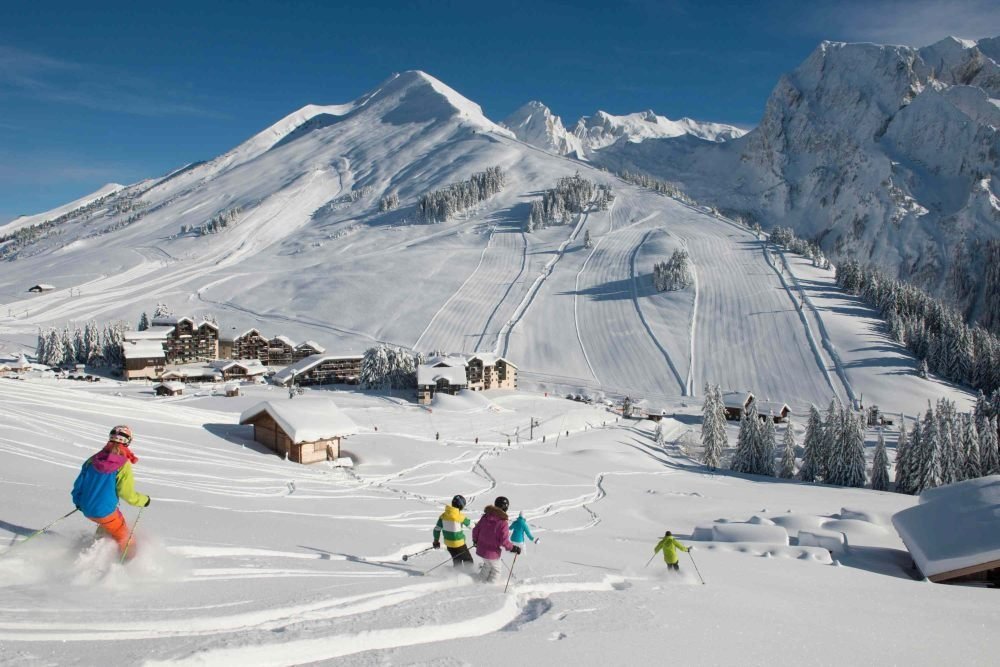 Home to possibly the world's most imaginative freestyle skier, Candide Thovex, La Clusaz is one of France's best kept secrets. A short transfer from Geneva brings you to the wonderful varied pistes of this resort. There is fantastic lift accessed off piste areas and some epic hikes to remote back country runs and some of France's best natural freestyle areas. The 132km of ski slopes can be likened to a big alpine fun park that is a hybrid of laid back style and dynamic and diverse terrain.
4. Best for heli-skiing
Troll Peninsula - Iceland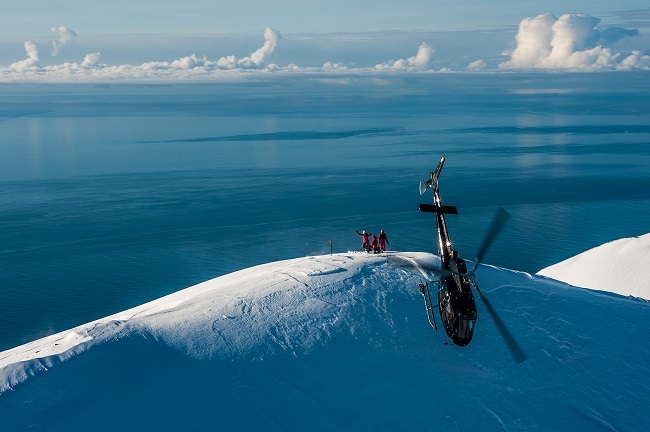 Without a doubt Iceland offers some of the most mind-blowing heliskiing on the planet, and although you have to commit to a multi-day package if you want to ski here, this is a bucket list destination that is worth its weight in snow.
Heli-skiing here is more than just a drop on the mountain. The position of the resort just below the Arctic Circle allows you to ski from the summit to the sea shore where you can bask in the midnight sun or watch the Northern Lights before making the first descent of the day. Almost like skiing in Narnia.
5. Best for apre
St Anton – Austria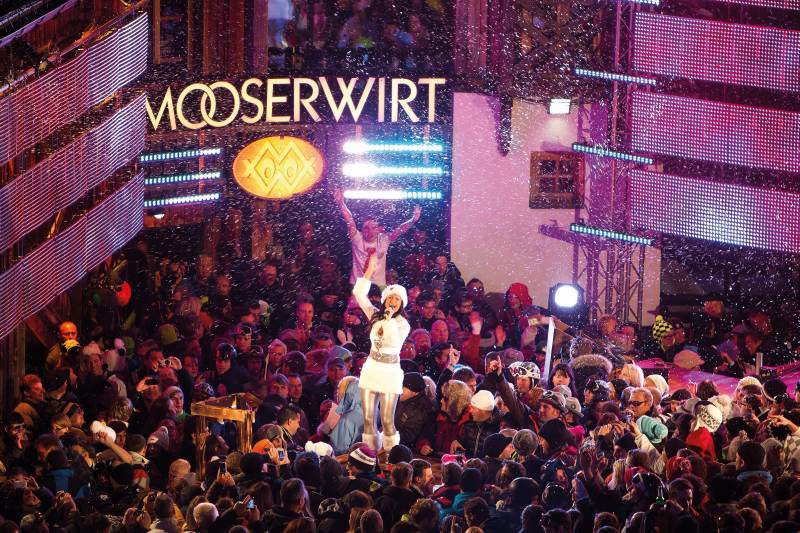 When it comes to partying there is one resort that tops them all, St Anton. Apre here is off the charts. Think dancing in ski boots to oompah bands while chugging some Austrian tipple from a stern served by a lederhosen clad barmaid. The shindig capital of Austria, St Anton has a clever cure for its debaucherous nights in the form of 280km of well-groomed terrain. Nothing clears a muggy head better than the fresh mountain air and there are copious amounts available here. The new Flexenbahn cableway enables skiers to access all areas without the need for a bus, making Alberg the largest contiguous skiing area in Austria.
6. Best for mixed groups

Alpe d'Huez – France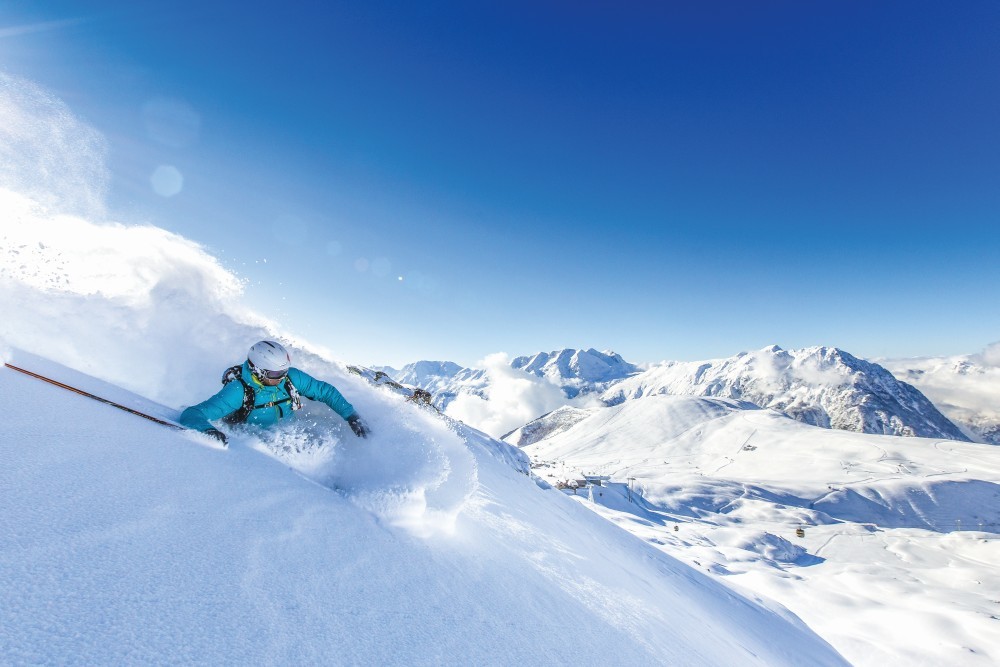 Standing alongside the Alpine big boy resorts, Alpe-d'Huez is the one place that caters for every ski or board ability. Blessed with vibrant blue skies and snow sure conditions it's made up of a large modern resort surrounded by five smaller, prettier villages all linked into the core ski area and each with its own characteristics that makes it perfect for the ski novice through to the back run fiend.
The core Alpe d'Huez sector is packed with mid-altitude cruisers that flow into the motorway-wide gentle superpistes that are designated as beginners' zones. For those seeking a challenge then the epic 16km summit to valley Sarenne run has been billed as the world's longest downhill black.
7. Best for parks
Laax – Switzerland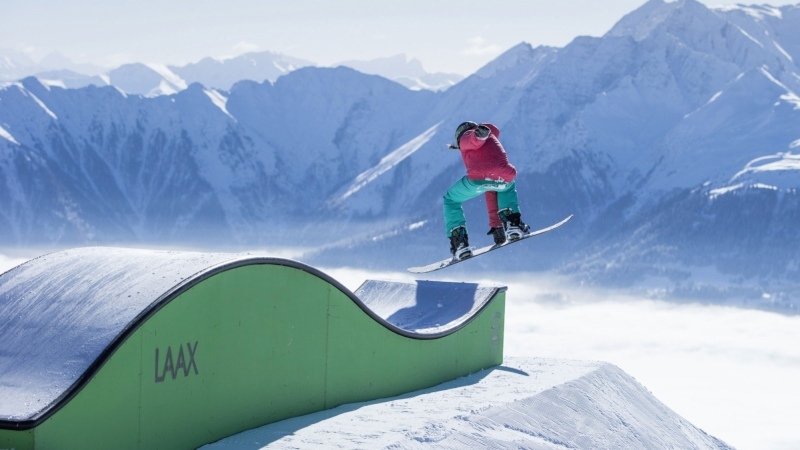 Laax with its five on-slope terrain parks ticks all boxes when it comes to a fun freestyle resort.
There is a 300m long beginner's park perfect for cruising through or for thrill seekers there is Europe's biggest half pipe. The other parks have an epic range of large kickers, rollers and table tops as well as a great mix of rails and boxes. If that is not enough then continue the fun down in resort by heading to the huge indoor 'Freestyle Academy', fitted out with trampolines, big air jumps with soft landings, skate ramps… Even us oldies think it's very cool!
8. Best for long lunches and amazing scenery
Cortina D'Ampezzo – Italy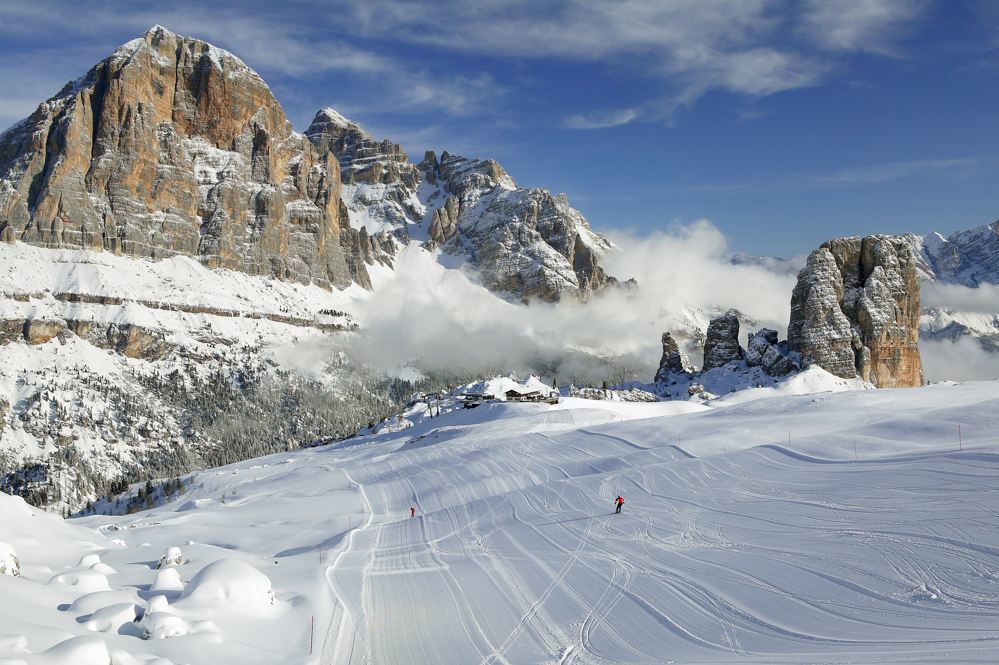 Known as 'The Queen of the Dolomites', Cortina must be among the most beautiful ski resorts on the planet, perfect for taking it easy and enjoying the glorious landscapes to ski in. Cortina is superb for first timers as the skiing here is gentle with the gently-angled runs of the Socrapes area on Pomedes are ideal to take it slowly on and take in your surroundings. Let's be honest Italy is the home of fine food and wine so it is perfectly acceptable to let your skis take second place the charming old town where you can enjoy some apertivo and watch the beautiful world go by.
9. Best for freeriders seeking fresh tracks

Zinal / Grimentz – Switzerland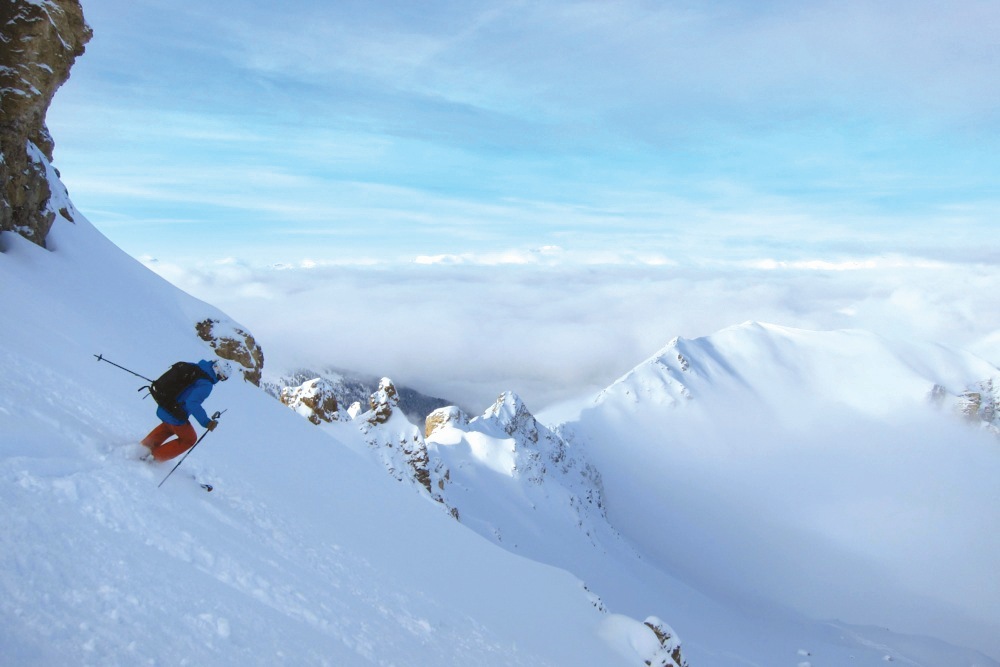 Secretly blessed by being off radar, Zinal and Grimentz are nestled between the busier resorts of Verbier and Zermatt.The mountains here are for the people in the know and with a thirst for fresh pow. Zinal is higher up in the valley and has access to crowd free slopes and lift accessed off piste paradise. The tiny village of Grimentz is perfect for reflecting on the day and planning fresh tracks for the next. It exudes charm with traditional wooden chalets and rustic restaurants at a fraction of the price of the big-name resorts.
10. Best for a late season breaks
Riksgransen, Sweden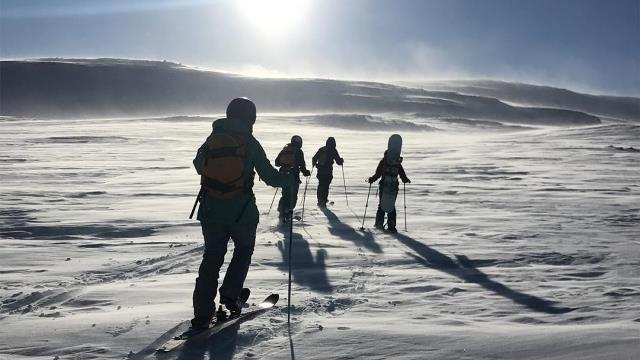 Many miles north of the Arctic Circle, Riksgransen is a small, yet unique, place. Late season - we're talking June you will be skiing at midnight over 200km north of the Arctic Circle and there is a strong chance you will be in shorts as the temperatures are actually warm. Riksgransen's pistes aren't necessarily the longest, but they are varied and the off piste is good too, but it's the ski touring that stands out here as being world class. It really is true wilderness and you're even likely to meet a few reindeer if you leave the resort boundaries.