IF you've ever tried to organise a group ski holiday, you may have wished imaginary ski friends existed. They would like the same resorts as you, have the same budget and be able to take the same time off work.

The reality is that finding suitable ski travel buddies isn't always easy. While everyone loves the idea of hitting the slopes, actually committing to a ski holiday is a different thing. Many a ski holiday idea runs out of steam before it gets to the booking stage.

There's another problem too. It takes a certain kind of person to organise a ski holiday for a group of friends. It is normally an experienced skier who is not only confident that he or she can source the right kind of holiday on behalf of a group, but is also prepared to take care of the admin, which can be a hassle. If you aren't that person or don't know people like that, what do you do?

Although five million people in the UK say that they ski or snowboard, each season only one fifth of that number actually go on a ski holiday. Could it be that many skiers simply lack other skiers to go on holiday with? When I've organised ski holidays for groups of friends myself, usually about half the group say that they wouldn't have made it to the slopes that season if they hadn't been invited to join that particular holiday.

Enter SnowMeetup, a new grassroots organisation that acts as a platform to help skiers meet up and go on ski holidays together. The group has more than 700 members, who each create a profile online, but meetings are arranged in bars and pubs. That way you meet up with a room full of people who all want to go on a ski holiday too.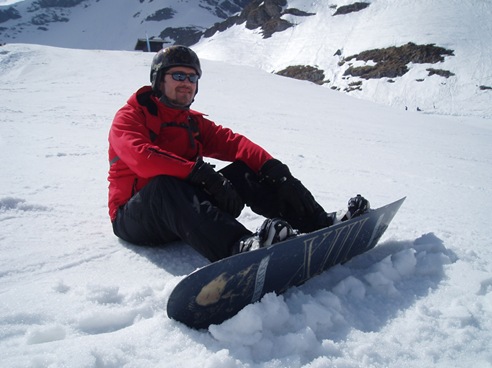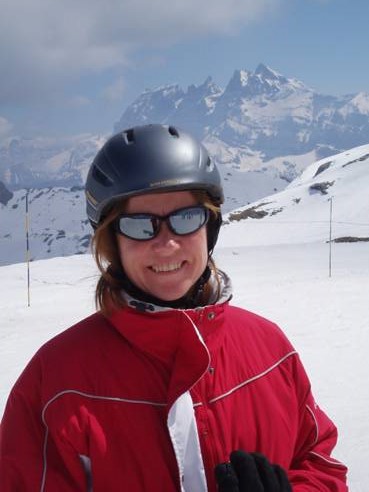 SnowMeetupup founders Alan and Cathy

I turned up for a 'first date' meeting in London Bridge with about 25 skiers there. There was no awkwardness, because everyone was keen to talk skiing. As the evening progressed, you could gradually get a feel for who was after a similar kind of holiday, and whether you'd enjoy spending a week on the slopes with them.

I met several people interested in hitting the Tarentaise in late March, and so the next step was to research a trip. I found a chalet holiday to Tignes with travel by train, which would be a fun way to get there for a bunch of newly-met ski friends. I posted the trip on the SnowMeetup message board, and once we had the required number of in-principle yeses, we each booked our places.

Three weeks later, we were all sipping coffee on the Eurostar Ski Train. Our group was Damien, Jill, Renee, and SnowMeetup founders Alan and Cathy, who decided that the trip was just what they were after too.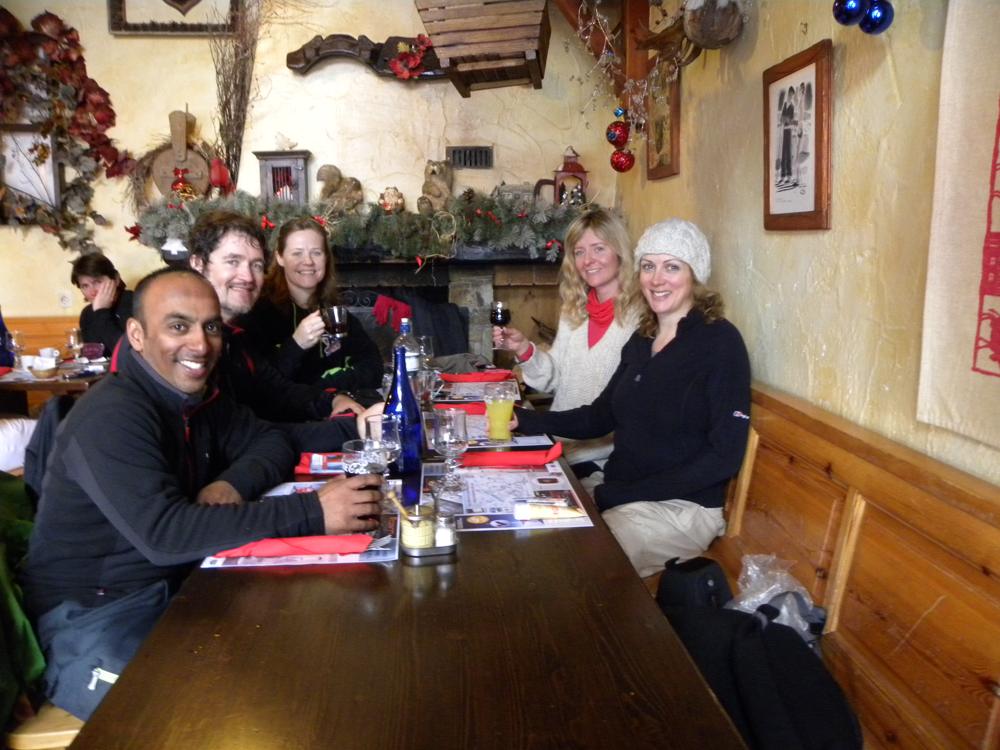 By the time we arrived at Tignes, our party had spent several hours on the train – getting to know each other and playing card and other games. Wheeling our suitcases into the lakeside chalet in the dusk, we felt like a bunch of friends already.

Our group broadly split into more and less adventurous skiers and boarders, but the overlap in ability meant that we could ski together or meet up for lunch and do runs in the afternoon. It worked well, with everyone getting on but nevertheless with a certain respect for boundaries – born of the fact that we actually hardly knew each other.

Tignes is a perfect destination for group holidays, because the Espace Killy ski area, which it shares with neighbouring Val d'Isère, has mile upon mile of intermediate-friendly terrain linked by a modern lift system. The choice of blue runs to carve, and reds to roast is fantastic. We would set off from Tignes le Lac to hit the runs into La Daille, or head from Val Claret over to Tignes les Brevieres, all with great runs to ski together and plenty of options for coffee stops on the way.

There are some good black runs too, such as the twisting face of the 2,827 metre summit of Rocher de Bellevarde and the Sache, which plummets down from L'Aiguille Percée.
The off-piste is plentiful here too, so when it snowed midweek there were some very accessible powder runs to enjoy.

A week later, back on the St Pancras concourse, we hugged warmly. Although we hadn't become a complete unit that would all ski together for life, some of us would definitely be hitting the slopes together again. And as a way of getting us all out there, there's no doubt SnowMeetup worked.


All by myself
FOUR OPTIONS FOR THE SOLO SKIER

If all else fails, or you really do want to go it alone, you can still have a great ski holiday. Here's how:

1. SKI WITH A SKI CLUB LEADER
That's what the Ski Club of Great Britain o¬ffers its 31,000 members as a free service in 30 resorts, including Tignes, Les Arcs, Meribel, and Verbier. You turn up at a designated meeting point from where a Ski Club leader takes you on a day seeking out the quietest runs, avoiding lift queues and eating in well-loved good-value mountain restaurants. Non-members are allowed to try a day for free. Ski Club's member-only Freshtracks Holidays have holidays for solo skiers tailored to skiers of similar levels, with single supplements.
USEFUL CONTACTS: www.skiclub.co.uk or call 020 8410 2000

2. JOIN A COURSE
Ski and snowboard courses are great ways to improve your skills, explore the best terrain in a ski domain and meet people at the same time. One of the best value ways to do this is with Action Outdoors, a company that arranges trips staying at UCPA centres in some of France's top resorts, including Serre Chevalier, Chamonix and La Plagne. Accommodation is in shared rooms and the atmosphere is friendly, with full board, ski or snowboard courses, lift pass and equipment hire for the entire week included.
USEFUL CONTACT: www.action-outdoors.co.uk, 0203 328 5443

3. GO ON A SKI HOLIDAY AIMED AT SINGLE TRAVELLERS
Tour operators like Solos Holidays and Friendship Travel have holidays aimed specifi cally at the solo traveller, often with no single supplements and a dip-in-dip-out vibe where you can mix with other travellers for group skiing or do your own thing. The holidays are to popular resorts in France, Italy, Austria and Switzerland.
USEFUL CONTACTS: www.solosholidays.co.uk, 0844 815 0005; www.friendshiptravel.com, 0871 200 2035

4. BOOK INTO A SINGLES-SPECIFIC CHALET
Chalet holidays are a very social environment, and some companies, such as Cold Fusion, have set themselves up specifically for single travellers to come together and ski and socialise in a relaxed, easygoing environment. They have chalets in Chamonix, Morzine and Les Carroz.
USEFUL CONTACT: www.coldfusionchalets.co.uk, This email address is being protected from spambots. You need JavaScript enabled to view it.

Daniel Elkan travelled with Inghams and stayed for seven nights at the 3.5 star Chalet Chardonnet on a catered basis (breakfast, afternoon, tea, coffee and cakes, 4-course dinner with unlimited wines, tea, and coffee) with prices starting from £694 per person, including return daytime Eurostar from London St Pancras to Bourg St Maurice and resort transfers. Standard premier class is available for an additional £100 per person.
For more information and bookings visit www.inghams.co.uk or contact 01483 791 114.