Hit Interstate 90 out of Spokane, hang a left onto US 95 at Coeur d'Alene, cruise north for 80 miles and step out into the powder of the Selkirk Mountains. It's a long way to travel, but it's worth it, believe me. For here at Schweitzer Mountain Resort it can feel as if you have all 2,900 acres of the place to yourself at times; and since the easily accessed sidecountry of entrancing glades and exciting steeps is served by a superbly efficient lift system it's like having a chairlift into the kind of Rocky Mountain powderfest you see in the finest ski porn.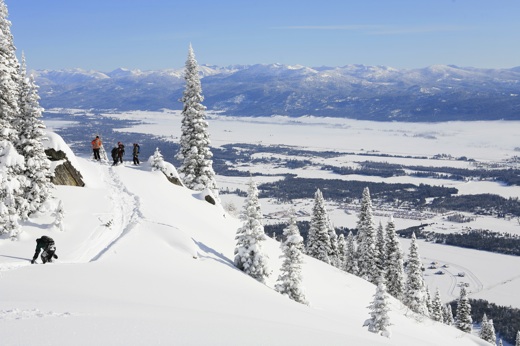 Like all of Idaho's ski resorts Schweitzer is blessed with being located in one of the wildest and least populated states in the USA, with the unspoilt mountain scenery being topped off by the deep, blue waters of Lake Pend Oreille to the south; on its shores you'll find the most righteous town of Sandpoint, all clapboard houses, funky bars and coffee shops and a magnet for anyone who lives for the outdoors. I wanna move there…

Life dictates otherwise however, although it could be worse. As our road trip continues it takes us through Sandpoint and back south down US 95 on a 300-mile-plus drive to the town of McCall and its associated ski hills of Brundage and Tamarack.

The scenery along the way is classic Rocky Mountain road trip – forests, rivers and lakes gazed upon by the whaleback peaks of the Clearwater Mountains to the east, and estimable coffee breaks to be enjoyed at pretty much any refuelling stop.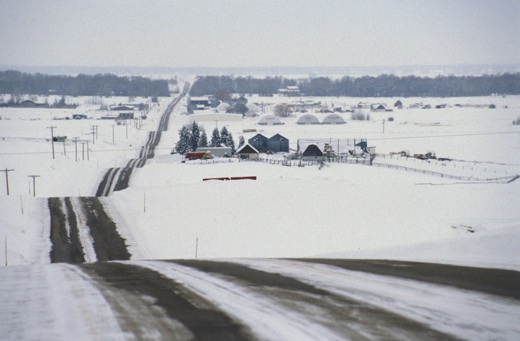 McCall is another place I may move to…located on the frozen shores of Payette Lake it's just as picturesque as Sandpoint, and the gateway to Brundage Mountain, which lays claim to having 'the best snow in Idaho', and 300 inches a year of it too.

As with all American resorts it's tiny compared to the Alps with just 1,500 acres of terrain (although the associated catski operation has access to an additional 19,000 acres) and 1,800-feet of 'vert', but quiet, perfectly groomed pistes and powder choked glades mean there's more than enough to keep a man (or woman) of the road exceedingly cheerful for a day or two.

And that ain't all – just 15-miles south of McCall is Tamarack Resort, which has only been around since 2004/5 – does this make it the newest ski hill in the States? There's more 'vert' here than at Brundage – 2,800 feet to be exact, all squeezed into a modest 900 acres and it shares with Brundage great powder and magnificent views across some wild and evocatively named terrain – the Wallowa Mountains in nearby eastern Oregon, and to the west the Salmon River Mountains and the Frank Church River of No Return Wilderness Area.

When you've finished your day on the hill hit US55 for the two-hour drive south to Boise, Idaho's state capital. Spend a night here – Boise may be the most remote state capital in mainland USA but it's both sophisticated and cosmopolitan with a great range of bars and restaurants.

And it's got Bogus Basin on the outskirts of town, the state's second biggest ski hill and one of the busiest because of the proximity of the city. But that busyness is more of a buzz than an irritant – the skiers I met here were without fail friendly, proud of their local hill and inquisitive about skiing in Europe since so few Americans ever seem to make it to the Alps.

Bogus Basin is a not-for-profit community owned ski hill, which means lift passes (valid from 9am – 9pm cos they have night skiing here) cost a measly $48 a day – that's a for a full 12 hours skiing, and some of Boise's hotels even have deals which include free skiing!

This is a far cry from the final stop of our trip, glitzy Sun Valley, located a few hour's drive east of Boise on the far side of scenic Galena Pass – at over 8,000-ft expect great views and plenty of snow.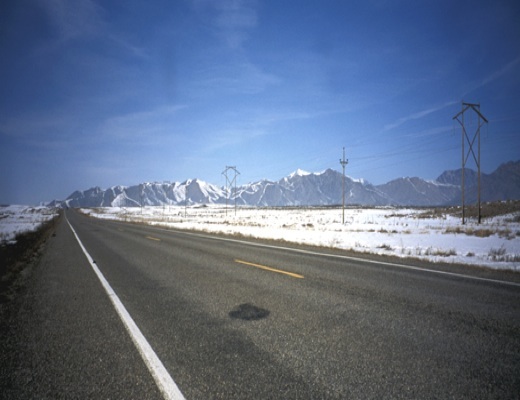 Sun Valley has been the haunt of Hollywood stars since the 1930s (Erroll Flynn, Marilyn Monroe and Clint Eastwood have skied here and I met locals who's next door neighbour is Tom Hanks) and prices reflect this, as do the mountain restaurants – deep pile carpets, marble floors and opulent furnishings – and that's just the toilets.
 
But in return Idaho's biggest ski hill does give you some exciting skiing on 9,150-ft Bald Mountain, with many runs offering a relentlessly steep pitch down the entire 3,400 feet of vertical. It's the nearest you'll find in Idaho to a European ski experience, but that said who comes to Idaho for a European ski experience?

For me it's all about empty slopes, lots of powder and endless blacktop – in other words, the perfect road trip.
SNOW HOW

Getting there:  British Airways (britishairways.com) flies from London Heathrow to Spokane via Seattle. Flights with other carriers will involve a transfer in either Seattle, San Francisco or Minneapolis St. Paul.

You'll need to rent a vehicle with 4WD for winter travel and keep an eye on the weather forecasts, although none of the roads you'll be travelling on are remote so if you do break down/get stuck assistance won't be hard to find.

For general information on skiing and accommodation go to visitidaho.org
or the resorts' own sites.

Schweitzer Mountain schweitzer.com
Brundage brundage.com
Tamarack tamarackidaho.com
Bogus Basin bogusbasin.org
Sun Valley www.sunvalley.com