Looking for the best kit to show off you're bulging wallet without even having to ask your butler to remove it from your sports jacket pocket? Is the only acceptable ski accommodation a superstar chalet complete with champagne cellar and chauffeur driven limos? Then you'll want to check out our guide of what's hot for the slopes of Aspen, St Moritz and beyond.
Price: £1,916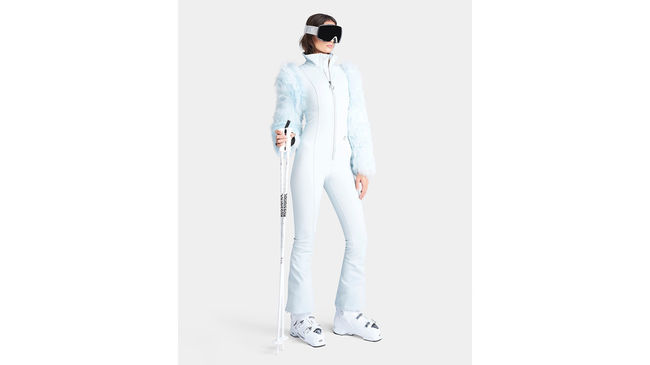 Inspired by the seventies (and, we reckon, by a few too many viewings of The Muppets), Cordova's rainbow ski onesies are the new darlings of the most exclusive hangouts in the Alps. The shearling-sleeved Chamonix onesie has graced as many fashion magazines as ski mags, but it's still functional - that pristine white fabric is water repellent, and breathable enough to let you throw some shapes in the park.
Simini HRTC Nut Wood Skis
Price: £950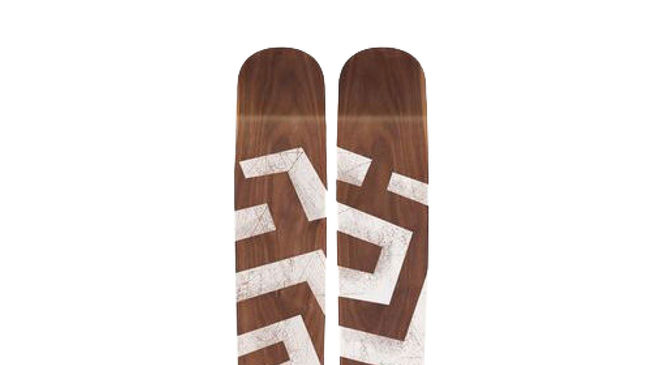 Upgrade your ride to some of the slickest-looking freeriding skis on the planet. These sumptuous skis are extremely easy on the eye but also pack a punch on snow, with a large radius and full rocker construction for smooth riding and gliding. The HRTCs are handmade in Slovakia with African or American nut woods. Fancy.
Fendi snow boots
Price: £650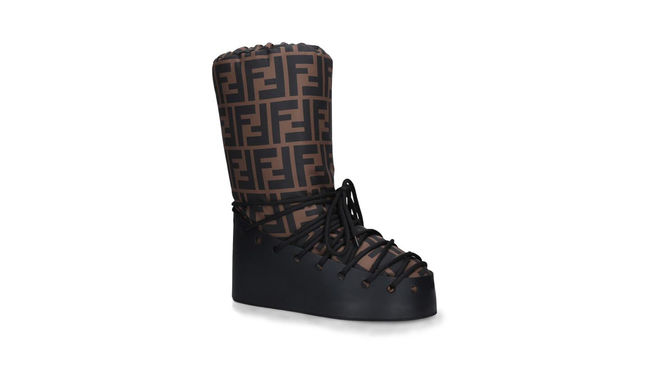 The luxury Italian fashion house have turned their eye to the slopes with these fancy pants booties. Fendi's leather numbers are surprisingly warm and cosy, with thick rubber soles and warm jersey inner material, plus some bling-worthy velvet detailing on the leather outers. They might not survive a stomp in deep snow, but at least you'll look the part when you're dancing on tables at La Folie Douce.
Moncler Grenoble gloves
Price: £710
We tried hard to justify why you should drop over £700 on a pair of ski gloves, and came up blank. There's only one reason to purchase these white-as-snow leather gloves – because you want to show them off. Moncler's mittens must be the least practical and most overpriced gloves you'll see in the mountains, and that's exactly why they make our Bling list.
Perfect Moment Pirtuk II jacket
Price: £750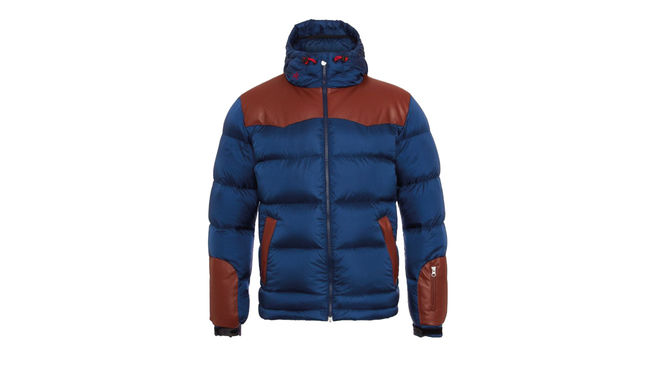 Perfect Moment's retro-inspired and technically savvy ski gear is right at home in the mountains, and we rate this snowproof men's jacket, which sports a thermal fleece lining and goose down filling to keep you going even in subzero temperatures. Trying to justify the price tag? Those posh leather trimmings make it smart enough to wear for après and for winter use back home in the city, too.
Kask Chrome Helmet
Price: £1,350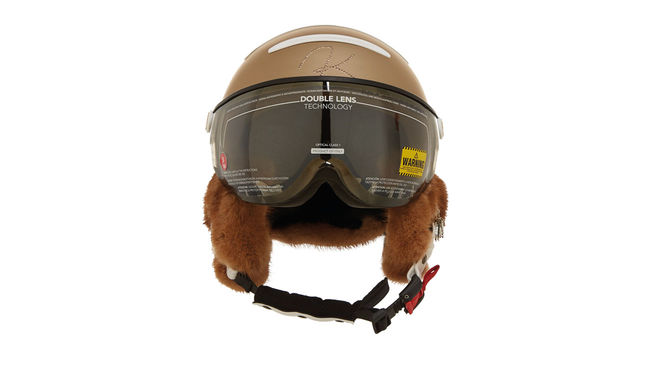 Possibly the least subtle helmet we've ever seen, Kask's king-of-bling helmet has to be the most attention-grabbing safety lid on the ski market. More is more here – Kask have happily piled on the bougie extras, from a shiny gold finish to faux fur earflaps, natty diamante detailing and mirrored wraparound lenses. Get the Kask Chrome helmet at Harrods, natch.